The Cubano is the most authentic Cuban sandwich that you can find anywhere. It was originally created by immigrants to Florida who worked in the cigar factories, and needed to find an affordable, and easy-to-pack lunch. There are two unique versions of the Cubano to choose from, the Miami style, and the Tampa style. The only real difference between the two versions is that the Tampa style also features salami (although not in my house). Either way, the sandwich is layers of pork (Lechon) that have been marinated in mojo sauce for more than 24 hours before being slow-roasted to perfection. This pork is then mixed with sweet smoked ham, pickles, cheese, and traditional yellow mustard. These ingredients are then packed inside delicious Cuban-style bread, before being toasted to perfection in a press (plancha). The Cubano is considered by many to be the epitome of what a hand and cheese sandwich truly is.
The Havana Café is one of the most popular Cuban restaurants in the greater Dallas area. When it first opened, the owner wanted a place that could provide not just a good cup of coffee, but also some of the finest and freshest Cuban meals in the metroplex. This family-owned establishment believes in the importance of providing nothing less than the greatest service possible while maintaining the level of quality with every meal.
Located close to the center of Lake Highland, the Havana Café can be found inside of the Casa Linda Shopping Center. This area of Dallas is known as a culinary hot spot due to the wide assortment of restaurants preparing truly authentic meals. And although the Cuban Café has a large selection of different stews, desserts, and other authentic cuisines, its most popular offering is the Cubano sandwich.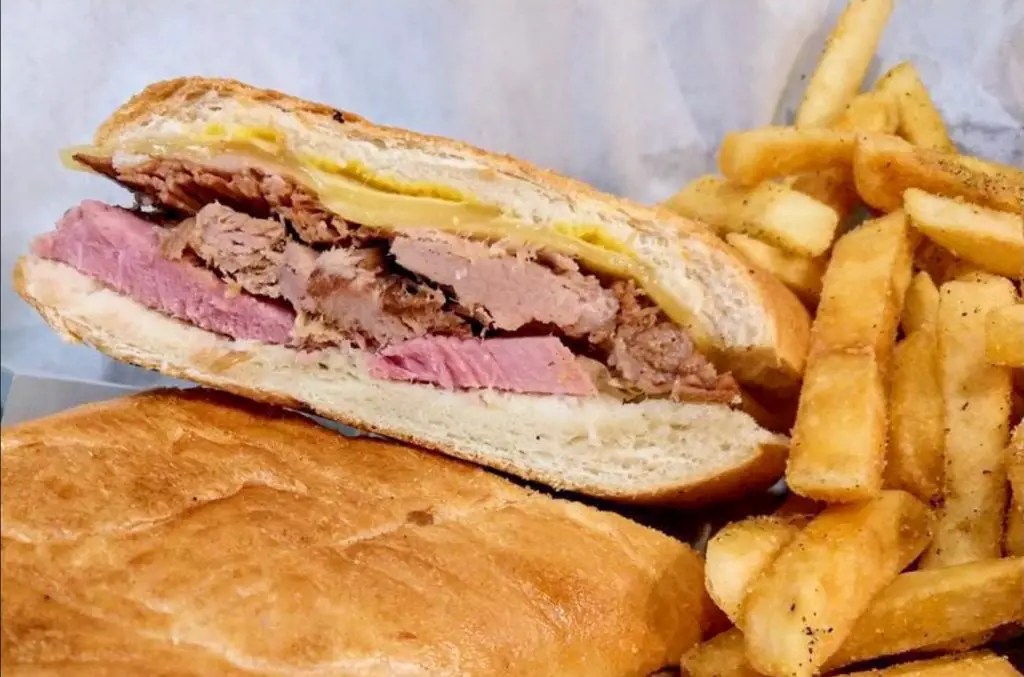 If you have never had the joy of tasting a traditional Cubano sandwich, then the Havana Café is one of the best places to try this wonderful ham and cheese sandwich for the first time. Each one of their sandwiches is made as traditional as possible, using the freshest locally available ingredients. The slow-roasted pork shoulder is always tender and juicy, and the Swiss cheese is a perfect complement to the marinated pork and sliced ham. Every tantalizing bite of a Cubano will make your mouth water. But, you will only find the Havana Café on North Buckner Boulevard.
1152 N Buckner Blvd Suite 126
Phone:  214-660-9611
The Cuba Bella Café is a family-owned restaurant that was established by immigrants who had left Cuba for a better life in the US. Their immigration to the United States provided them with security and the opportunity to live the American dream. The only downfall was that once they arrived they were no longer able to find the traditional Cuban cooking they had grown to love, so they decided to create their own restaurant to bring the many flavors and spices of Cuba to America.
When Abuelita Olga first opened, they only offered catering services to the Dallas-Fort Worth area. Since the early days, the restaurant has grown to become one of the most popular Cuban destinations in the metroplex. For several decades, Olga has continued to provide nothing less than the most amazing Cuban cuisines to Texans.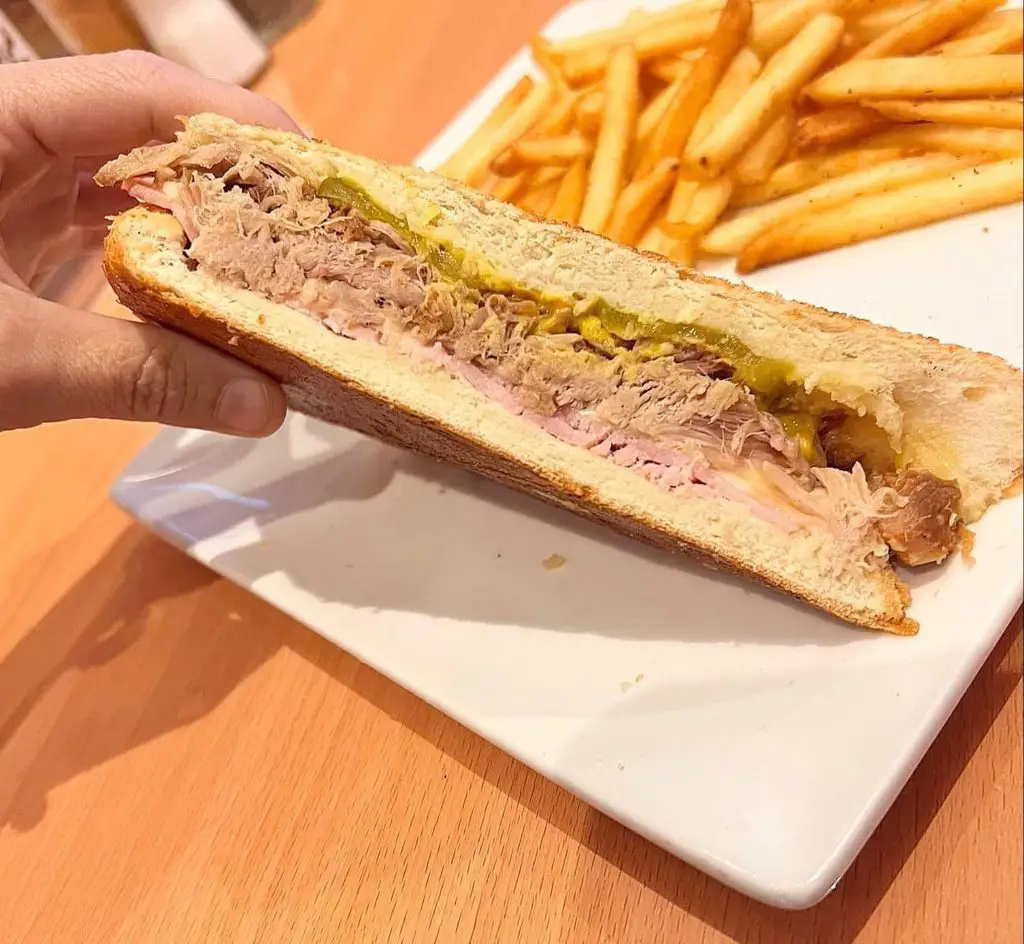 Today, chef El Guero works with his mother-in-law, Abuelita Olga to create some of the finest Cuban meals in the greater Dallas area. As a chef, Guero was originally certified in Havana before moving to Texas, where he would eventually meet the woman of his dreams, Olga's daughter. Together, the two established the Cuba Bella Café back in 2019 in order to create the perfect Cuban restaurant.
Although the Cuba Bella Café offers a wide assortment of authentic Cuban meals, nothing beats the taste of a traditional Cubano. The sandwich as we know it today was not actually created in Cuba but was first introduced in southern Florida by immigrants who sought to find the perfect meal that they could take with them to work every single day. The Cubano began its life out of a necessity to provide a nutritious meal in a form factor that could be carried just about anywhere. So, if you would like one of the finest Cubanos in Dallas, then you need to head over to North Josey Lane.
Address: 2540 N Josey Ln #112
Phone: 972-810-0065
There are a lot of excellent Cuban restaurants located in the greater Dallas Fort Worth area, but none of them can compete with Caribbean Cuba. This popular, family-owned destination was originally established by Ibet Becerra and has since grown into one of the most well-known neighborhood bistros. Today, Caribbean Cuba has been consistently named as one of the top 20 restaurants in the Dallas-Fort Worth area.
For Becerra, the preparing of authentic Cuban cuisine is a passion that starts with the freshest local ingredients available. Everything on their menu is made in a traditional manner, using authentic family recipes that date back for generations. As a result, these fine-tuned recipes provide nothing less than the most mouthwatering tastes imaginable.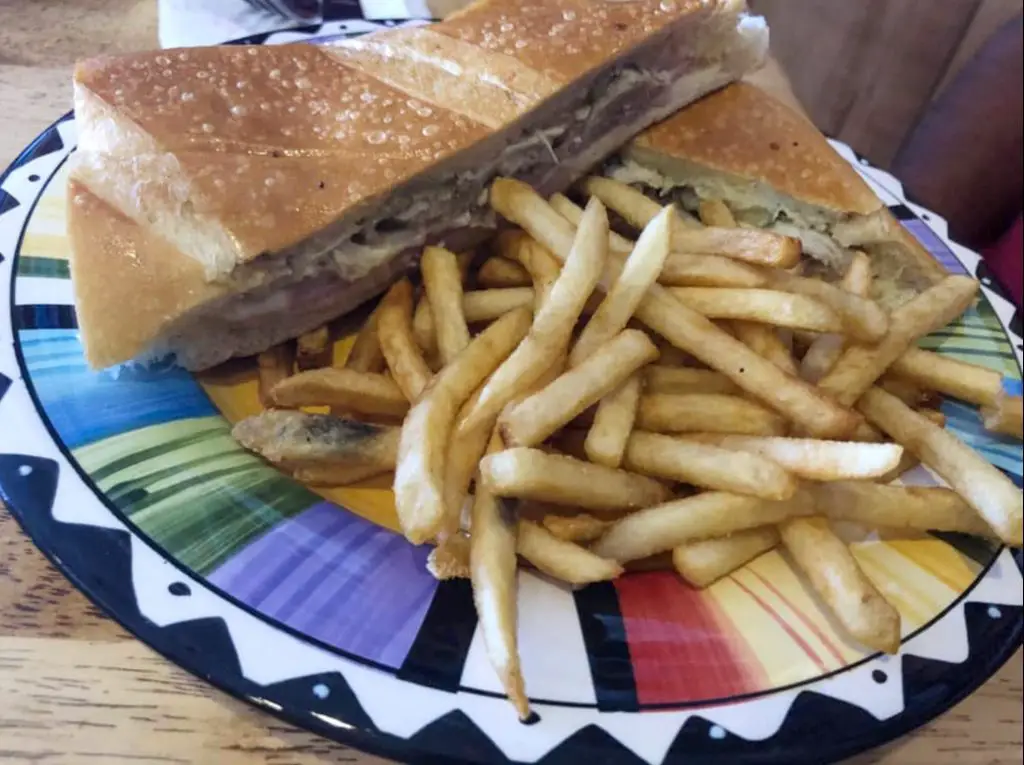 Long before Ibet Becerra opened up Caribbean Cuba, she and her sister had been working in kitchens throughout the greater Dallas-Fort Worth area. The sisters always wanted to create their own restaurant, and eventually, the hard work and dedication to their artform paid off.
Today, Caribbean Cuba is a very popular restaurant that provides authentic Cuban cuisine to residents of the metroplex area. While they have a wide assortment of different meals and desserts to choose from, when you are looking for something quick to eat, nothing beats their traditional Cubano sandwich. Your mouth will water with every bite of this delectable ham and cheese sandwich, as each sandwich is made of slow-roasted pork shoulder, smoked ham, pickles, Swiss cheese, and yellow mustard, sandwich between the freshest Cuban bread available. The only place you can find Caribbean Cuba is on Webb Chapel Road.
Address: 1000 Webb Chapel Rd.
Phone: 469-758-6047
The Havana Bar and Grill is a very popular destination in the greater Dallas-Fort Worth area. The restaurant is a family-owned business that prepares some of the most authentic meals possible. They are well known for their slow-roasted pork, which is marinated in their own proprietary version of the Cuban mojo sauce. When combined with nothing less than the freshest ingredients possible, everything that the Havana Bar and Grill produces is to die for.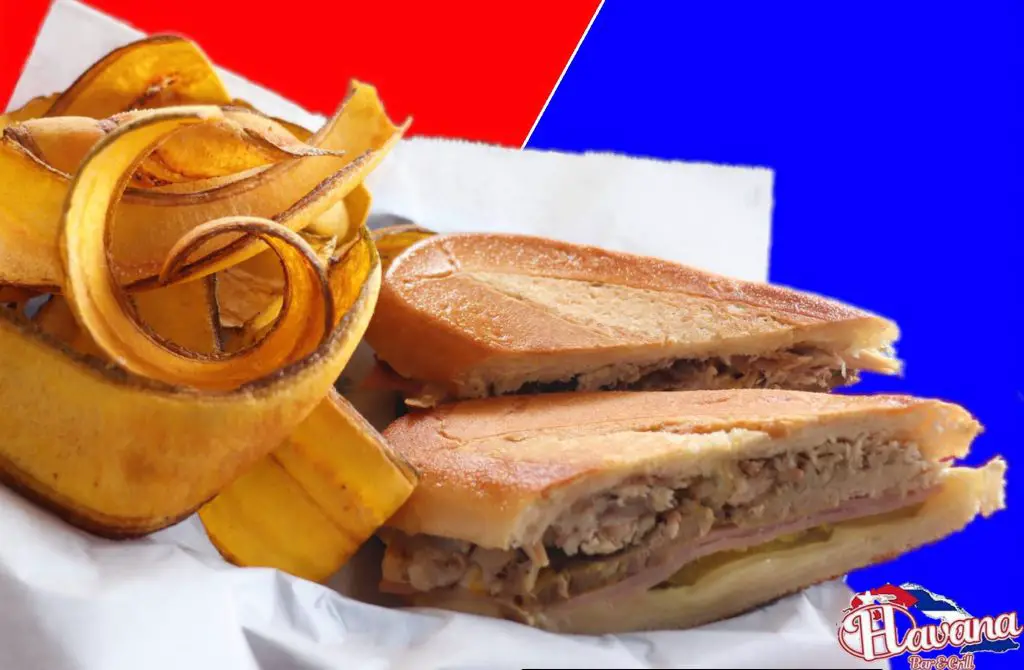 Not only has their proprietary mojo sauce helped the Havana Bar and Grill to become one of the most popular Cuban restaurants in the DFW region, but it also allows them to prepare some of the finest Cubano sandwiches imaginable. Every one of their sandwiches starts with a tender pork shoulder that is marinated in their own mojo sauce for an entire day before it is slow-roasted to a marbleized perfection. The sweet, smoked ham slices are then layered with the shredded pork shoulder and combined with pickles and Swiss cheese to create the perfect ham and cheese sandwich.
If you want to see what all the buzz is about, then the only place you can find the Havana Bar and Grill is on South Cooper Street.
Address: 3701 S Cooper St
Phone: 682-323-5697
When it comes to popular family-owned restaurants in the greater Dallas-Fort Worth area, nothing beats the Latin Pig. The interior of the restaurant has been filled with authentic 1950s décor from Havana, and when customers step foot into the restaurant, not only are they whisked away to the island nation, but they transcend time to the height of the Cuban heydays.
Every meal is painstakingly produced using the finest ingredients. At the helm, is the 6o-year-old mother and head of the family, who brings with her an entire lifetime of cooking experience. She has always enjoyed cooking large, delicious meals for her entire family, and today she sees her expanding customer base as part of that ever-growing family. For her, and the rest of the family, cooking truly is a passion.
Many of the recipes that the Latin Pig prepares today can be traced back to the 16th century. The meals are a fusion of Cuban, Caribbean, and Latin American dishes that will make your mouth water. The moment you step foot into the restaurant, the aromas coming from the kitchen are enough to send your taste buds into overdrive.
You can find just about any popular Cuban dish on their expensive menu. Whether you are looking for a place to sit down and enjoy a meal with family or friends, or need something to take with you on the go, the Latin Pig has a little bit of something for everyone. One of their most popular dishes at lunchtime is their traditional Cubano sandwiches. These tantalizing sandwiches are filled with tender bits of pork shoulder, smoked ham, pickles, and Swiss cheese, and are pressed together, making them the perfect choice for a meal on the go.
When it comes to a traditional and authentic Cuban restaurant, look no further than the Latin Pig which can be found on Custer Road.
Address: 3131 Custer Rd #165
Phone: 972-985-9760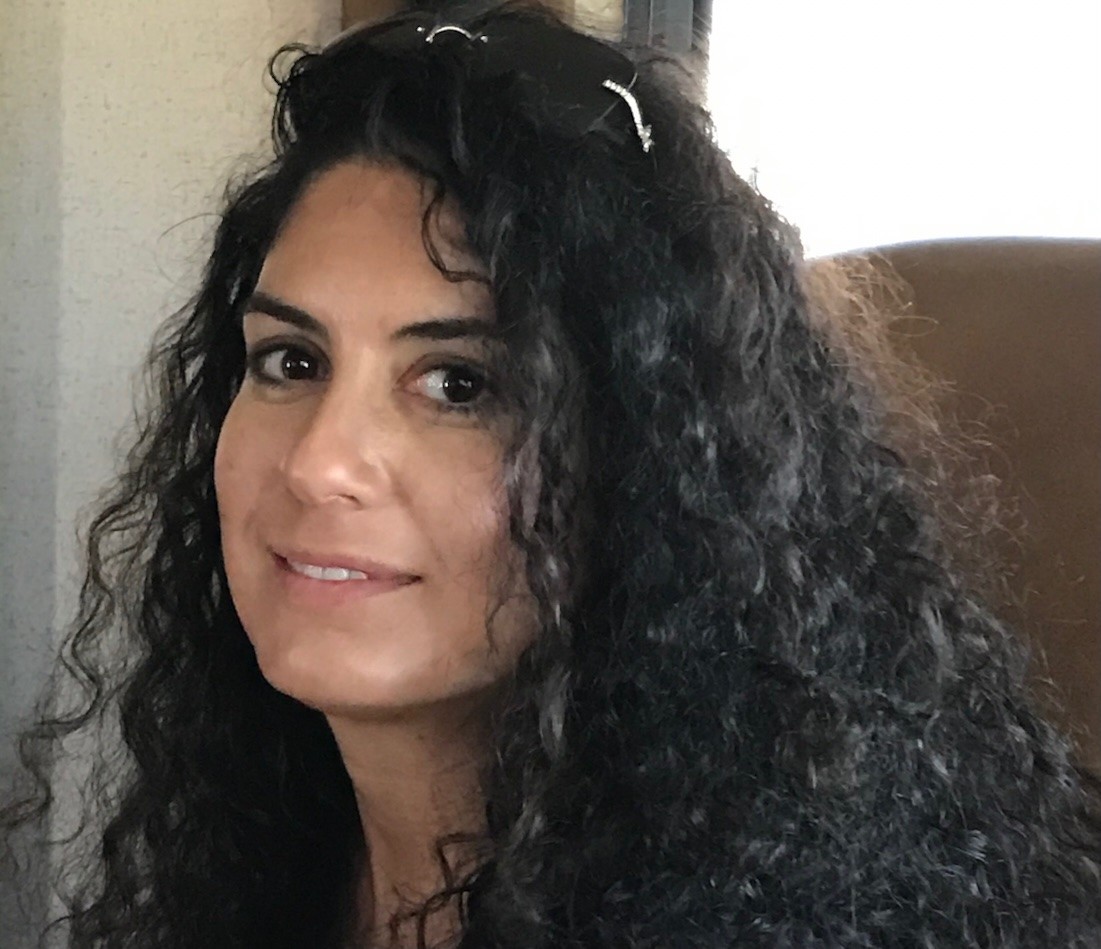 Noelle fell in love with Cuban food at first bite.  She has been cooking, learning and crafting Cuban food for over 25 years. She was taught by her Cuban husband's mami and abuela.  They taught her everything using the "by eye" method.  She took those "by eye" recipes and turned them into measured recipes.  This website is where Noelle shares her love of Cuban food with the world.