After the physical and emotional turmoil brought on by the COVID-19 pandemic, we are all well overdue for a relaxing vacation – and Cuba is just the place for one. Avoid these five mistakes when packing for Cuba and you will be a step ahead on your perfect getaway. With its rich culture, tropical climate, and plenty of beaches and mountains to explore, the Caribbean island can be your very own haven!
When packing for your vacation to Cuba, you should avoid making some mistakes to ensure your trip goes as smoothly as possible. This article will give you an insight into the specific errors you might make and help you make sure that your Cuba packing list is perfect.
Mistake 1: Relying on Your Credit Card

Tourist areas like Havana will have ATMs, but Cubans tend to use cash most of the time. Additionally, all American-issued credit cards are blocked from use in Cuba, and, most of the time, you won't be able to use a debit card.
One of the biggest mistakes you can make when packing for Cuba is not to bring cash. Cuba uses the Cuban peso (CUP), which can't be obtained in any other country, so you will have to bring your home country's currency and exchange it when you arrive. Once you arrive in Cuba, you can exchange your dollars for Cuban pesos at banks, hotels, and government exchange houses (CADECA). CADECA offices will probably be the safest place to exchange currency, and they can be found in airports, hotels, resorts, and shopping centers.
If you have to visit an ATM in an emergency, you should find one inside a bank. The fee can range from 3% to 12% per transaction. These are less likely to be faulty and, if something goes wrong, you'll be able to get assistance.
An extra tip is always to have small denominations within the cash you carry. This will let you buy singular water bottles and tip hospitality staff.
Mistake 2: Bringing Expensive Clothes/Jewelry

Like any tourist country, Cuba has its share of thieves and pickpockets (especially in heavily populated areas). They have a sharp eye for vulnerable tourists and can nip in and out of crowds at lightning speed, taking your precious items with them.
Local scammers also lurk at nightclubs and even airports, raiding unattended bags for valuables.
While you might be keen to show off your brand new Prada bag on vacation, packing valuable items to take to Cuba is a big no-no; you're basically screaming, "please steal from me!". Instead, keep your clothes and accessories inexpensive, with the attitude that losing them would be no significant loss.
Mistake 3: Not Making Paper Copies of your Documents

While the internet is now widely available for Cuban residents, public wifi is still a rarity, so you might be unable to access the internet outside of your hotel. While you could use mobile data, we all know how unreliable cell phones can be, and, ultimately, you should be prepared for no internet access.
For this reason, you must make a color photocopy of everything you'll need while traveling, including the following:
•   Your passport/visa
•   Travel insurance information (mandatory to have travel insurance as a Cuban tourist)
•   Bookings for flights/accommodation (you will be asked to present these to officials)
Mistake 4: Assuming your Accommodation will Supply the Basics

Most of the time, when you're staying at a hotel, you won't have to worry about packing a towel because it will be provided for you. However, this is not always the case when vacationing in Cuba.
Unless staying in a luxury hotel, you will likely be staying in one of the country's countless casa particulares. These are similar to bed and breakfast, and you'll probably have a room within someone's home. In this case, it is not guaranteed that you'll be provided with necessities like a towel or clean bedsheets.
Your Cuba packing list should contain a foldable microfibre towel; these dry out quickly and are ideal for traveling. You may also want to bring a sleeping bag in case you have to sleep in less-than-stellar conditions.
Mistake 5: Not Taking a Reusable Water Bottle

This mistake can be costly and even a risk to your health. You should avoid drinking any tap water in Cuba because there is no guarantee that it's clean and hygienic. Your safest bet is to use bottled water, but taking single bottles out with you can be expensive, not to mention a waste of plastic.
By packing a reusable water bottle in your suitcase, you can fill it at the start of the day and avoid having to buy plastic bottles repeatedly. If possible, opt for a water bottle with a built-in filter like the Brita water filter bottle because you will then be able to drink directly from the tap.
What Should Be In Your Suitcase For Cuba?

So now you know the mistakes you should avoid when packing for Cuba, you might be wondering what you should take with you!
Many articles across the internet will give you more general tips for what to take on vacation, but we're going to give you the benefit of the doubt and assume you know that you need your passport. Instead, let's focus on what to take to Cuba specifically.
Toiletries

Unless you're staying in a five-star luxury resort, the toilet and shower at your accommodation will likely not include the basic necessities. Additionally, Cuban drugstores will only stock some basics like shampoo and no-name brands you will not recognize.
Your best bet is to pack a small toiletry bag that will be used throughout your stay. It should include:
•   Shampoo and conditioner
•   Toothbrush and toothpaste 
•   Shower gel
•   Deodorant
•   Lip balm
•   Moisturiser
•   Facewash
You'll probably have to use a public toilet at some stage, and these are even less likely to have supplies. Consider carrying a travel-sized hand wash and a pack of toilet tissues at all times; it's better to be safe than sorry!
Sun Protection

Cuba is relatively hot and sunny all year long, so pack some shorts or even your favorite sundress. However, as a tourist, you should be conscious of the intense sun. Make sure your clothing is light and loose, and be sure to bring sunglasses and a wide-brimmed hat too. Of course, sunscreen is also essential. Choosing a reef friendly sunscreen is optimal because helping to protect Cuba's reefs is a top priority. Cuba has gone to great lengths to keep their waters safe and protected. I recommend Sun Bum spf 50 (octinoxate & oxybenzone free).
Appropriate Footwear

What is "appropriate" for Cuba, you ask? Well, that depends on what you plan to do during your stay.
•   If you want to explore the island and do plenty of walking, be sure to bring comfortable trainers. Your feet will thank you!
•   If relaxing on the beach is more your thing, you can't go wrong with some simple flip-flops. 
Blisters can quickly ruin an otherwise perfect vacation, so suitable footwear should be at the top of your list.
You probably won't need formal shoes or formal clothing in general. Be sure to pack some collared shirts or smart casual wear for going out to dinner, and bring a sweater for those chilly evenings.
Basic Medication

Cuba only provides free healthcare to its citizens, but your travel insurance will likely cover any high medical costs.
Your most significant difficulty will be trying to get the more essential things. Cuba is prone to experiencing shortages in medication, so don't rely on finding a fully stocked pharmacy if you fall ill on vacation. Even if there is one available, you might be too sick to leave your hotel, and you'll thank yourself for having medicine to hand.
Consider taking the following:
• Painkillers
• Antihistamines
• Antiseptic cream
• Anti-sickness/anti-diarrhea tablets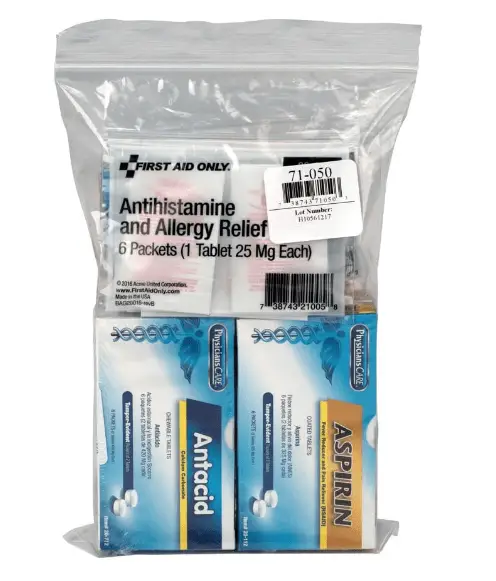 Amazon offers a kit with the above mentioned medications in a convenient travel bag called a Medication Triage Pack. Additionally, insect repellent is absolutely essential. Mosquitoes love the Cuban climate, and they often carry diseases like dengue fever. Once again, it's better that you buy this before you travel.
Map/Phrasebook

Needing these things is yet another consequence of the inadequate internet coverage in Cuba. Picture this: you have no idea where you are, nobody around you speaks English, and your cell phone has no signal. This nightmare scenario can be avoided by planning ahead and packing a few simple items.
A paper map will help you to navigate the island. In addition, try to bring a Spanish phrasebook with you. Outside of the tourism industry, English is not spoken widely in Cuba. Being able to converse in basic Spanish may be the key to getting you out of a sticky situation.
Personal Protective Equipment (PPE)

The idea of traveling without a face mask now seems like a distant memory, and coronavirus has undoubtedly transformed the tourism industry. Though it may seem obvious, bringing PPE is a must on your Cuba packing list.
Consider taking the following:
• Face masks (these are compulsory in public spaces; take several reusable ones if you can)
• Hand sanitizer (this will also come in handy if you have to use a public toilet)
• Disposable gloves
It would be best if you practiced general COVID hygiene rules too. For example, maintain social distancing wherever possible and, if you're vaccinated, carry proof of this with you.
For more information on COVID-19 requirements check out Is Cuba Safe for Tourists here.
Final Thoughts
Packing for a vacation can be almost as exciting as the getaway itself, especially in these difficult times. However, what you pack can make or break your vacation and so it's essential to avoid making mistakes when it comes to what to take to Cuba.
Hopefully, this list has helped you to prepare for your upcoming Caribbean getaway. Have fun!
Are you wondering when is the best time to go to Cuba? Check out When is the Best Time to go to Cuba here.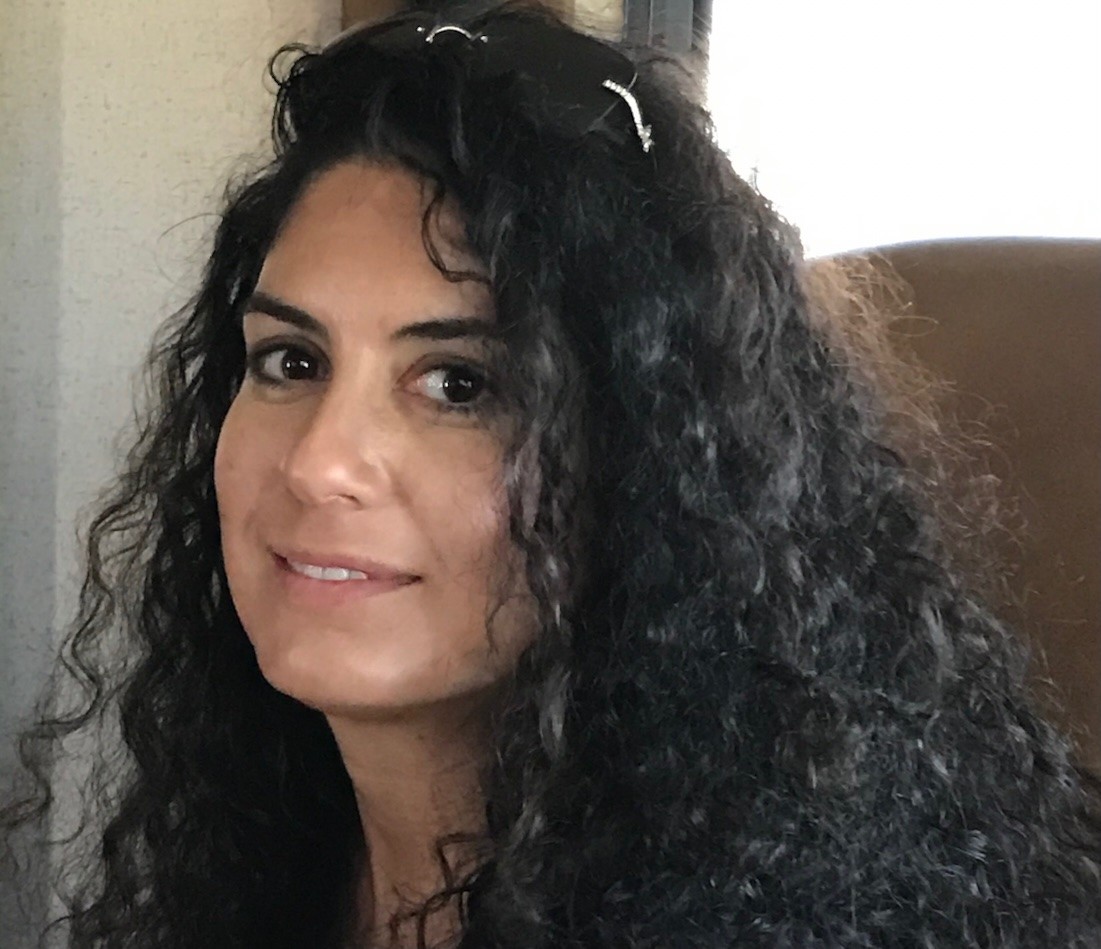 Noelle fell in love with Cuban food at first bite.  She has been cooking, learning and crafting Cuban food for over 25 years. She was taught by her Cuban husband's mami and abuela.  They taught her everything using the "by eye" method.  She took those "by eye" recipes and turned them into measured recipes.  This website is where Noelle shares her love of Cuban food with the world.