A dulce de leche brownie is a type of brownie that is made with dulce de leche, a caramel-like spread made by slowly cooking milk and sugar together until the sugar caramelizes and the milk turns a deep brown color. The dulce de leche is typically swirled into the batter or baked on top of the brownies, creating a delicious and decadent dessert. Well, we are going to do both! In this recipe you will see we are going to hide some of the dulce de leche in the middle of the brownies and swirl some on top.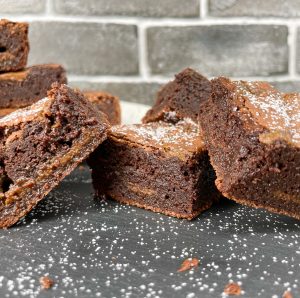 Where Did Brownies Come From?
The exact origin of the brownie is unknown, but there are a few theories about how they came to be.
In 1893, Chicago, Illinois, it is widely regarded as the origin of brownies, as per popular belief. The Palmer House Hotel in Chicago, which was hosting the World's Columbian Exposition, is said to have invented brownies. The hotel's pastry chefs were tasked with developing a novel dessert that could be conveniently transported in boxed lunches. They devised a recipe for a rich, dense chocolate cake that was ideal for this purpose. The brownies were a resounding success at the exposition and quickly gained popularity throughout the nation.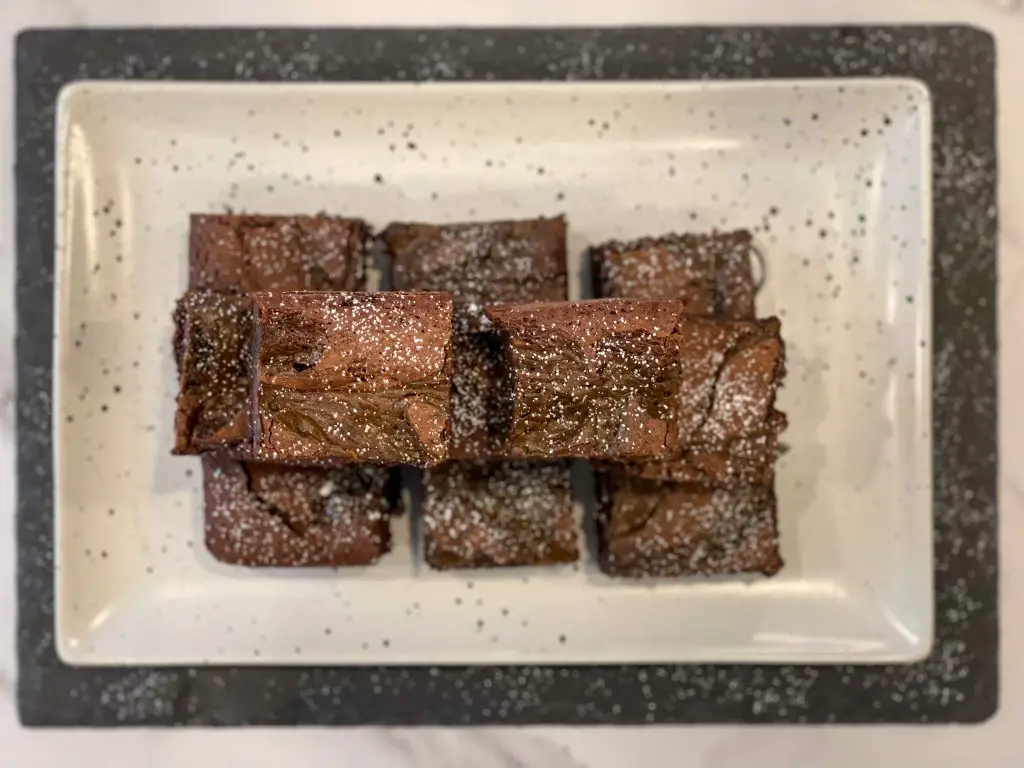 Another possible origin story for brownies is that they were invented in New York City in 1896. The recipe for a brownie was published in the New York Sun newspaper that year, and it is said that this was the first time that the word "brownie" was used to describe a dessert.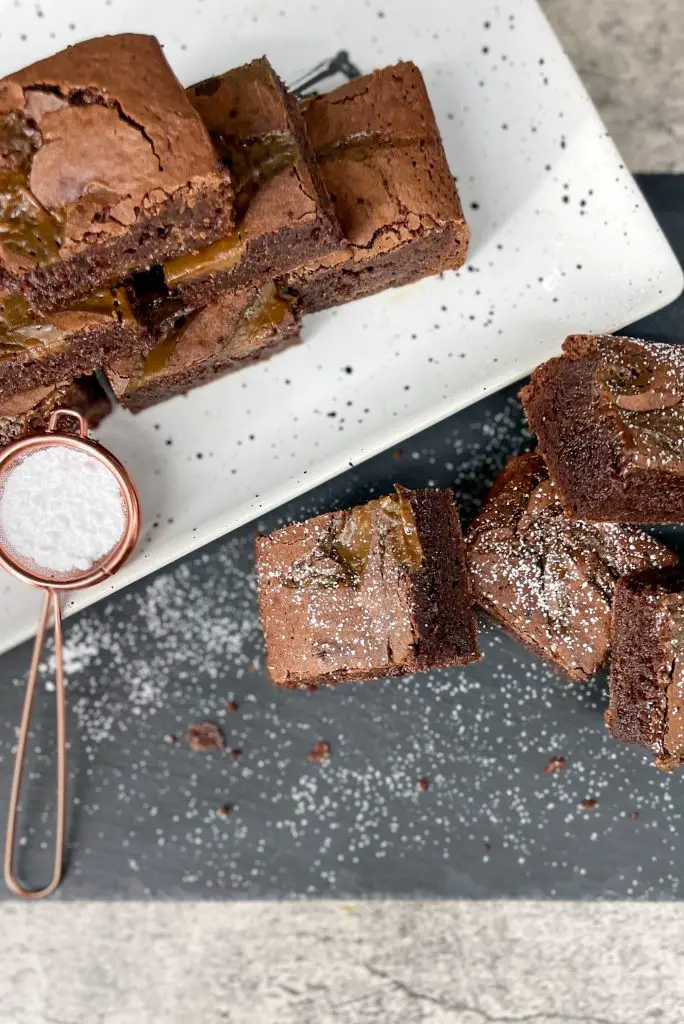 The earliest origin story dates back the 1700s in Scotland, there exists some evidence to suggest that the origin of brownies can be traced back to this period. The word "brownie" comes from the Scottish word "broon", which means "brown". Legend has it that brownies were these cute little creatures with hair who lived in the Scottish Highlands. They were known for being helpful and bringing good luck to the families they lived with. And get this - they loved eating a special cake made with oats, raisins, and spices. Eventually, people started calling this cake "brownies" after the creatures who enjoyed it so much.
Wherever and whenever brownies came to be I am just happy they are here. Let's take them to the next level and add some dulce de leche.
Recipe Notes
Fudgy or Cakey - This recipe will result in a dense fudge like brownie. If you like a more cake like brownie you either need to let them cook longer or add a little more flour to the recipe.
Choosing Chocolate - Using good quality chocolate will make a rich decadent brownie. Both unsweetened cocoa powder and bittersweet or semisweet chocolate are needed.
Eggs - Use room temperature eggs.
Vanilla - I used vanilla paste but vanilla extract can be used as well.
Dulce de Leche - You can either make this Dulce de Leche or buy it at your local latin grocery store.
Cool Completely - Trust me. I know it's hard but….Let the brownies completely cool, refrigerate for a couple of hours and then take out and let come to room temperature again before cutting.