Dipping sauces are addictive! Like ranch and pizza, I find it so hard not to eat pizza without ranch. Hot cheese and pepperoni combined with cool and herb-y ranch dip makes every bite taste like the first bite. Well this Rosa dipping sauce is just like that. It is the perfect dipping sauce for Cuban appetizers. Soon you will never be able to have an empanada or a papa rellena with out it.


I was inspired by New York Yankees Executive Chef Matt Gibson when I first made this sauce and slathered it on my Frita Cubana. It was so good I couldn't help thinking what else would it pair with. Well, just about everything.
What Are The Ingredients In Rosa Dipping Sauce?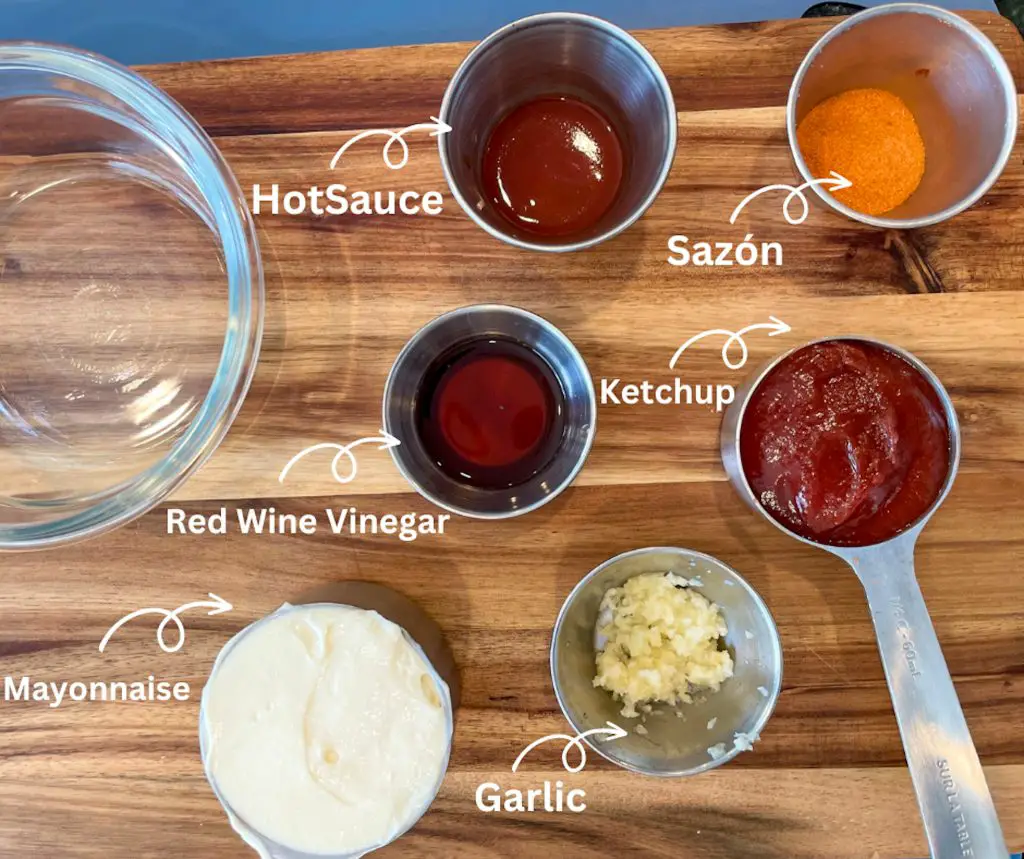 Mayonnaise
Ketchup
Hot Sauce (don't worry, it's not spicy)
Red Wine Vinegar
Garlic
Sazón