My husband and I have been wanting to visit Cuba for a while. He was born in Havana and has always wanted to see his birthplace. So naturally, when you want to go somewhere, you want to know when the best time to go is.
Hands down, everywhere I look, the answer is the best time to visit Cuba is between January and February. Why? Do you ask? Simple, because of the weather and rainfall. The temperature is between 65 and 79 degrees, and there is hardly any rain. January and February fall right in the middle of Cuba's dry season, from November to April.  
For the United States, we are in the middle of winter during January and February, so what is better than taking a vacation to a tropical island paradise? Not much. Again, the two main reasons for traveling during this time are temperature and rainfall. The average temperature range for January and February is 65 degrees to 79 degrees. The rainfall is only around 2.5 inches each month. 
However, make sure to book well in advance because of these critical factors; everyone is trying to vacation in Cuba at the same time. If you want to travel on a budget or travel when fewer people are, then maybe January and February are not the best time for you. 
First, we will cover Cuba's two seasons. Then,  break down each month, and you can decide what time of year works best for you. 
What is the Weather Like in Cuba?
Cuba, in general, enjoys a tropical climate year-round. Since Cuba is located between The Atlantic Ocean and the Gulf of Mexico, the temperature remains relatively consistent throughout the year.  However, there are two distinct seasons in Cuba. The dry season and the rainy season. The dry season is from November to April, and the rainy season is from May to October. For all temperature and weather facts in this article Weatherspark.com was used for data.
What is the Weather Like in Cuba's Dry Season?
The dry season months stretch from November through April. The temperature is pretty consistent, averaging between 65 degrees to 79 degrees. Occasionally a cold front could come down from the north (the United States) and drop the temperatures down into the low 50's, but it usually doesn't last long. With only five days per month receiving rain it is called the dry season.
What is the Weather Like in Cuba's Rainy Season?
In a word, "wet." The wet season months include May through October. Cuba gets 70 percent of its rainfall during the rainy season. Average monthly rainfall can average anywhere from 2.5 inches to 9 inches of rain per month. The precipitation usually occurs in the afternoon.  It comes down very rapidly and intense but only lasts for a couple of hours.  More moisture equals more humidity. So when it is not raining, it is sweltering and humid. 
The rainy season does include hurricane season. Hurricane season is from June to October. They can occur more frequently between September and October. It's worth noting, though, that according to the National Oceanic and Atmospheric Association (NOAA), Cuba experiences fewer tropical storms and hurricanes than other parts of the Caribbean. If a hurricane does hit the country, tourists receive the highest priority.  Cuba has excellent warning and evacuation procedures. Loss of life is extremely low. 
For a more detailed overview, let's look at what each month has to offer, and you can decide when the best time to go to Cuba is right for you. 
Cuba in January
For Cuba, January is categorized as one of the cooler months. The temperature is between 65 degrees and 78 degrees. This is nice because, in the United States, we are experiencing the dead of winter. Also, there is little rainfall. Havana only gets about six rainy days per month, and in Santiago, there are only three rainy days per month. Expect 7 hours of daily sun for sightseeing and time at the beach. With the water temperature around 77 degrees, splashing and swimming on the beach would be ideal. 
Forget the heavy jacket that you would need in the United States. A light jacket or a sweater for the evenings is all you need. 
It's important to note that while this is a beautiful month to visit Cuba, it is also "peak" season. Make all of your reservations well in advance and expect to pay more compared to other months during the year. 
If you want to get away from the crowds, a road trip is in order. Driving to Las Terrazas, the Valle de Vinales, and Cabo San Antonio will guarantee some beautiful picture-perfect views. 
January – Events in Cuba
January 1 is the Triumph of the Revolution or Liberation Day. There are military parades, fireworks, and concerts throughout the country. 
If you love music, then January is the time of year for you.
In Havana, the Havana International Jazz Festival will be going on. International stars come to play with Cuba's top jazz musicians during this week-long festival. It pulls in colossal talent and combines large concerts with impromptu street jams. 
In Santa Clara there is the Festival de la Trova Longina. It is the celebration of traditional Trova (romantic ballads). This festival is named after a well-known song composed in 1918 by Cuban musician Manuel Corona. 
On January 27, there is the Marcha de las Antorchas. University students carry torches to celebrate the birthday of Jose Marti, Cuba's National Hero. 
 Cuba in February
Weather-wise, February is very similar to January. Temperatures range from 65 degrees to 79 degrees.  One difference is there are more cloudy days in February. That does not translate to more rain; however, February is still a dry month. Santiago can expect only two days of rain, while Havana can expect four days of rain. The water temperature is a comfortable 77 degrees, and visibility is at its best. Snorkeling would be an excellent activity. 
A light jacket or dressing in layers is all that is needed to stay comfortable. 
February is still "peak" season, so advanced booking is a must. Prices will still be higher compared to "non-peak" season months. 
If you want to get away from the crowds, a trip to El Nicho Waterfalls will leave you breathless. Bring your swimsuit because there is a beautiful natural pool that is inviting.  If you're lucky, you might see a Tocororo, Cuba's national bird. 

February – Events in Cuba
 In February, The Feria Internacional de Libro (International Book Fair) takes place. This well-liked annual affair is in Havana's Fortaleza de San Carlos de la Cabana. It includes lectures, readings, and of course, more music and dance. 
Also, the Festival del Habano takes place in the last week of February. This is Cuba's Cigar Festival. Cigar lovers from all over the world come together for this event.  Think wine tasting but for cigars. There are guided tours of tobacco plantations and cigar tasting seminars where you can taste the newest cigars presented to the world.  
Cuba in March
The temperature ticks up a little in March, ranging from 66 degrees to 82 degrees.  There is a mix of cloudy days, but again it does not lead to rain yet. Both Havana and Santiago only expect about four rainy days per month.  The number of daily sunshine increases to 9 hours.  The UV index is also increasing, so don't forget the sunscreen.  Water temperature creeps up by 1-2 degrees to 78-79 degrees. The water still has its best visibility, so snorkeling in March continues to be ideal. Again, dressing in layers is a good idea, and you probably would only need a light jacket if you were planning on going hiking into the higher elevations. 
Since March is in the dry season, it is still in "peak" season.  Make reservations for airfare and hotels in advance to secure travel. Sometimes if you book at the end of March, you could see some better bargains, especially if you stay at Casas particulares (private residences).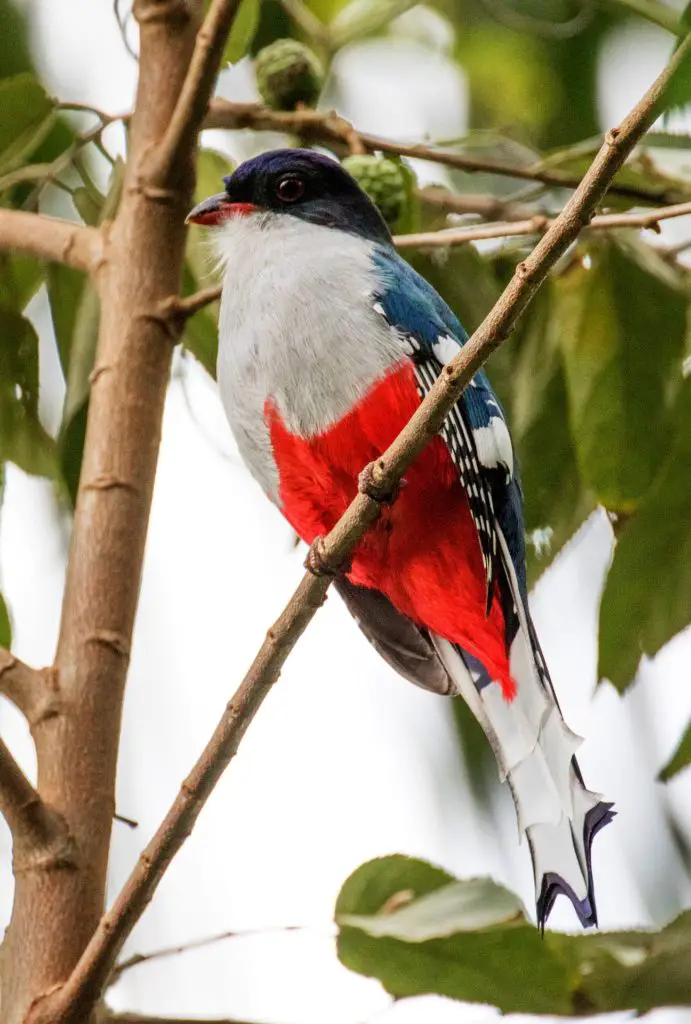 March is an excellent time for visiting Parque Nacional de Guanahacabibes (located in Pinar del Rio Province). This park is one of the country's largest natural reserves. It is separated from the rest of the island by white-sand plains. These sand fields are 99.8% pure silica sand. Also, there is an abundance of wildlife to see. It is the home to 172 species of birds. Simultaneously, the surrounding water is home to marine turtles, pristine coral reefs, and Bottlenose dolphins. 
March – Events in Cuba
If you love festivals, then March is the month for you. 
There is the Festival Internacional del Tambor, known as the drum party. It features the most incredible drummers, percussionists, and other musicians from all over Cuba. There will also be Cuban dance groups, folklore jazz, and drum master's classes. 
In the small town of Gibara, there is the Festival Internacional del Cine Pobre. The festival gives these low-budget films a chance at being seen. Filmmakers from all over the world are represented here. Even if you are not interested in the festival, the town of Gibara is worth visiting.  It was declared a National Monument in 2004.  It's close to where Christopher Columbus first set foot on Cuban soil. 
The International Pepe Sanchez Trova Festival is held in Santiago de Cuba. It is another festival honoring traditional Trova music (romantic ballads). Pepe (Jose) Sanchez is considered the father of Cuban Trova. This festival has been around since 1962.  A parade called the Ruta del Trovador goes through the streets and ends at the city's Santa Ifigenia cemetery. Some great Trova artists are buried here, including Pepe Sanchez. 
For a chance to hear younger artists and different genres, the Havana World Music Festival is for you. Genres include rock, reggae, salsa, and electronic music. This is a chance for young artists to be heard who are not "known" yet. 
Cuba in April 
April is the last month of the dry season. Temperatures range from 70 to 84 degrees. However, the humidity starts increasing, making it feel hotter. Getting in the water will feel ideal, with water temperatures around 79 degrees. There are only, on average, five rainy days in Havana. Santiago only has, on average, one more day, making it six rainy days. Pack the sunscreen because the UV index is high, and you get 9 hours of sunshine. After Easter, tourism starts to slow down; finding the perfect beach spot is that much easier. Pack mostly summer clothes with layers and maybe a light jacket just in case it does rain. 
If you love sea fishing, then April is the beginning period for prime sportfishing. Tarpon, bonefish, permit, and billfish can be found off of Cayos de Villa Clara and the coast of Guardalavaca. If fishing is not your thing, then I still recommend going to Guardalavaca to explore the countryside on horseback. If fishing and horseback riding isn't your thing, then you can still take a speedboat across Bahia de Naranjo to the Dolphinarium, where there are two dolphin shows, and you can get your pictures taken with a dolphin.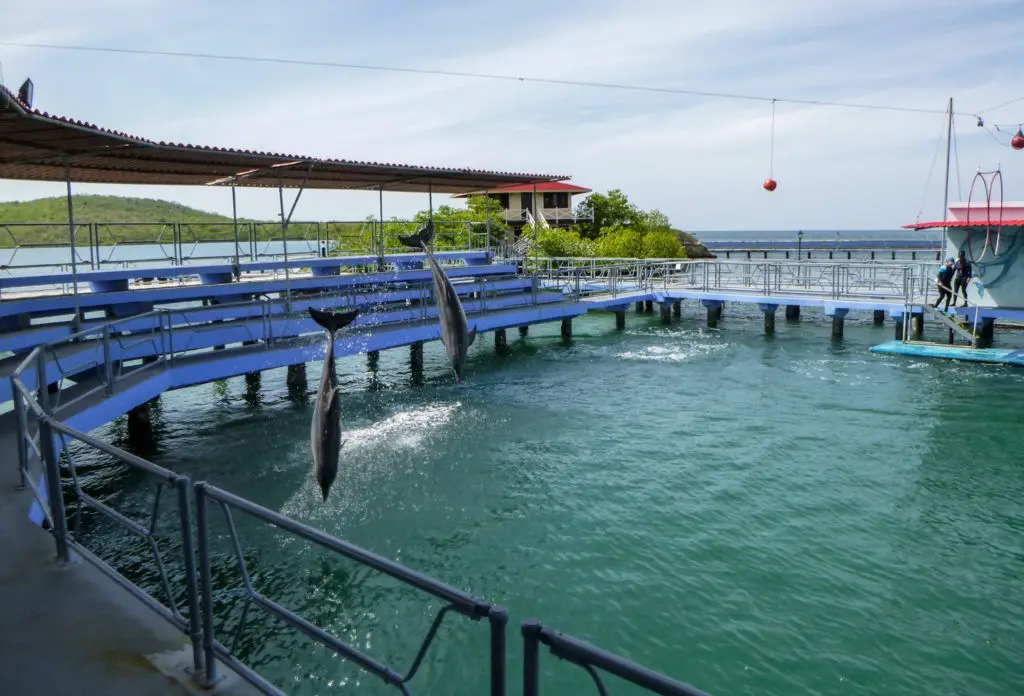 April is considered the "shoulder season." Except for Easter week, you can get airfare, hotels, and car rentals at lower prices when compared to "peak" season. The crowds have died down as long as it is after Easter week. 
April – Events in Cuba
The Havana Biennial is an art festival, including the performing arts. The Havana Biennial has been around since 1984.  There are conferences, workshops, masterclasses, documentaries, and video screenings. There are so many art displays that even the walls of buildings and streets become art galleries.  
Also in Havana is the International Cuban Dance Festival. Dancers, students, teachers, and choreographers all come together from around the world to share their love of dance. Take classes during the day, and then show off what you learned at night at the salsa clubs. 
If you do want to visit Cuba during Easter, then Semana Santa takes place during holy week.  In Trinidad, there is The Way of the Cross Procession. It is a religious tradition where hundreds of people join in with candles and chanting prayers as the cross and statue of the Virgin Mary is carried down the streets. 
Cuba in May
May is the beginning of Cuba's rainy season. Temperatures range from 74-86 degrees. These temperatures may sound incredible, but the warmer temperatures bring more humidity. Santiago can expect an average of 10 rainy days, while Havana expects seven rainy days. Wet weather also increases mosquitos, so don't forget the repellant. The UV index remains high, too, so pack the sunscreen as well. The increase in clouds only allows for 8 hours of sunshine, but it only rains for half of the day when it does rain. Usually, the mornings are clear and hot, and the afternoons bring in thunderstorms. Along with packing summer clothes, light rain gear is a good idea, along with a waterproof bag if you get caught in a thunderstorm.  
Since May is the first month of the rainy season, fewer people are vacationing there. It is one of the cheaper times of the year for airfares, hotels, and car rentals.  Likewise, you won't need to book so much in advance if you find yourself "needing a vacation right now." With fewer crowds visiting the top 3 most popular cities is a great idea. They are Havana, Trinidad, and Vinales. Of course, Havana is the capital, the largest city in Cuba, while Trinidad is a World Heritage City designated by UNESCO. Trinidad has many colonial buildings dating back to the 16th century. Trinidad is also home to lots of tobacco fields, and there are many tours to choose from if you are interested. Just outside of Trinidad is the Valle de Los Ingenios (Valley of the Sugar Mills). Vinales is also a World Heritage City and offers sights such as the Vinales Municipal Museum,  Casa de Caridad Botanical Gardens, and caves to explore. Check out the nightclub called Discoteca Ayala that is a cave turned into a nightclub.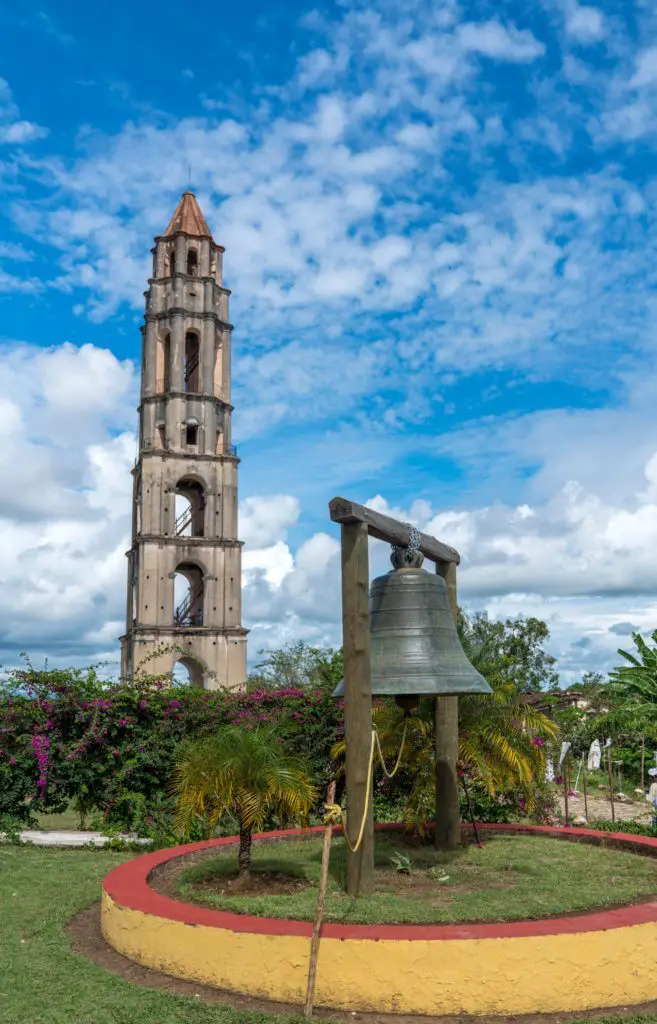 May – Events in Cuba
May 1 is Dia de los Trabajadores (Labor Day). It is a national holiday in Cuba and is also called The International Day of Workers (May Day). There is a parade through Havana's Revolution Square with up to one million Cubans participating.  
Romerias de Mayo is a week-long festival. The festival started as Catholic commemoration of placing a cross on Loma de la Cruz by Franciscan Friar Antonio Joseph Alegre. He put the cross at the highest elevation to avoid epidemics and large catastrophes. It started as a pilgrimage and evolved into a festival that now includes the World Festival of Young Artists. 
May brings the biggest Pride parade called Dia Internacional Contra Homohopia y Transfobia on May 17. The parade is held along Havana's La Rampa (Calle 23). The first one was in 2007.  It has become a wonderful day where Cubans can accept people with different sexual orientations and gender identities.
Cuba in June
June is the first official month of hurricane season. Temperatures average from 74 – 87 degrees. Humidity is on the rise, so it does feel muggy a lot of the time. Both Santiago and Havana expect ten rainy days on average, but mornings are typically clear, and the afternoons bring the rain. If you don't mind the humidity, June can be one of the cheapest times to travel.  There should be no problem booking airfare, hotels, or car rentals. When booking a hotel or a casa particular, ask if there is air conditioning or at least a fan, and you will be fine.
The water temperature is now at 84 degrees so going for a swim is a great way to cool off. Another plus this time of year is it is so much easier to get a reservation at the best restaurants. Make sure to bring sunscreen and mosquito repellant. Pack for summer and light rain gear along with some kind of waterproof bag in case of a downpour. 
Since the air is so humid air-conditioned sightseeing is a good idea. Tripadvisor lists the 10 Best Museums to Visit in Cuba.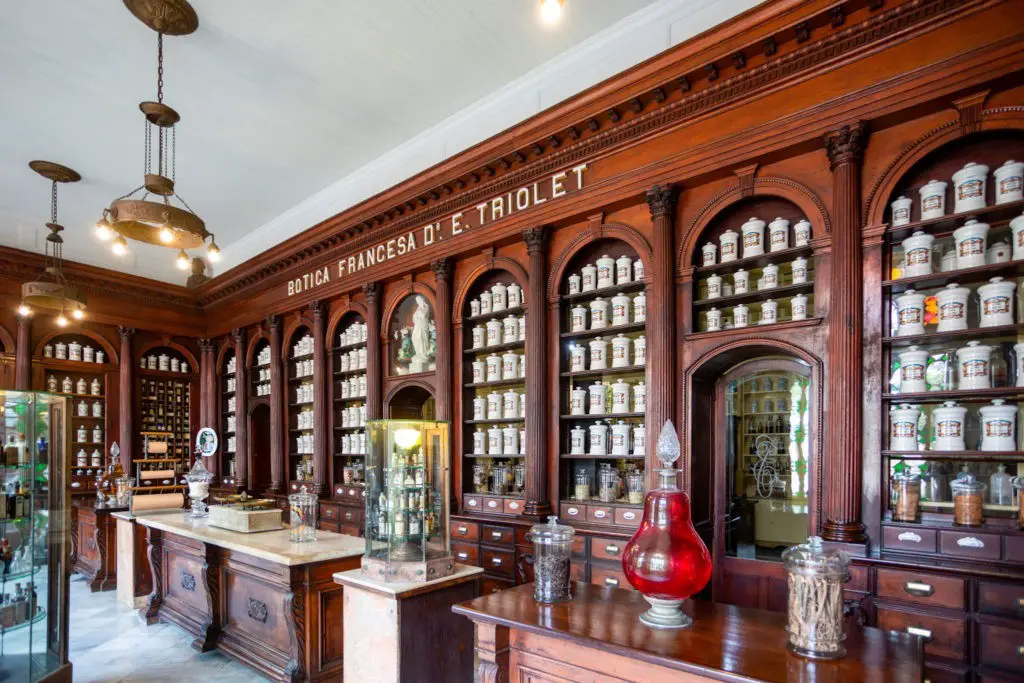 There are many scuba diving and snorkeling centers that would be ideal for beating the heat this time of the year.  Varadiving and Sharks Friends Dive Center both have excellent ratings. Sea kayaking is a great option too. 
June – Events in Cuba
Fiestas Sanjuaneras (Carnival) takes place in late June. This four-day fiesta takes place in Trinidad. There are colorful floats and costumes, musical events, dancing, games, and competitions. People are showing off their equestrian skills too.  A Carnival queen is chosen too. 
Havana's Hemingway Marina hosts The Hemingway Sportfishing Tournament. Hemingway himself established the event in the 1950s. International competitors come to this event in hopes of winning one of the world's premier prizes. 
The International Golden Bolero Festival celebrates the genre of bolero music.  It is one of the most popular music genres in Cuba and many other Spanish-speaking countries.  The event is organized by the Union of Cuban Writers and Artists. It is held at the Teatro Mella in Havana. Bolero originated with guitars and percussion but evolved into entire symphonic orchestras. 
The International Corhabana Choir Festival is held every two years in Havana. It has established itself as one of the premier festivals in all of the Americas. Choirs come from all over the world to perform in front of loving audiences. 
The San Juan Camagueyano (Carnival) is on June 24, which is San Juan Day.  This festival is one of the oldest, dating back to the 1700s. There are floats, costumes, and of course musical groups playing the traditional conga rhythm. There are performances with clowns and magicians for the kids too. The festival ends with the burning statue of St. Peter. 
Cuba in July
July brings some of the muggiest conditions to Cuba. Average daily temperatures range from 75 – 88 degrees. These temperatures would be ideal, except the humidity makes the temperatures feel like well over 100 degrees. Of course, you can always cool down by going for a swim. The water temperature remains around an inviting 84 degrees. Santiago can expect only six days of rain on average. Havana experiences around nine days of precipitation on average. The rain can be heavy and intense but again occurs mainly in the afternoon, where it might be welcoming. You would think tourism would be at the lowest during July, but actually, there is an increase because of Carnival in Santiago. Many Cuban families are taking their vacations too. This translates to a slight rise in hotel and car rental accommodations, but they are still low compared to "peak" season. Just remember to book in advance for July and ask if there is air conditioning. Packing is similar to the last couple of months. Bring summer clothes, light rain gear, a waterproof bag, sunscreen, and mosquito repellant. 
Considering July is the month of the Cuban Revolution, visiting historical sites would be appropriate. Taking a trip to the Moncada Barracks would be a great place to start. The Moncada Barracks is where the Revolution began. Fidel Castro stormed Batista's military barracks and began his takeover. Today the Moncada Barracks is a school and a museum.  The museum is in Spanish, but you can see historical weapons and clothing from fallen soldiers.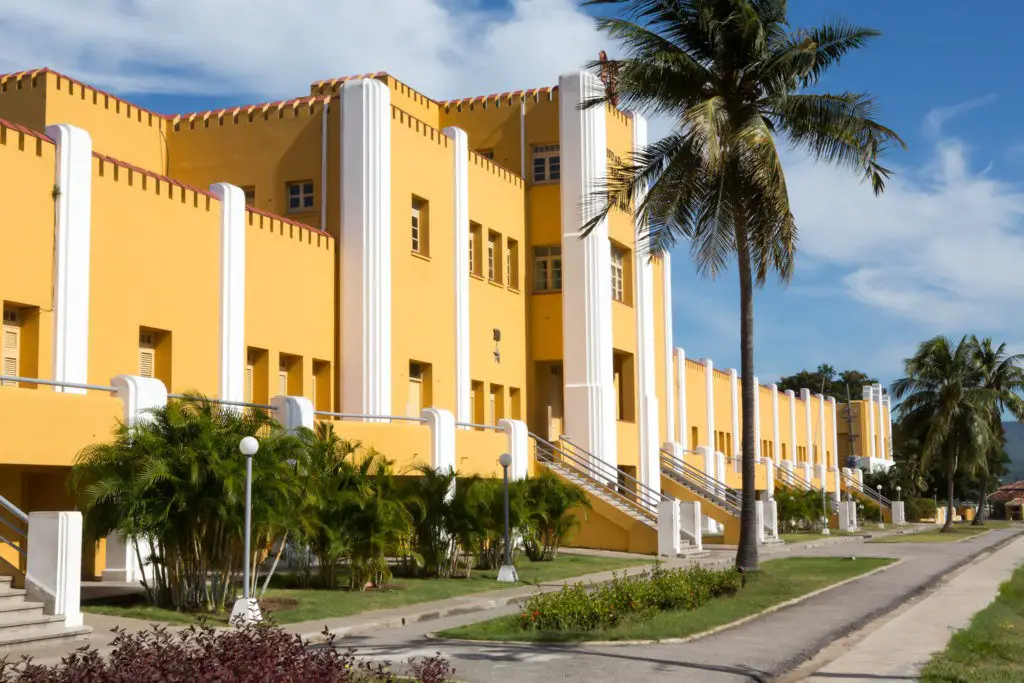 Want to see Cuba's wildlife? Then Playa Larga is a great place to start. First of all, it is much quieter and laid back compared to the inclusive beach resorts. Instead, Cuban families have turned their homes into accommodations (casa particulars) and their terraces into bars. Playa Larga offers three ecosystems. Visit the Bermeja Forest, where there is lush greenery and 20 endemic species of birds to see. The Zapata Wetlands, where you will see thousands of pink flamingos. Last but not least visit Sendero Enigma de las Rocas. Here you could encounter owls, bats, snakes, and crocodiles. There are fossils, caves, and even a tectonic fault line to see. 
July – Events in Cuba
Festival del Fuego is a week-long occurring in early July in Santiago. Each year the Fire Festival pays tribute to a different county from around the region and is a significant cultural event for Cuba's Ministry of Culture. There is music, dance, magic, religious ceremonies, paintings, sculptures, and theatrical performances. There is something for everyone. At the end of the week, there is a Fire Parade and the burning of a large devil with beating drums. 
The Gibara Low Budget Film Festival takes place in the small town of Gibara in Holguin province. The festival is a chance to showcase some of the world's best low-budget, independent, and alternative films. The festival was created by Humberto Solas. Besides movies, there are music concerts, theatre, fashion shows, photography, paintings, and sculptures showcased. 
Santiago de Cuba Carnival is Cuba's largest, most famous, and most traditional carnival in Cuba. Congas can be heard all around the city, along with orchestras. There are many street performances and parades with lavish floats. Different musical groups and costumed dancers are showing off their talents. 
Dia de la Rebeldia Nacional, also known as National Rebellion Day, takes place on July 26. Every city celebrates this day, with the Moncada Barracks being the center of it all. Fidel Castro began his takeover of Fulgencio Batista on this day. Keep in mind since it is a national holiday, many businesses are closed.
Cuba in August
August weather continues to be hot, muggy, and rainy in Cuba. Average temperatures remain 75 – 89 degrees. Temperatures seem perfect, but factoring in the humidity and it feels like temperatures are over 100 degrees. The month of  August also brings a higher chance of hurricanes. However, it's crucial to note hurricanes typically only hit Cuba every three years. Cuba also has one of the best warning and evacuation plans. Rainy days increase to an average of 13 days across the island. Again, just like the previous couple of months, the rain typically occurs in the afternoons, and the mornings are cloudy.
The water temperature ticks up to 86 degrees, so cooling off might feel like taking a bath. Cuban families are taking their vacations along with tourists so the beach resorts can fill up rather quickly. Make all accommodations in advance. Finding out if your hotel has air conditioning might want to be on your list of amenities. Hotel and car rental rates are not as high as "peak" season, but they are higher than the shoulder season. Staying in a casa particular will be a cheaper alternative. Pack for hot summer days, light rain gear for the afternoons, and a waterproof bag if you get caught in a downpour for your electronics. The UV index remains very high, so don't forget the sunscreen. The increased rain means mosquitos, so don't forget the repellant either. 
August is an excellent month to visit Cuba for baseball fans. The Cuban National Series runs from November through March, consisting of a 96 game season. However, starting in August, the first round, (primer turno) begins including all 16 teams. They play from August through October to determine who gets to play in the second round (segundo turno). The Estadio Latinoamericano is a stadium located in Havana and is the second-largest baseball stadium by capacity in the world. It is considered the Yankee Stadium of Cuba. Speaking of the Yankees, the Los Industriales are considered the Yankees of Cuba.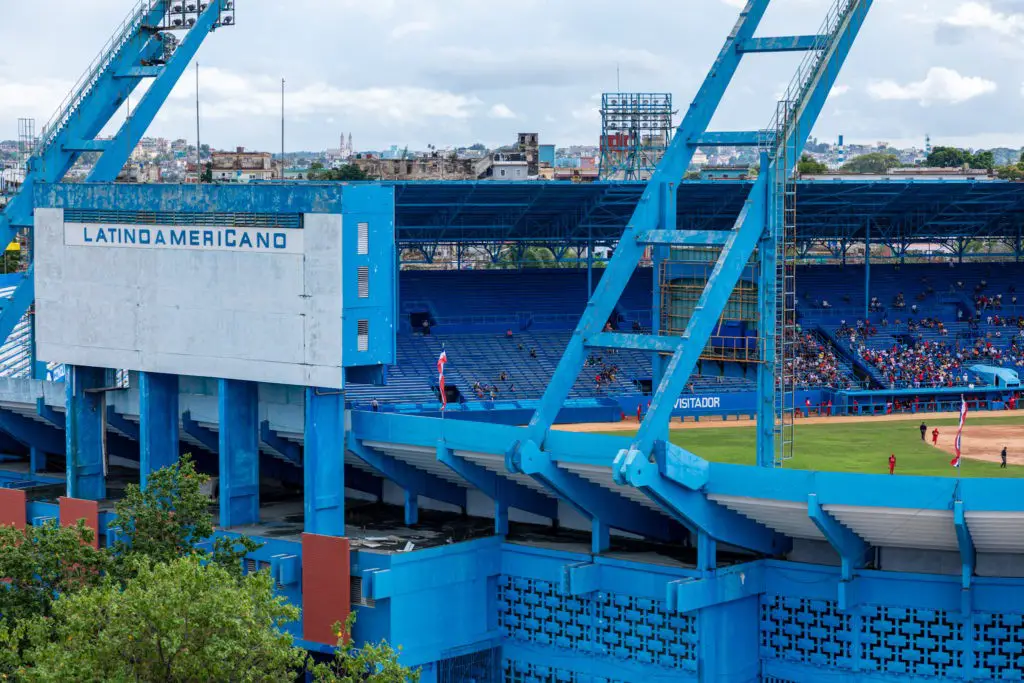 August – Events in Cuba
The Festival Internacional de Rap is also known as Habana Hip Hop, started in the '90s when hip hop and rap started to gain popularity among Cuba's youth. It takes place in Alamar, which is the Eastern side of Havana. It took some time, but today the genre is recognized as a legitimate art form. 
The Havana Carnival is sometimes referred to as the "poor cousin" compared to the Santiago de Cuba Carnival. However, there is still plenty of music, dancing, conga lines, salsa, costumes, and fireworks on hand. Watch for faroleros, dancers who carry a multi-colored accessory that resembles a streetlight that rotates constantly. A whole day is even dedicated to children with clowns, magicians, floats, and plenty of sweets. The festival goes along Havana's Malecon, which is the long wall overlooking the sea. 
Cuba in September
Summer conditions continue through September in Cuba. Hurricane threat remains high in September so checking weather conditions is a must. Cuba does have excellent warning and evacuation plans, and they give high priority to keeping visitors safe. The temperatures range from 75 – 88 degrees. Humidity is still high, so the afternoons will feel like the temperature has climbed over 100 degrees.  It's important to remember The UV index is extremely high even with clouds. The number of rainy days hangs around 11 days for both Santiago and Havana. This means typically cloudy mornings and rainy afternoons. However, storms can linger into days as a result of it being the peak of hurricane season.
Water temperature is around 86 degrees, perfect for cooling off and marine activities. Tourism drops off after the first week of September, making this an excellent time for budget travelers. Booking for airfare, hotel rooms, and car rentals should be easy and cheap for September, especially towards the end of the month. Packing should include summer clothes, rain gear, a waterproof bag, a flashlight, sunscreen, and mosquito repellant. 
Taking a trip to the eastern side of the island to Baracoa is a good idea this time of year. If you are staying on the western side of the island, it can take a whole day to get there, so plan accordingly. But, you can visit the place where Christopher Columbus landed in Cuba on his first voyage. It is the oldest settlement in Cuba and was the first capital founded in 1511. Baracoa is surrounded by a mountain range and covered with lush forests and pines. The beaches are pristine, and the cuisine takes on more coconut flavors.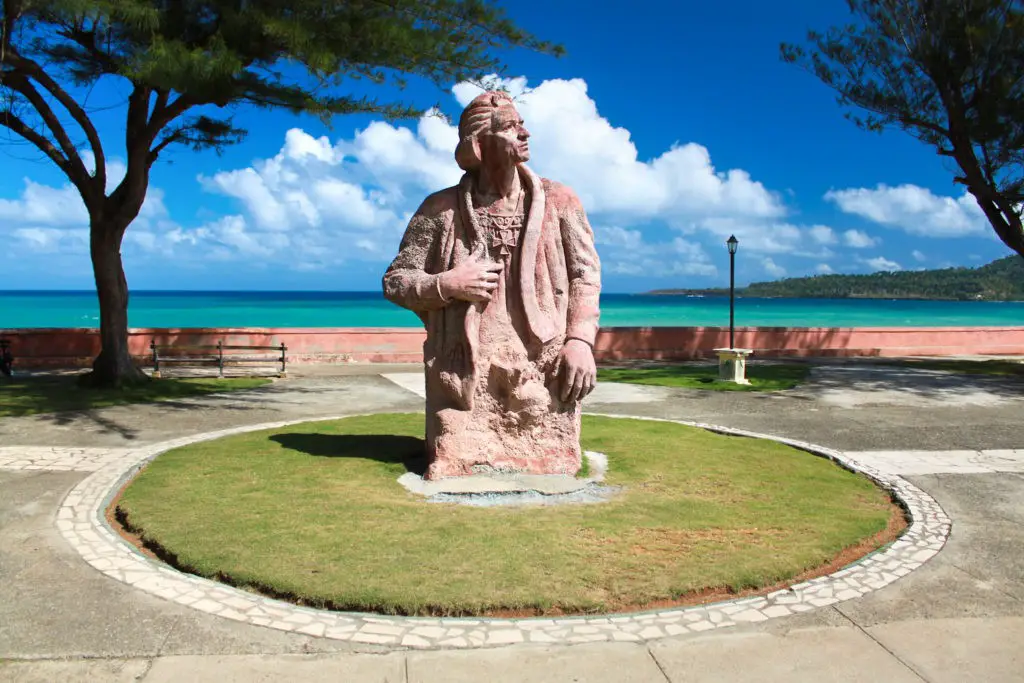 Another option this time of year is visiting the Isla de la Juventud (The Isle of Youth). You will need to take a ferry or a short plane ride because it is located 31 miles off of mainland Cuba. You can visit the hospital ward where Fidel Castro was imprisoned with his followers for 15 years. After he was in power, he built 61 boarding schools where Cuban students and students from other developing countries were to study free of charge. Today they are just hollowed ruins but a site to see. 
September – Events in Cuba
Every neighborhood in Cuba has a CDR (Comite de la Defensa de la Revolution). CDRs have regular meetings throughout the year to discuss how to keep their neighborhoods safe against crime and discourage antisocial behavior. On September 28, each CDR holds the most festive meeting that becomes a street party, including games for children and a caldosa (stew) cooked for everybody to enjoy. 
Cuba in October
October is the last month of the rainy season. Temperature and humidity start to decrease in October. The average temperature begins to tick down, ranging from 71 – 83 degrees. Santiago can get up to 14 rainy days while Havana gets a little less, 11 rainy days. As the end of the month approaches, however, chances of rain decrease. With humidity decreasing, it won't feel like it's over 100 degrees anymore; instead, it will feel like the mid-'90s.  The UV index is still high even with clouds present. The threat of hurricanes is still present too, but with Cuba's evacuation and warning plans in place, visitors receive high priority to evacuate first if a hurricane was to develop.
Water temperature remains at an enjoyable 83 degrees. October is the second "shoulder" season meaning tourism is low. This means airfare, hotel, and rental car rates are significantly lower than "peak" season. Pack with summer in mind, still bringing rain gear, sunscreen, and mosquito repellant along with a waterproof bag in case a sudden downpour occurs. 
Since October equals fewer crowds, spending time in Havana is ideal because you won't need to fight the crowds. Visiting Museo Hemingway Finca Vigia, Fusterlandia, El Morro, and Castillo de la Real Fuerza would all be excellent choices. Another option that is easier this time of year is booking a scuba diving class. The untouched coral reefs are breathtaking, with the water temperature still in the low 80's.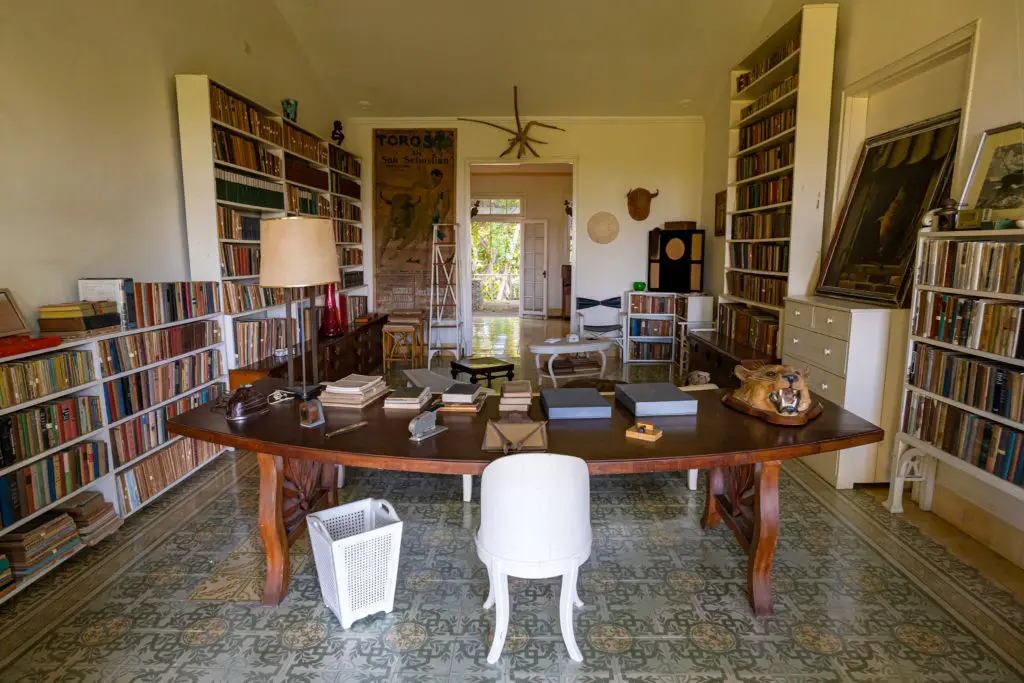 October – Events in Cuba
Matamoros Son Festival or The Festival of Son takes place in Santiago. Son Cubano is a genre of music that was born in Santiago, Cuba. The festival is a tribute to the famous composer, Miguel Matamoros who founded the Trio Matamoros. There are concerts, lectures, workshops, dance competitions, and even CD launches for artists. The event takes place in the streets, in parks, and all over the city, attracting people of all ages. 
The Havana Theatre Festival is for theatre buffs; just remember most performances are in Spanish. There are performances for adults and children. There is even some dance incorporated into the performances. 
The Havana Ballet Festival was founded in 1960 by Cuba's iconic Prima Ballerina, Alicia Alonso. Ballet is a significant art form in Cuba, and the event brings famous dance companies from around the world to perform. 
The Festival Internacional de Coros or The International Choir Festival is held in Santiago. This festival has been around since 1961 and brings choir groups from around the world. The main venue for the festival is at the Santiago Cathedral, but performances take place across the city. 
Cuba in November
November marks the first month of the dry season in Cuba. Average temperatures continue to decrease to 68 – 81 degrees. Hurricanes are no longer a threat, along with rainfall and humidity falling as well. Santiago and Havana only expect seven rainy days with decreased cloud coverage too. Water temperature is a comfortable 81 degrees making the beach a perfect place to be with tourism at a minimum. November is still a "shoulder" season month, especially towards the beginning of the month, so airfare, hotel accommodations, and car rentals will be cheaper. The end of the month starts to pick up, so expect prices to increase as the end of the month approaches. Plan ahead to get the best rates and accommodations. Packing should include summer clothes with layers because the evenings are starting to cool off. Light rain gear, sunscreen, and mosquito repellant are still necessary items to have. 
Considering that there are fewer tourists this time of year, it's a great time to see some of the sights and places that are usually packed with people. Sunbathing and snorkeling on Varadero beach should be high on the list. Varadero beach has been rated as one of the best beaches in the Caribbean. While you're there, visit Parque Josone, where you will find flower gardens, a restaurant, and a small lake with rowboats.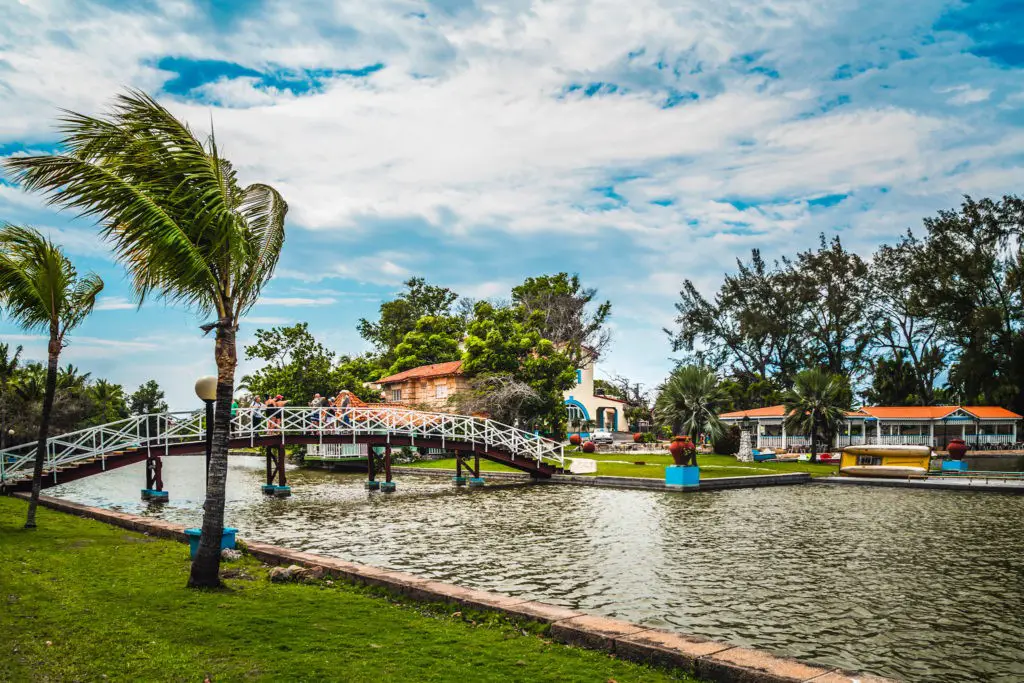 The Museo Nacional de Belas Artes has a massive collection of art. There are two buildings to walk through that include art from ancient times to the present day. The buildings themselves are beautifully restored Italian marble that was designed in the late 1920s by Manuel Bustos.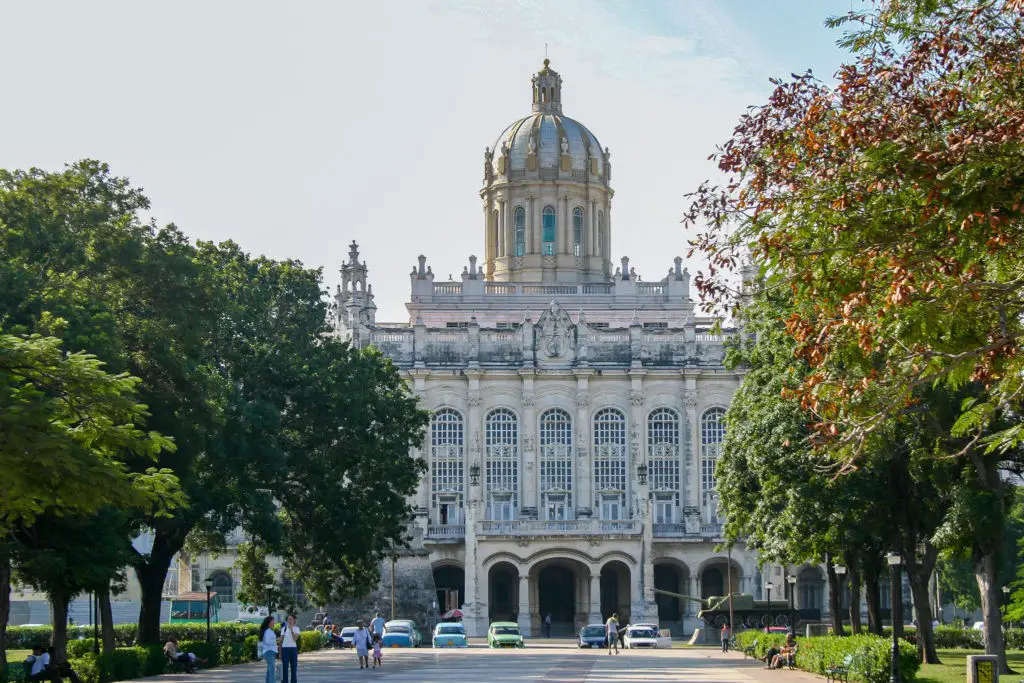 November – Events in Cuba
If you are a runner or a walker, then you will want to attend the Marabano Marathon. The marathon attracts local and international athletes from around 30 countries. The marathon route traverses through Old Havana, Central Havana, and Vedado. The day before the marathon, over 1 million participants from all over the country participate in MaraCuba. It is a 3k race to promote a healthy and active lifestyle for all ages. 
The Havana Jo Jazz festival is held in the Amadeo Roldan Theatre. This competition attracts jazz artists to participate for a chance to record with Chucho himself. 
The Habana Clasica Music Festival, formerly known as the Esteban Salas Early Music Festival, celebrates the life and works of 18th century Cuban composer Esteban Salas. There are often "pop-up" concerts in the plazas to expose the public to classical music. The festival encourages students to collaborate with professional Cuban musicians. Concerts are held in churches, chapels, theatres, and cultural centers around Havana. 
Cuba in December
Cuba's dry season is here, and that means "peak" season is here. Rainfall and humid conditions have diminished, leaving pleasant temperatures that range from 65 – 79 degrees. Water temperature is also lovely at 80 degrees making afternoon swimming delightful. Without having to worry about rain, any activity you choose will be enjoyable. However, there will be crowds. December is one of the busiest times of the year for tourists. Airfare, hotels, and car rental prices will be at their highest. Book months in advance for December. Casa particulars fill up early too. Packing should include various clothing, from summer clothes to warm clothes because the evenings can get cool. Sunscreen and mosquito repellant are still necessary even in December. 
Without the threat of heavy rain, hiking and visiting national parks is a great way to spend your time and get away from the hustle and bustle of the city. Peninsula de Zapata National Park, Alejandro de Humboldt National Park, Paque Monumento Nacional Bariay, Salto del Guaynabo Waterfall, and La Guira National Park are just a few that would be lovely this time of year.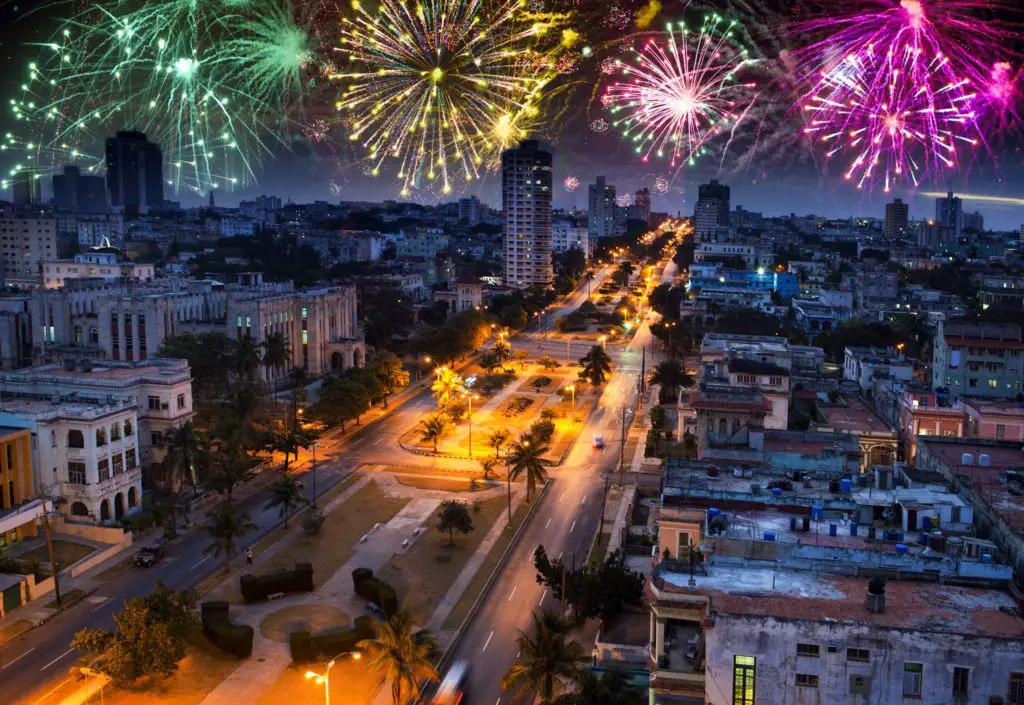 December – Events in Cuba
The Festival de Nuevo Cine Latino Americano is also known as the Festival of New Latin American Cinema, takes place at different cinemas throughout Havana. Films from across the Caribbean and Latin America are showcased with a special category for Cuban filmmakers. 
Procesion de Los Milagros, named The Procession of Miracles in English, is a pilgrimage where thousands of people flock to the town of El Rincon. They walk, crawl, or drag themselves to the shrine of Saint Lazarus. He is the saint responsible for working miracles with the sick and the poor. 
Cuba's Christmas festival is called Las Parrandas de Remedios. It takes place in the small town of Remedios. Supposedly it is said that a priest wanted to attract more parishioners for mass, so he told children to go into the streets with cans and horns to make noise to get people to attend church before Christmas. The festival has now grown into a competition between neighborhoods. Each neighborhood tries to create a better light show. The festival peaks on Christmas Eve with fireworks, lighted floats, and dancing. 
A smaller festival is the Charangas de Bejucal. There is a traditional rivalry between two conga groups. The Ceibistas wear blue and have a scorpion as their symbol, and The Espinistas wear red and have a rooster as their symbol. They see who can play the loudest drums and who has the best float. 
New Year's Eve is celebrated all over Cuba. The biggest party is in Havana. There is a dinner show at the Cathedral Plaza in Old Havana. The square is turned into a dinner party for 300 guests; then, a cabaret-style show is performed. However, celebrations take place all over Cuba, including fireworks, 12-gun salutes, music, and dancing. New Year's Eve traditions (superstitions) include washing away the bad and then throwing the dirty water out the window, burning a large doll, throwing handwritten notes in the sea, walking with a suitcase, and eating 12 grapes at midnight. 
Final Thoughts
As you can see, Cuba has many things to offer throughout the year. If you want to travel when the weather is at its best in January and February, you won't be disappointed. Remember, these two months fall in "peak" season, so book all accommodations in advance and be prepared for crowds at the typical tourist destinations. 
If you are a budget traveler, then the "shoulder" season months are an option. The weather is still good, and crowds will be non-existant.
On the other hand, if any other time works better for you, then I hope I have given you some clear insight on what to expect for the other months of the year. Clearly, Cuba has something to offer all year round. 
If you are would like to know more about Cuban cuisine check out Is Cuban Food Spicy?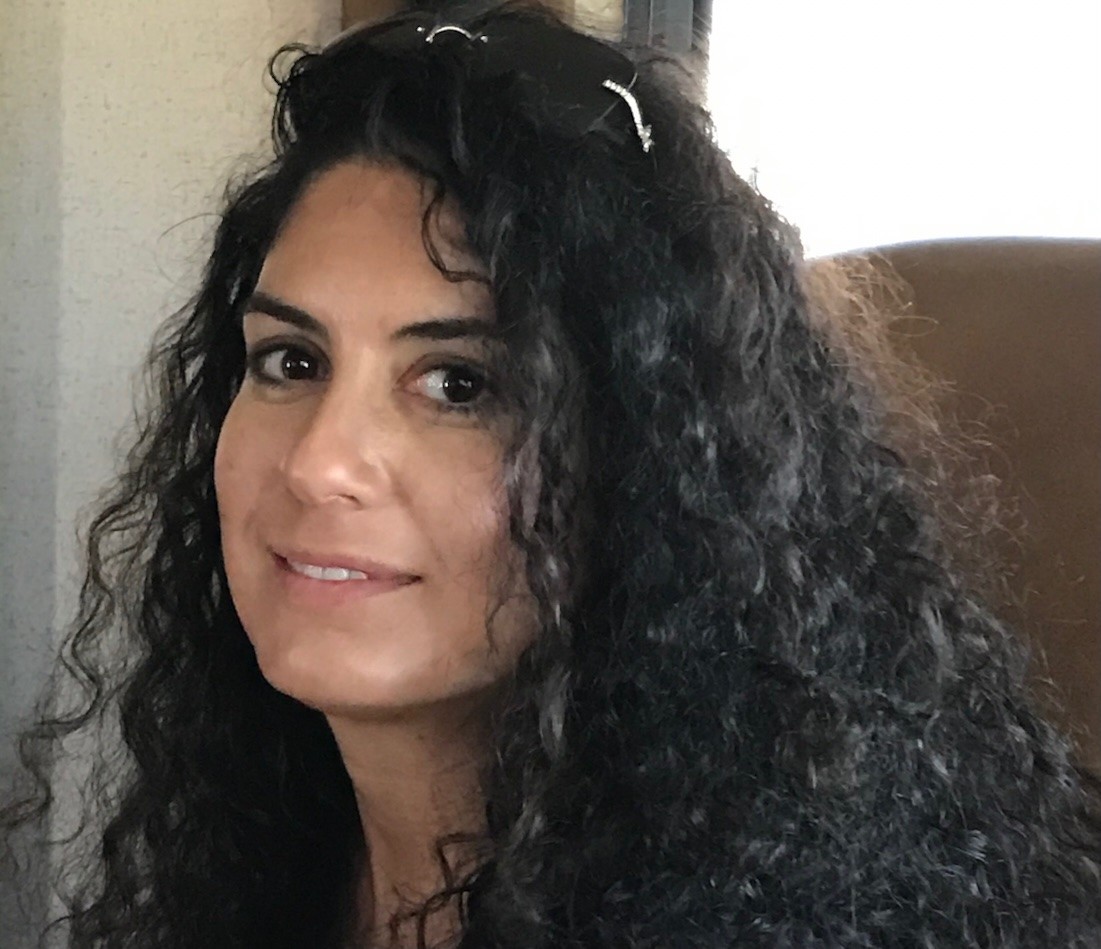 Noelle fell in love with Cuban food at first bite.  She has been cooking, learning and crafting Cuban food for over 25 years. She was taught by her Cuban husband's mami and abuela.  They taught her everything using the "by eye" method.  She took those "by eye" recipes and turned them into measured recipes.  This website is where Noelle shares her love of Cuban food with the world.