What Is Cuban Picadillo con Papas?
Cuban picadillo (pronounced "peekah-dee-ohz") means minced meat or ground beef. Picadillo is a very popular Latin dish that is unique to each region that it comes from. Cuban picadillo con papas is ground beef with potatoes. Picadillo starts with a base of sofrito, tomatoes or tomato sauce and spices. If you are unfamiliar with sofrito, sofrito is a base of aromatics that consists of bell peppers, onions and garlic.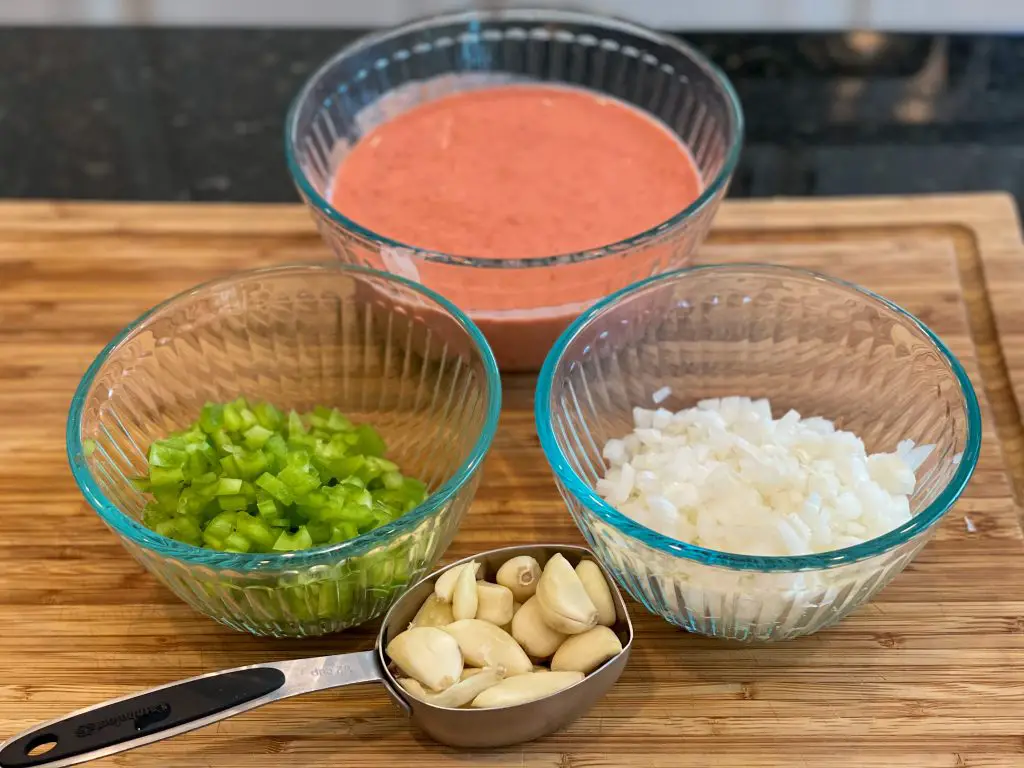 A sofrito is the Spanish version of a mirepoix (pronounced meer-pwah). A mirepoix is the French base of aromatics consisting of onions, celery and carrots.
Getting back to picadillo, I have always said learning to make picadillo is like a stepping stone to Cuban cuisine. Once you master a good picadillo that picadillo can be used to make empanadas, pastelitos de carne, papa rellena, ajies rellenos (stuffed peppers), tostones rellenos and canoas con picadillo.
Like I said before, picadillo comes from many different Latin countries such as Mexico, Puerto Rico, Dominican Republic and even the Philippines. Each country has their own version with some kind of ground protein as the main ingredient. My only experience is with Cuban picadillo and I can tell you that even each family has their own version. Each family is also going to tell you that their's is the MOST authentic too…..LOL
That is one of the things that I love about cooking compared to baking. When cooking, the ingredients and the amount of ingredients can be changed to your liking. When baking the ingredients and amounts pretty much have to be exactly as a recipe calls for or it won't bake properly.
So here is our family's version of picadillo con papas!
Recipe Notes
Ground Beef - Ground beef is "traditional" but you can use ground turkey, ground chicken or even plant based for a vegetarian version.
Papas (potatoes) - The potatoes can be roasted/baked in the oven like I did or they can be pan fried as well. For a one pot meal the potatoes can be added with the tomato sauce and water. Adjust the cooking time to 20-30 minutes until they are fork tender. I used to do it like this until I discovered I like a little crunch on the potatoes.
Raisins - If you have a savory-sweet palate then add some raisins to your picadillo.
Capers - If you like a little extra saltiness to your picadillo add capers.
Sharing is fun…..below is a Pinterest friendly photo!