What are Torticas de Moron?
Torticas de Moron are Cuban sugar cookies that originated from the city of Moron, in Cuba hence the name.  The best way to describe these scrumptious cookies is they are a combination of a sugar cookie and a shortbread cookie. Lime zest is the special ingredient that makes these tropical cookies stand out from the rest.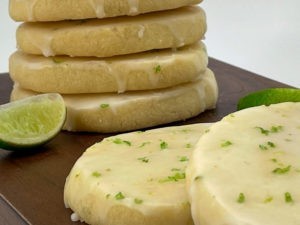 Originally Cubans used lard from pork to make these cookies.  We will be using shortening instead. Since these cookies are similar to a shortbread cookie, it got me thinking, and I wanted to try them with butter because I love butter. So I  did an experiment, and I made a batch with butter too. They were just as good, but I have to say I actually preferred the shortening version.  The hint of lime really came through with the shortening recipe.  When using butter, I could not taste the lime as much, and that's what makes these cookies taste like they came straight from Cuba.  If you decide to use butter, I would increase the amount of lime zest to 2 teaspoons. 
The second experiment I tried was after the cookies were cooled, I topped them with a lime glaze and sprinkled a little extra lime zest on top for color.  This experiment was a success!  If you want to stay completely traditional, you can brush the tops with a little egg white and sprinkle them with sugar before cooking. 
Either way, these cookies are a tropical delight that melts in your mouth. Pair them with a strong shot of Cuban espresso, and you won't be disappointed.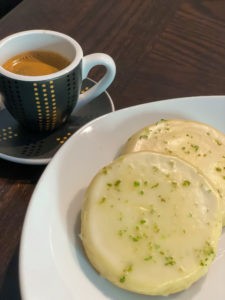 Sharing is caring with this Pinterest friendly photo….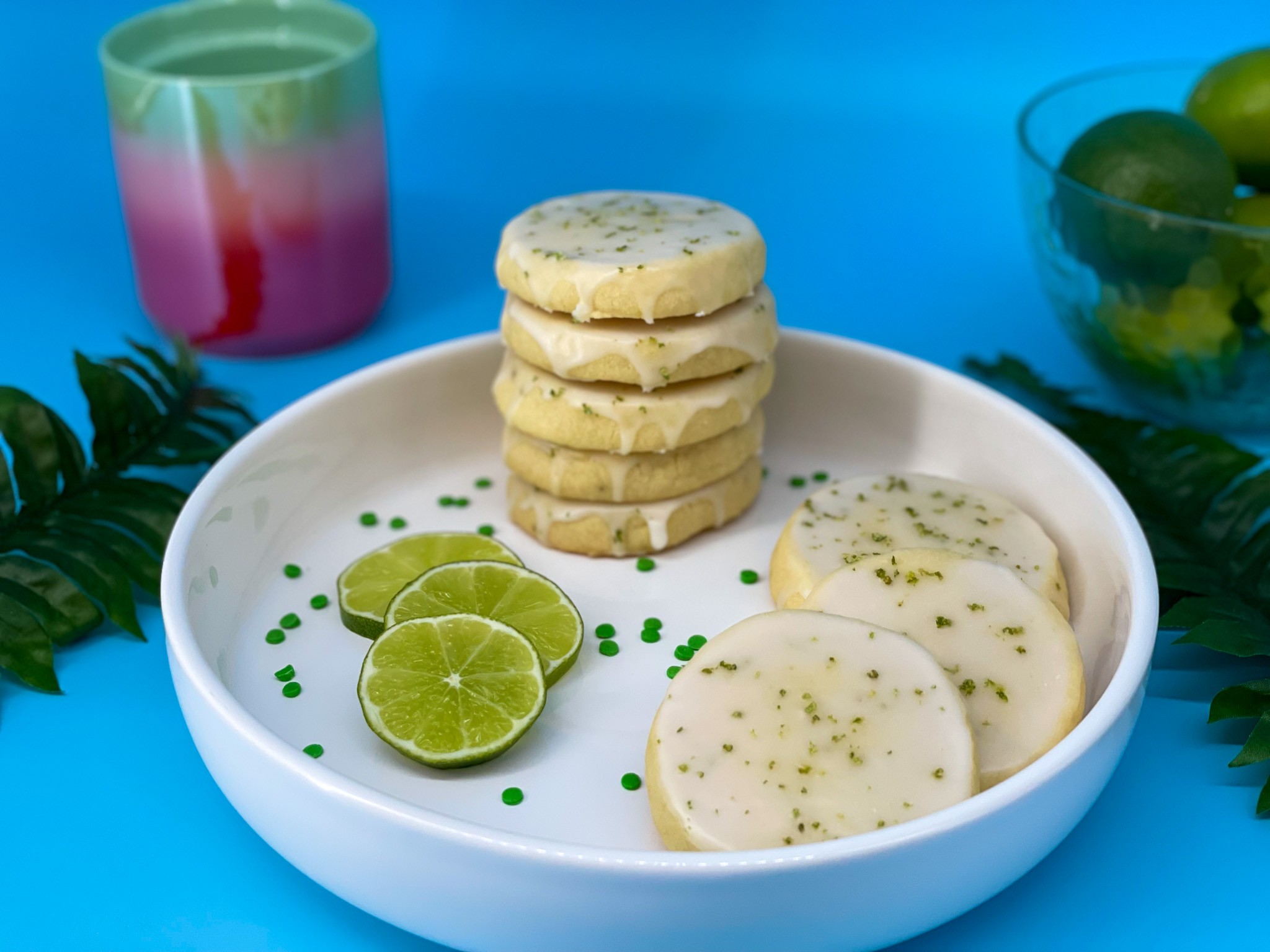 Torticas de Moron – Cuban Sugar Cookies
Instructions
Mix dry ingredients together in a bowl and set aside.

Using a mixer cream together shortening and sugar until creamy.

Mix in egg, vanilla and lime zest until evenly incorporated.

Mix in flour mixture a cup at a time. Dough will be crumbly in texture.

Transfer dough to a lightly floured work surface. Shape cookie dough into a 2 inch diameter log. Wrap the log in plastic wrap and chill for at least 30 minutes.

Preheat oven to 350 degrees. Cut log into 1/2 inch slices.

Line a baking sheet with parchment paper. Place each cookie about an inch apart and bake for 20 minutes.

While cookies are cooling make the glaze. In a small bowl mix together powdered sugar, water and lime juice. Spoon glaze over cookies and let set. Sprinkle extra lime zest over glaze for color if desired.