How to Make Cuban Breaded Steak
When I think of Cuban breaded steak or Bistec Empanizado, my mouth waters instantaneously. What is bistec empanizado or Cuban breaded steak? Well let me tell you. It has a golden crust that envelops tender marinated steak. Think the Cuban version of chicken fried steak.
Twenty plus years ago I learned from my Cuban mother in law if a loaf of French bread was leftover from dinner, never throw it away! It is kept until it is dried out and then crushed or blended up for breadcrumbs. "Why?", I asked. The answer was so there is always fresh breadcrumbs to make Cuban breaded steak.
Don't want the extra carbs from a breaded steak? Then check out bistec encebollado, steak with onions.
If there happens to be any leftover steaks then don't ever throw them away either. Fry them in the morning with a couple of fried eggs and start your morning with the best steak and eggs you've ever had!!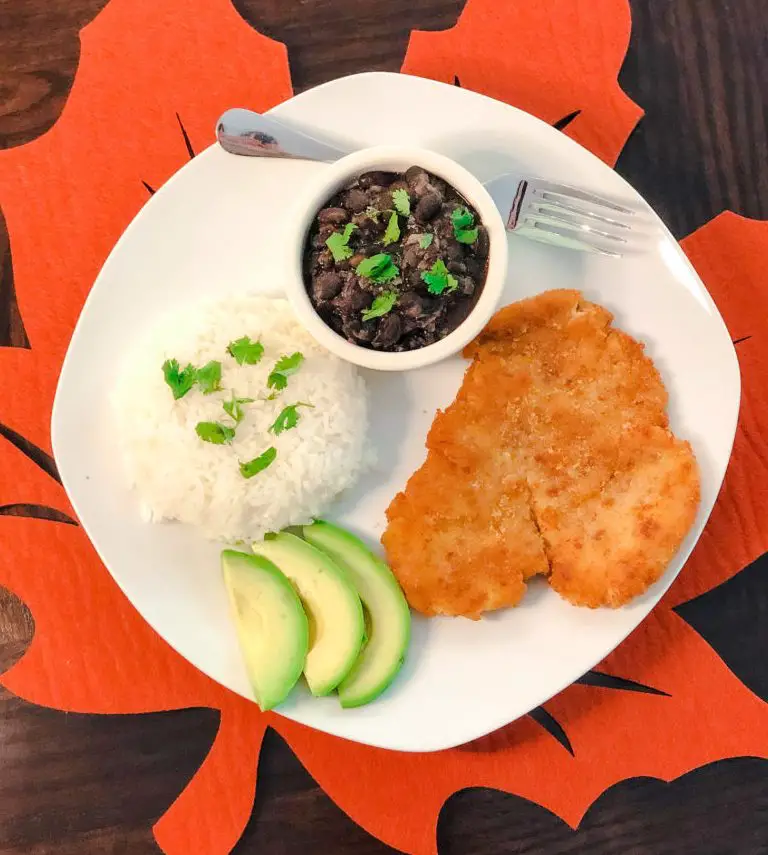 Cuban Breaded Steak (Bistec Empanizado)
Instructions
If using traditional palomilla steaks they will already be cut and ready to be pounded for tenderizing. If using sirloin steak cut 1/4" thick.

Pound steaks in between 2 pieces of parchment paper or plastic wrap. I use a rolling pin for even distribution but of course a mallet can be used too. Salt both sides of meat and transfer to a bowl for marinating.

Add the juice of 1 lime, 1 cup of naranja agria, and 1/4 cup of smashed garlic. Cover and let marinate for at least 2 hours.

Set up a station with a dish for the 6 beaten eggs, a dish for the 3 cups of breadcrumbs and a plate for the finished steak. Dredge each steak in the eggs and then the breadcrumbs and transfer to plate. When done repeat so each steak has been breaded twice.

Add just enough oil to a frying pan to cover the bottom of the pan. Heat oil on medium heat. Test oil to see if hot enough for frying by dropping in a little piece of crumb from steak. If it starts to sizzle it's ready. Fry each steak about 4-5 minutes a side until golden brown on each side.