Cuban Fried Chicken
Anybody out there looking for a new recipe to make fried chicken? Well, look no further, I got you! Cuban fried chicken is here. If you are getting tired of cooking the same old chicken dishes over and over, especially during these crazy pandemic times, I'll say it again, I got you! Cuban fried chicken has a delicious bright flavor sure to bring a tickle to your taste buds and bring a smile to your face.
With a few pantry ingredients you probably already have on hand you can easily prep the chicken for marinating the night before and really let the flavors develop or you can do it the same night and let the chicken marinate for just an hour. Either way get ready for scrumptious fried chicken.
Tip: Salt each piece of chicken after it has been in the marinade so  that the marinade does not wash off the salt.
For an easy weeknight dinner serve with french fries and a cucumber salad and your done.
Sharing is fun……below is a Pinterest friendly photo!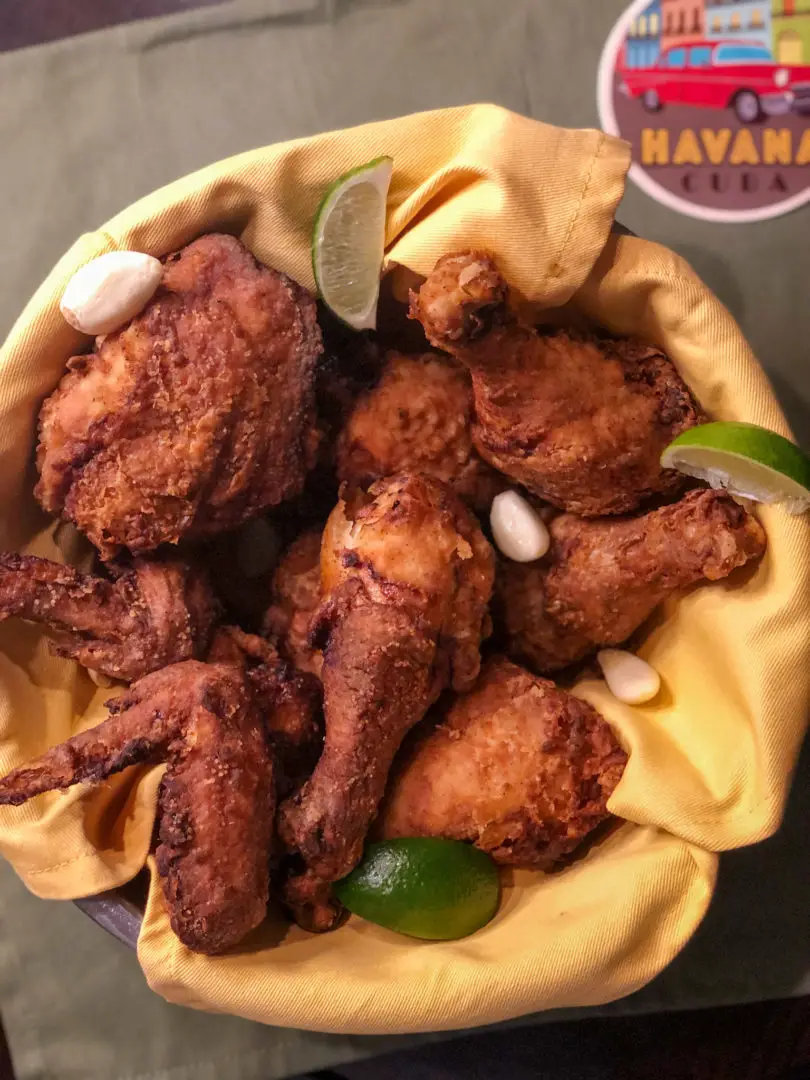 Cuban Fried Chicken
Instructions
First cut up a whole chicken. Next, add 1 cup of naranja agria, the juice of 4 limes squeezed and the 1/4 cup of peeled garlic that has been smashed or grated. Salt each piece liberally individually and put in a large glass bowl for marinating. Let marinate for at least 1 to 2 hours. If marinating under 2 hours I let the chicken stay out of the refrigerator so it's not too cold when frying. That way it cooks evenly down to the bone. If you are going to marinate overnight then take the chicken out of the refrigerator an hour before moving on to the next step.

Mix together flour, salt, garlic powder and black pepper. I find it easiest to use a large ziplock bag. Coat each piece of chicken in flour mixture one at a time. Heat oil to 350 degrees. Fry chicken in batches so it cooks evenly. Keep checking the temperature of the oil for optimal frying. Fry breasts and thighs first for 10 minutes. Transfer to 275 degree oven while rest of chicken is frying to make sure chicken is cooked all of the way through. The smaller pieces like the legs and wings fry 6 minutes.