Instant Pot Cuban Red Beans
As you know by now beans are a staple in Cuban cooking. I have introduced you to black beans, congri and white beans. Now we're going to make Cuban red beans (frijoles colorodos). Yes, we are going to use the Instant Pot again because we LOVE it. Also, of course it saves so much time too. The chorizo and the hock in Cuban red beans gives it this smoky, hearty flavor that you're going to love.  Make sure to have some crusty Cuban bread (French bread if no Cuban). You're going to want to dip the bread to soak up any runaway sauce.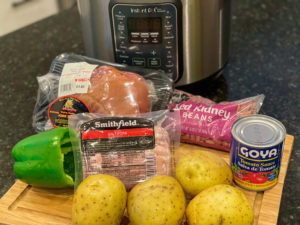 Are Red Beans Good For You?
There are 3 main red bean varieties: red kidney beans, small red beans and adzuki beans. 
The nutrition information given here  will be focused on red kidney beans.  They are an excellent source of protein but are also composed of carbohydrates and fiber. 
Red kidney beans contain 9 grams of protein for every 3.5 ounces.  This makes them one of the richest plant-based protein sources. Some people even refer to them as "the poor man's meat". 
/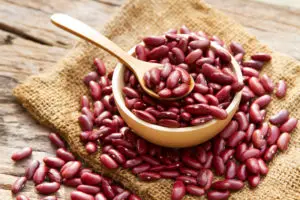 Kidney beans also  contain starchy carbs.  However, bean starch is a slow release carb. Since it takes longer to digest it causes a low and gradual rise in blood sugar. This makes them perfect for people with type 2 diabetes. 
They are also an excellent source of fiber. They contain 7-8 grams of fiber for every 1/2 cup. The beans skin is the source of insoluble fiber. Insoluble fiber promotes digestive health.  As a bonus this high fiber food could help prevent some cancers. The antioxidants in beans help block free radical damage in our cells which leads to cancer.
They also can control blood pressure because they contain calcium, magnesium and potassium. Eating red beans can decrease heart disease because they contain high amounts of folate. Folate helps lower blood homocysteine levels.
For a full list of vitamins and mineral look here.
Find a Pinterest friendly photo below…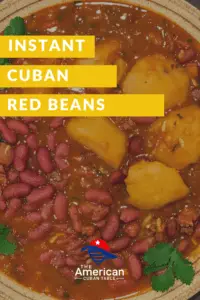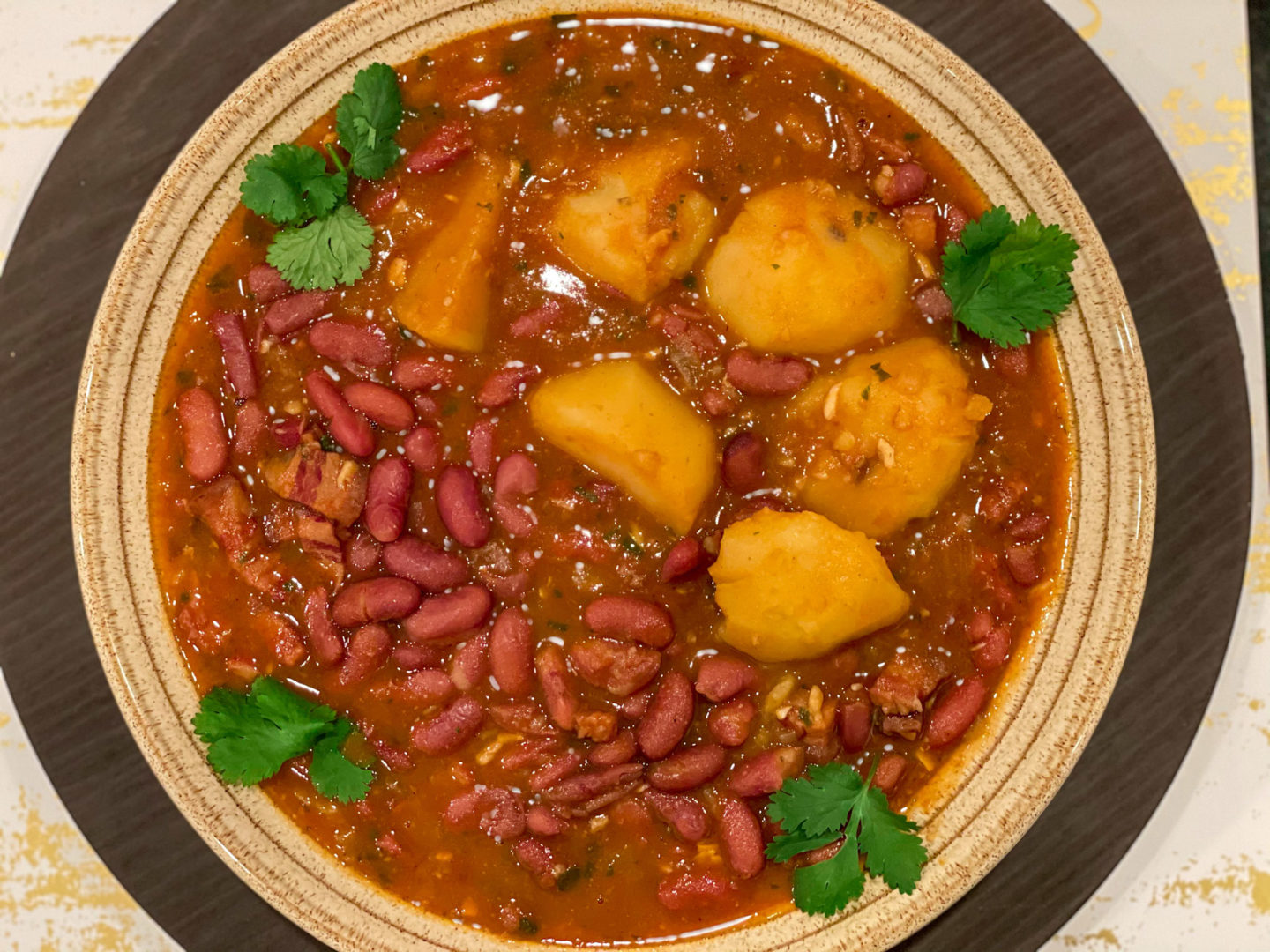 Instant Pot Cuban Red Beans (Frijoles Colorados)
Instructions
Heat a sauté pan on medium heat. Cut salt pork into 1/4 inch pieces and add to pan. Fry pork until all fat is rendered and golden brown.

Add the smoked hock and rendered salt pork to the Instant pot. Add water and set Instant pot to pressure cook for 20 minutes. Turn off the keep warm feature. When the time is up, release steam. Be careful not to burn yourself while releasing the steam.

Wash the beans in a colander. Remove any dirt and small rocks if you find some.

Add washed beans to the Instant Pot. Add the whole pepper that has the top removed and seeds removed. Cook again for 10 minutes. Turn off the keep warm feature. The beans will be slightly hard still. We don't want them cooked all of the way yet because they will be cooked again. When time is up release steam and again be careful not to burn yourself. Picture is beans before cooking. After steam is released and it is safe to open remove whole bell pepper.

While beans are cooking heat a sauté pan on medium high heat with olive oil. Add diced onion and sauté until tender. When tender add smashed garlic (1/2 cup before smashing or grating) and continue cooking until garlic is fragrant for about 2 minutes. Add to Instant pot. Slice chorizo into bite size pieces and saute in the same pan as the onions and garlic. When slightly browned add to the instant pot.

Peel and cut potatoes into chunks. Not too small because we want them to hold their shape while cooking. I find 1 1/2 to 2 inches is best. Add to the Instant pot. Add tomato sauce. Add salt, garlic powder and cumin. Set Instant Pot to cook for another 5 minutes. Again turn off keep warm feature. When time is up carefully release steam. Stir in 2 tablespoons of fresh finely chopped cilantro.

Serve over a bed of white rice and don't forget the bread for dipping!