Mojo Criollo (pronounced mo-ho kree-oyo) is a Cuban marinade consisting of naranja agria, garlic, olive oil, limes, and spices. 
Naranja Agria – a sour citrus made from seville oranges
Garlic – lots of garlic smashed with a mortar and pestle
Olive oil – a good quality olive oil brings a light balance of flavor and keeps meats from drying out  (In Cuba lard is used as well)
Limes – another source of citrus to accompany the naranja agria
Spices – typically salt, cumin, oregano and black pepper
Mojo Criollo can be used to marinate just about anything. Pork, Lechon, chicken, shrimp and even yucca and potatoes are the perfect marrying of ingredients. It can also be used as a dipping sauce for yuca fries.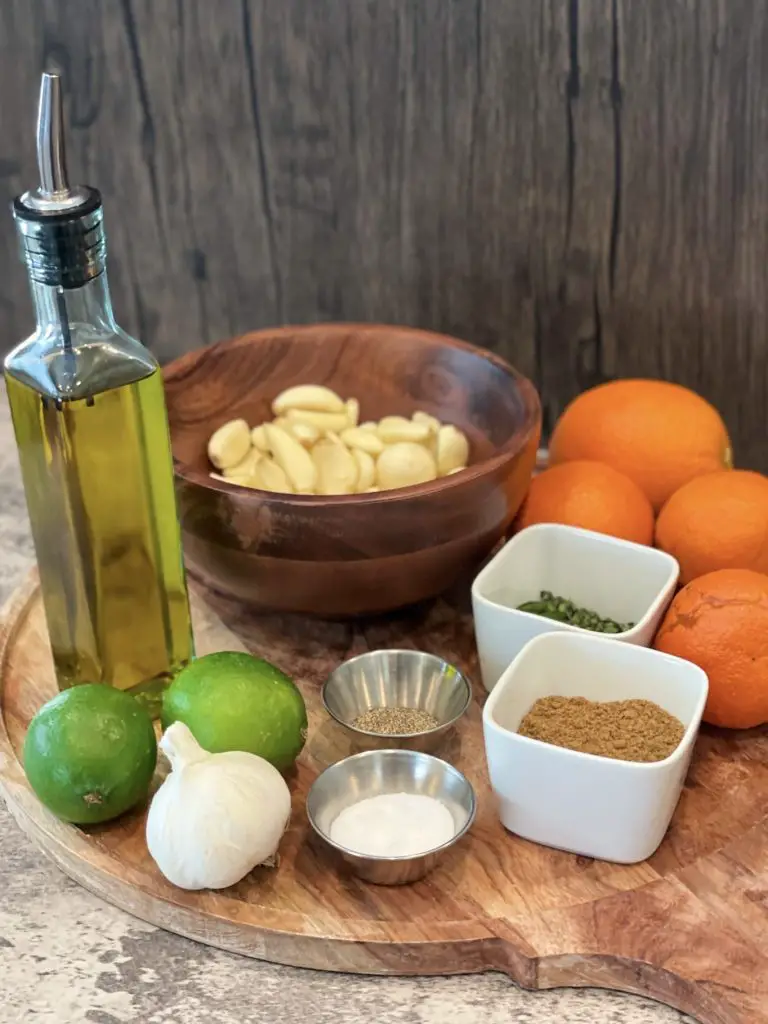 As I have told you before, I didn't know anything Cuban until I met my husband back in the 90's. Let me just say mojo is my favorite Cuban flavor. I can guarantee any time something in the oven is cooking that has been marinated in mojo criollo that wonderful smell will be wafting through your house and right out the front door.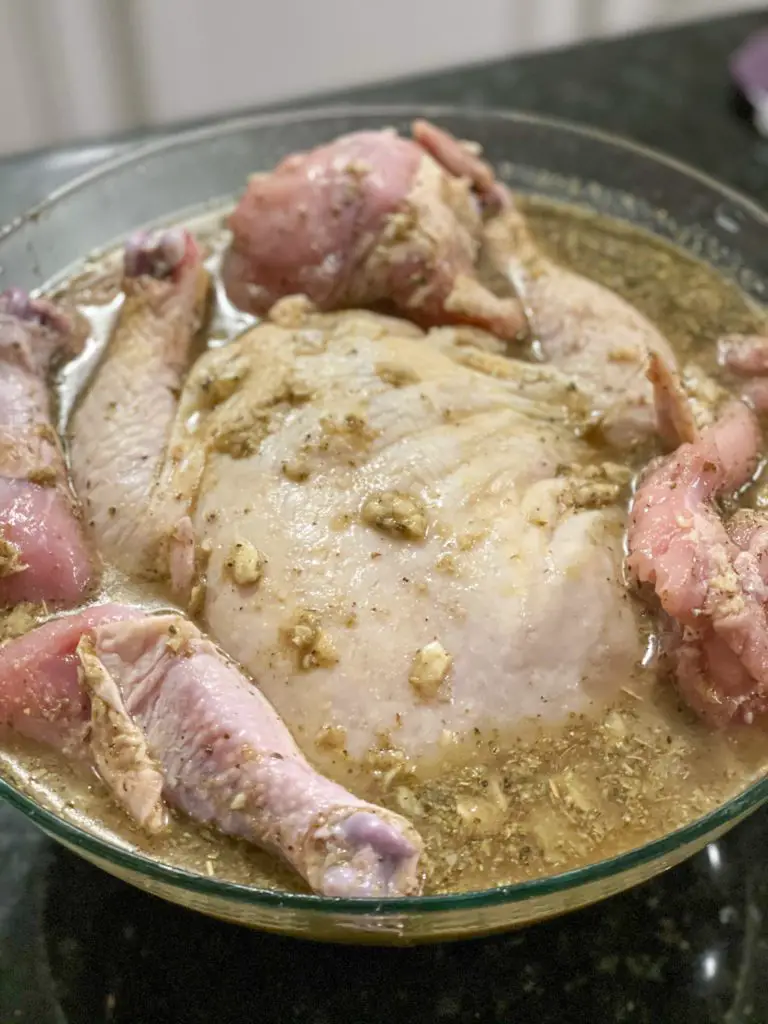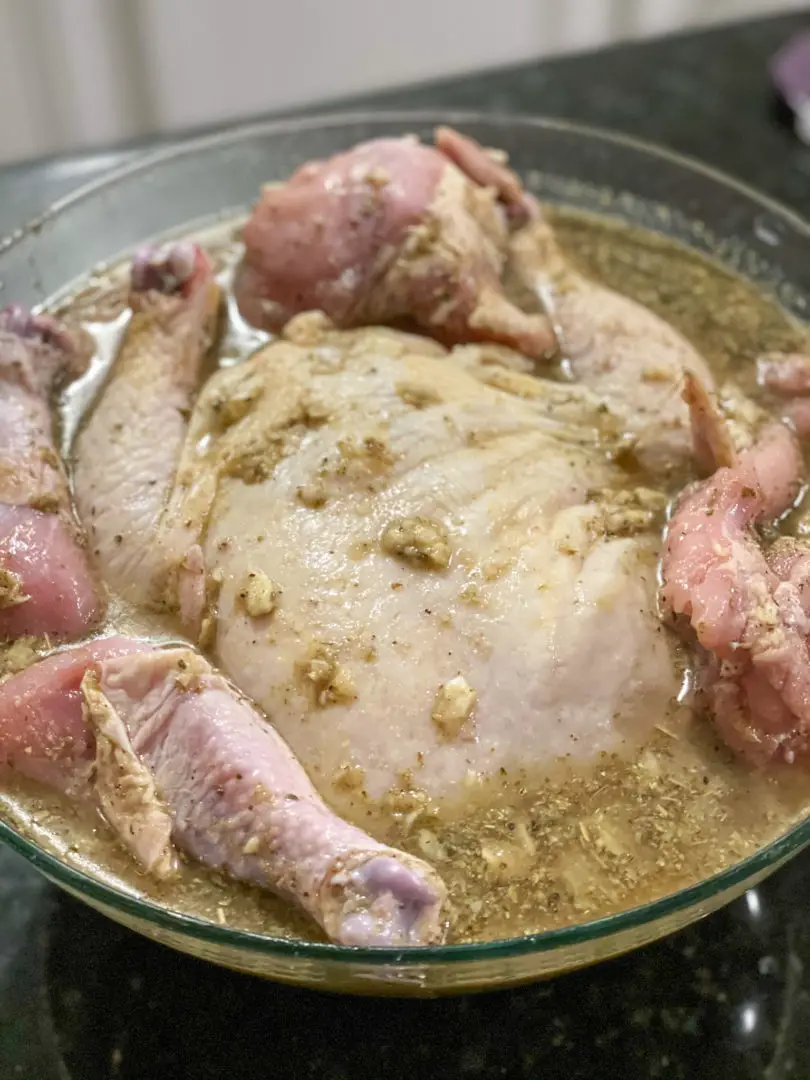 I have also learned that every Cuban family has their own mojo criollo recipe that's the best. I am here to echo that, the mojo criollo recipe that I am going to share with you at the end of this post is the best!
What Other Kinds of Mojo are There?
Since the word mojo translates to the word sauce this means there are endless types of mojo. 
The main purpose of this article is to introduce you to Cuban mojo criollo but, there are other kinds and as we go over them you will see how some variations are intertwined.
Canarian Mojo
It is believed that mojo originated in the Canary Islands. The original sauce started with a base of olive oil, local peppers from the Canary Islands (pimienta), garlic, paprika, cumin or coriander. You can see some of the same ingredients in Cuban mojo which further supports the idea of people emigrating from the Canary Islands to the Caribbean Islands. 
There are two main varieties of mojo that originated in the Canary Islands. 
The first is green mojo made with olive oil, garlic, green picona peppers and cilantro. If you don't like cilantro, parsley can be substituted. Green mojo pairs excellent with fish and chicken. Use it as a dipping sauce for potatoes, tostones or bread.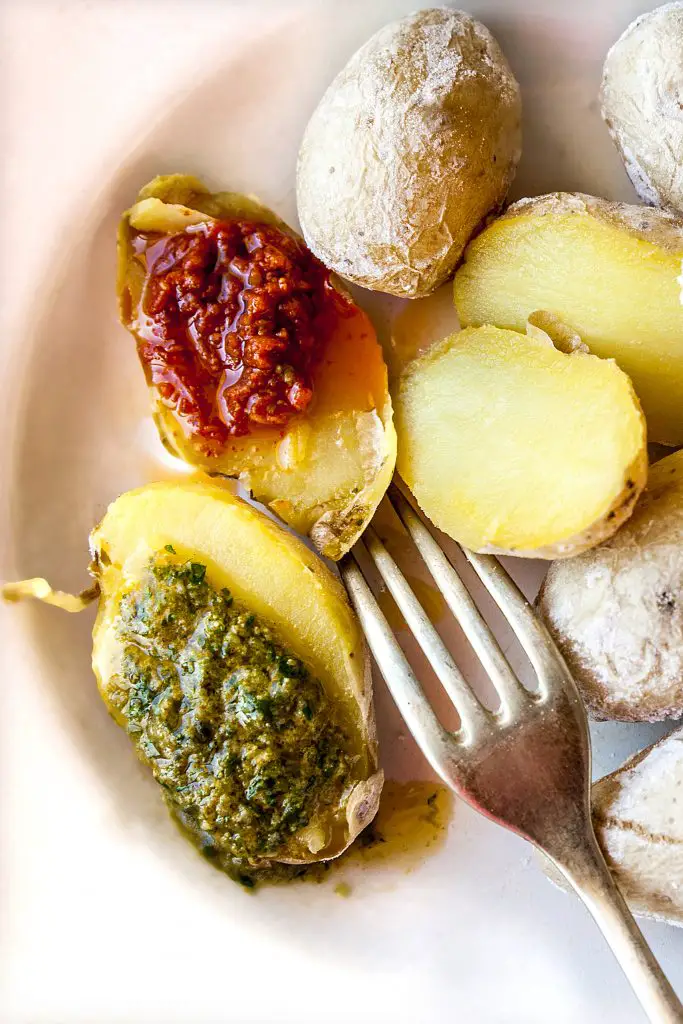 The second is red mojo made with olive oil, garlic, red picona peppers and cumin. Red mojo pairs excellent with red meats and pork. It also can be used as a dipping sauce for potatoes and bread. 
There are other Canarian types of mojos such as mojo con queso (mojo with cheese). Mojo con queso is paste-like that can be spread easily on bread. Another variety is  almond mojo that pairs well with roasted chicken, fish or vegetables and potatoes.  Saffron mojo (mojo de azafran) , which is of course made with Canarian saffron, is served with fried cheese. Let's be honest, garlic mojo pairs well with anything, beef, pork, chicken, vegetables, potatoes or bread. Last is herb mojo which is made with fresh herbs and makes a great dressing for salads. 
Puerto Rican Mojo 
Puerto Rican mojo is very close to Cuban garlic mojo (mojo de ajo) except it has the addition of parsley or cilantro or mint. Mojo Isleno (Isander Sauce) originated in Salinas, Puerto Rico. It is also known as La Cuna del Mojito Isleno (The Cradle of the Islander Dip). Ladi's Place is a must-see historical restaurant in Salinas, Puerto Rico.  The owner, Eladia "Ladi" Correa developed her Mojo Isleno recipe from the Canary Islands and made it her own by using local ingredients. Mojo Isleno pairs best with fish and seafood. 
Dominican Republic Mojo
In the Dominican Republic mojo is called wasakaka. This mojo is made with the traditional ingredients such as olive oil, bitter orange (naranja agria), garlic, parsley, salt and pepper.  However, water is added and the sauce is simmered until it is reduced by half. Wasakaka is best with roasted chicken cassava. 
What Does Cuban Mojo Criollo Taste Like?
Cuban mojo criollo has a vibrant and complex flavor profile that awakens the senses. The garlic is bold and earthy, with a hint of heat that builds as you savor it. The citrus is bright and refreshing, with a tangy acidity that cuts through the richness of the garlic. The spices are deep and flavorful, adding a touch of warmth and complexity.
Where Can I Buy Mojo Criollo?
Mojo criollo can be bought at most Latin supermarkets and some national chains such as Kroger, Albertsons and Publix. Does it taste the same as fresh? No. Although, I will say if I do buy mojo criollo from the bottle treat it like a base. Add some fresh ingredients like garlic, lime juice, oregano and cumin to bring the bottle alive. Watch the video below featuring chef Miguel Massens to get a good idea what store bought mojo criollo tastes like. 
How to Make Cuban Mojo Criollo
1 ½ cups naranja agria or seville orange juice
1 cup olive oil
2 limes juiced
1 cup garlic cloves
3 tablespoons cumin
2 tablespoons oregon
1 tablespoon salt
1 teaspoon black pepper
Using a mortar and pestle smash garlic with a little bit of salt. Transfer to a bowl and combine the rest of the ingredients. Let ingredients combine for at least 20-30 minutes.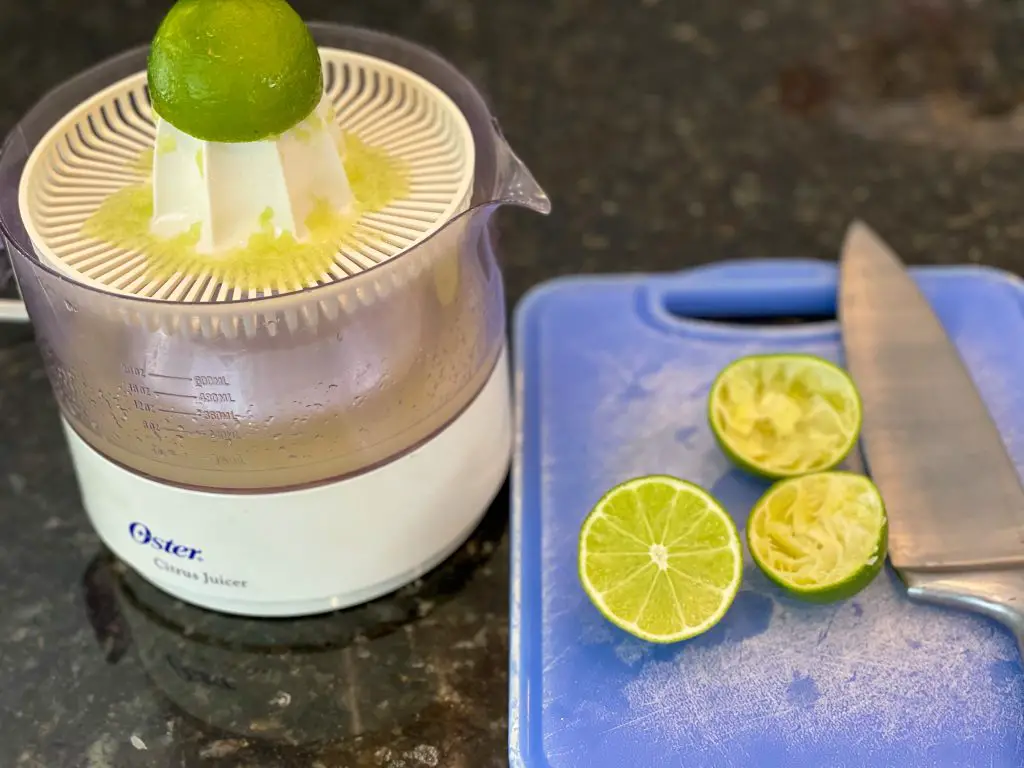 Use to marinate pork, lechon, chicken and shrimp. If marinating pork and chicken let marinate for 24 hours if possible but if you are short on time let marinate at least 2 hours.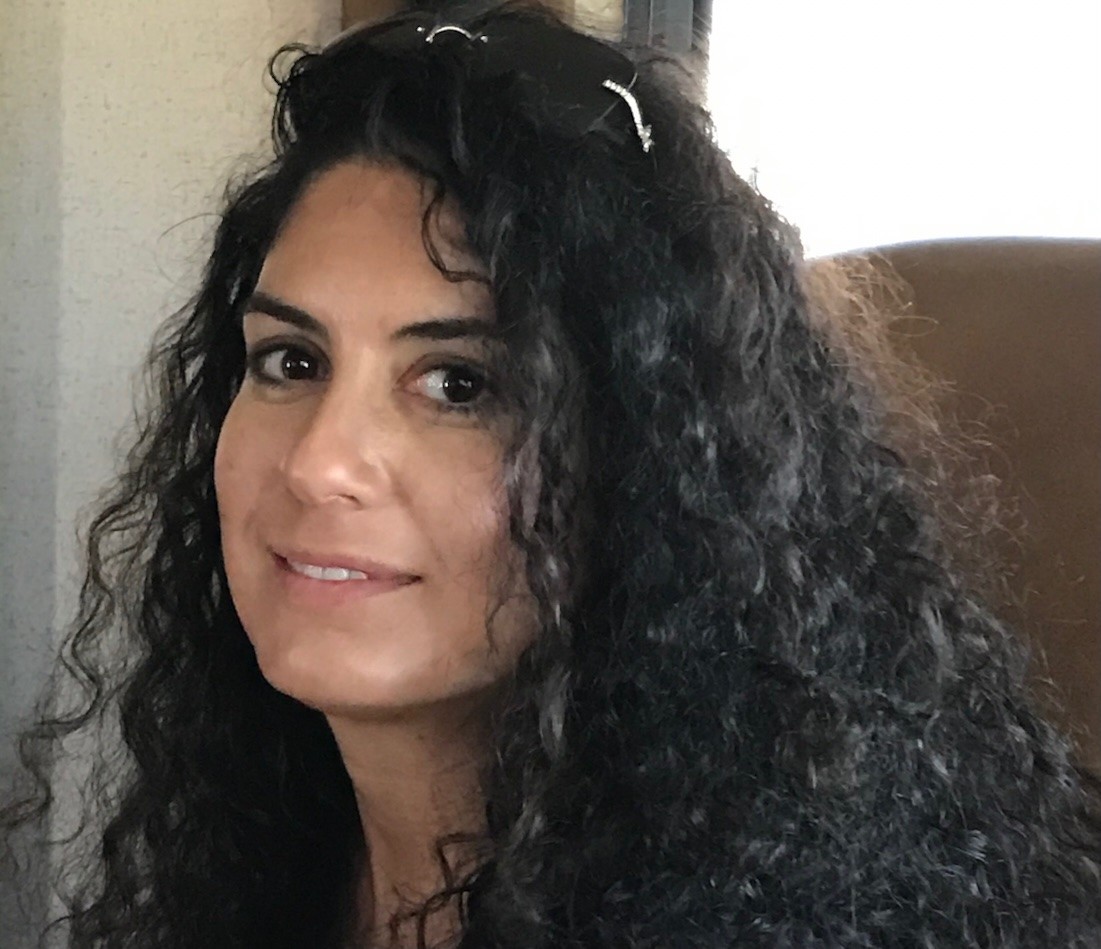 Noelle fell in love with Cuban food at first bite.  She has been cooking, learning and crafting Cuban food for over 25 years. She was taught by her Cuban husband's mami and abuela.  They taught her everything using the "by eye" method.  She took those "by eye" recipes and turned them into measured recipes.  This website is where Noelle shares her love of Cuban food with the world.