What do they call a Cuban sandwich in Cuba? Who knows. Unfortunately, you'll be hard-pressed to find such a sandwich there as this sandwich that originated in Florida.
The Cuban sandwich, also known as a Cubano, is a classic sandwich tracing its roots back to the large Cuban communities in Tampa and Key West.
While the ingredients of a Cuban sandwich are simple, the key to making a great one lies in the quality of the ingredients and the method of preparation. Many people have asked me, "What is the best kind of cheese to use in a traditional Cuban sandwich?" Keep reading to learn the best way to make a traditional Cuban sandwich.
How to Make a Cuban Sandwich
A Cuban sandwich is made with ham, roasted pork, Swiss cheese, pickles, and mustard on Cuban bread. In Tampa, salami is also added, likely influenced by the large Italian community there. This is considered sacrilegious in other parts of South Florida, such as Miami and Key West. This is also sacrilegious here at The American Cuban Table.
The best Cuban sandwiches are made with freshly baked Cuban bread, buttered, and then grilled until crisp. The fillings should be generous and evenly distributed, and the mustard should be sharp and tangy.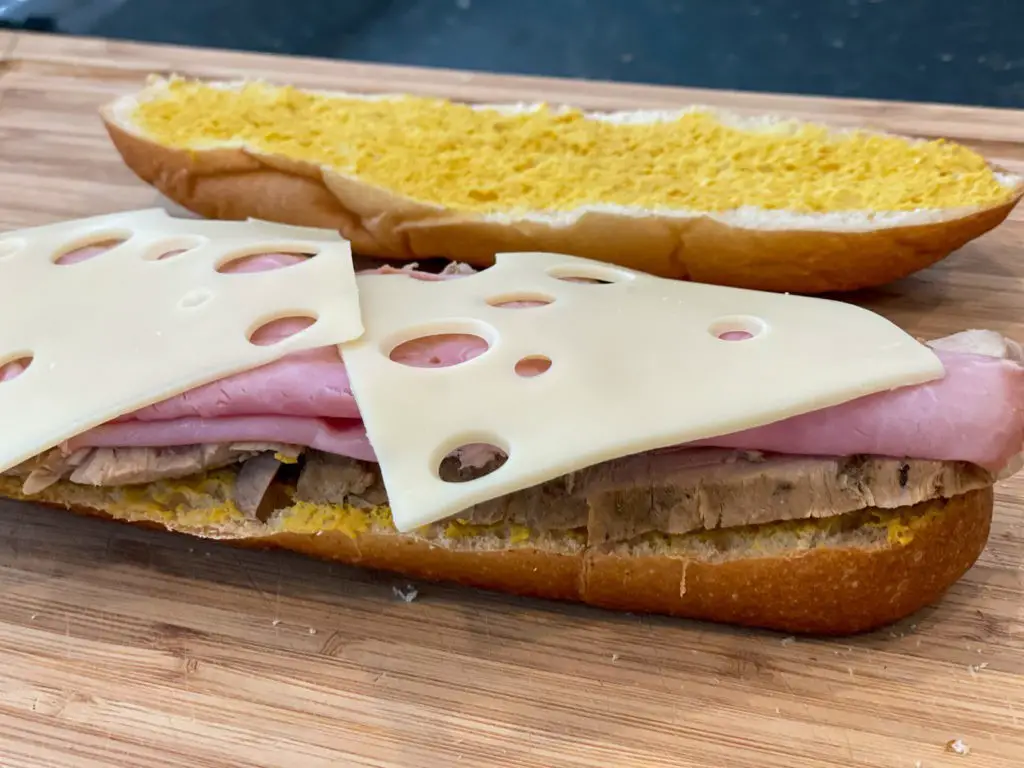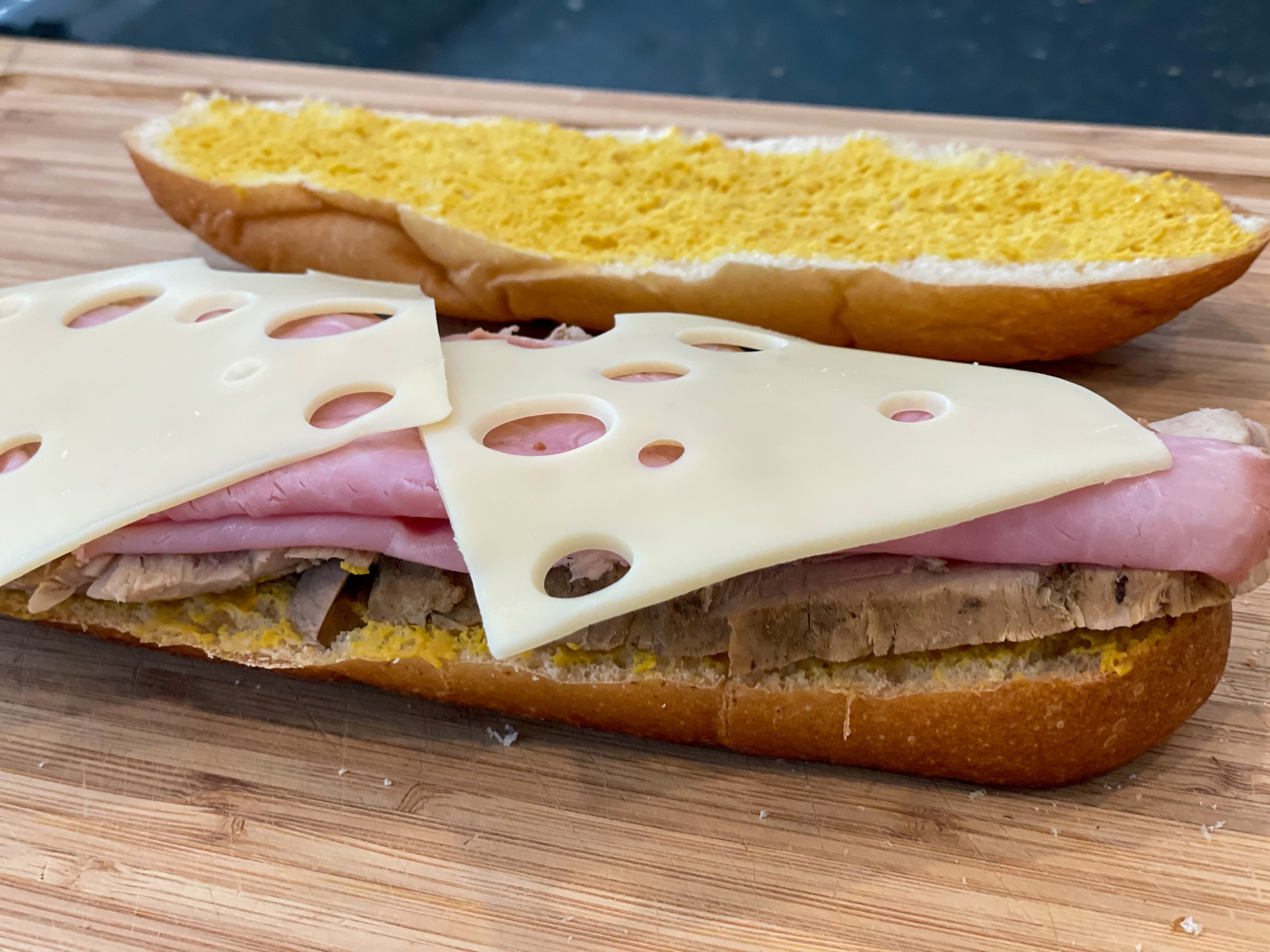 When it comes to cheese, Swiss is the traditional choice for a Cuban sandwich. The Cuban sandwich is one that's almost set in stone. Not many will mess with its ingredient list. Anything outside of the above ingredients takes it away from a traditional Cuban sandwich and into another realm entirely.
There are, however, a few schools of thought on what type of cheese is acceptable. Some believe that provolone is a better cheese for melting, while others find that it overpowers the delicate flavors of the roast pork and ham. Swiss cheese is still the favorite for most, as it provides a rich creaminess without being overpowering.
Mojo Pork
The roast pork that's used in a Cuban sandwich is typically made with mojo criollo. Mojo is a traditional Cuban marinade made with sour orange juice, garlic, cumin, and olive oil. It's pounded into the pork to tenderize it and infuse it with flavor.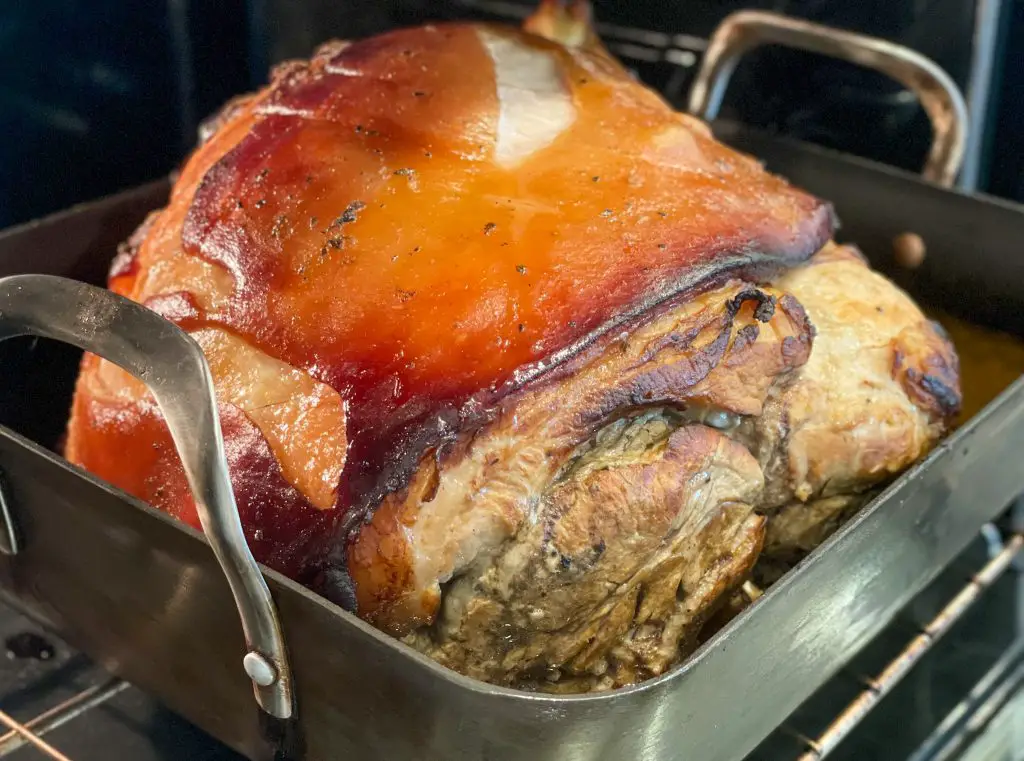 The pork is then slow-roasted until it's fork-tender. Once it's roasted, the pork is thinly sliced and added to the sandwich.
Types of Swiss Cheese to Use
There are many different types of Swiss cheese, and they all have their own distinct flavor. Gruyere is the most popular choice. It is a semi-soft cheese with a nutty flavor. It's often used in fondue and can be found at most grocery stores.
Emmentaler is a hard cheese with large holes throughout. It has a sweet, nutty flavor and can be found at specialty cheese shops. Appenzeller is another option. It is a semi-soft cheese with a fruity flavor. It's often used in salads and can be found at specialty cheese shops.
Best Side Dishes for Cuban Sandwiches
No matter what cheese you choose, a Cuban sandwich is best served with plantain chips and a side of black beans. The plantain chips add a salty crunch to the sandwich, while the black beans provide a heartier option for those who want something more filling.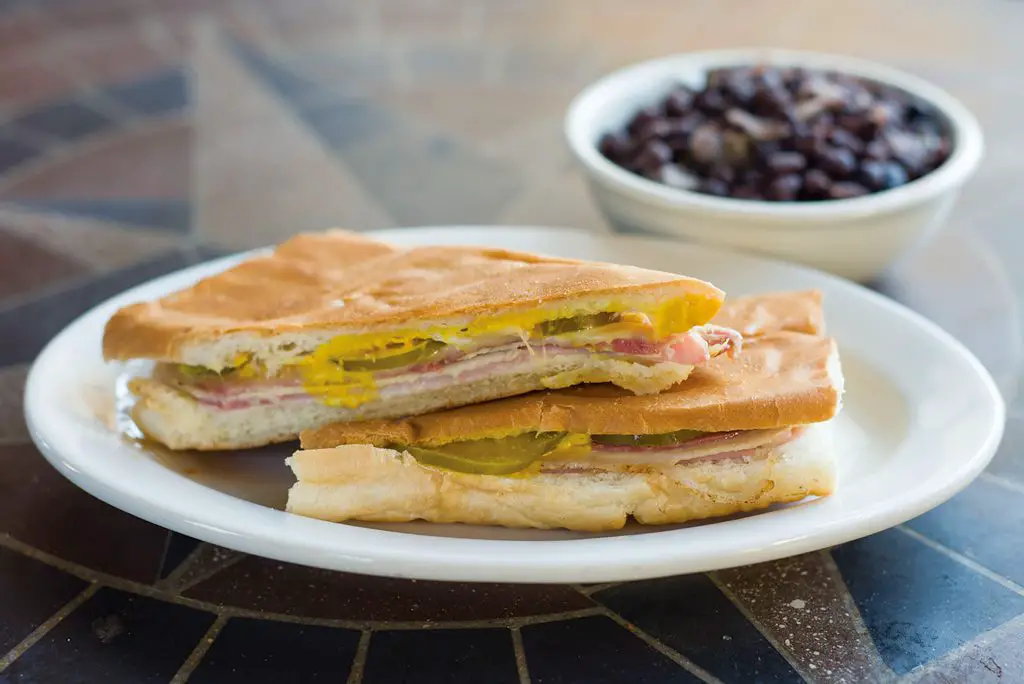 Yuca chips are also a popular side dish, and they can be found at many Cuban restaurants.
For a lighter option, try serving your Cuban sandwich with a simple salad of greens and tomatoes. This will help balance out the heaviness of the sandwich without taking away from its flavor.
More Traditional Cuban Recipes
If you've enjoyed this article on the traditional Cuban sandwich, check out other traditional Cuban recipes on the blog. A good place to start is this article that gives more insight into the delicious Cuban mojo sauce used to make the roast pork in a Cuban sandwich.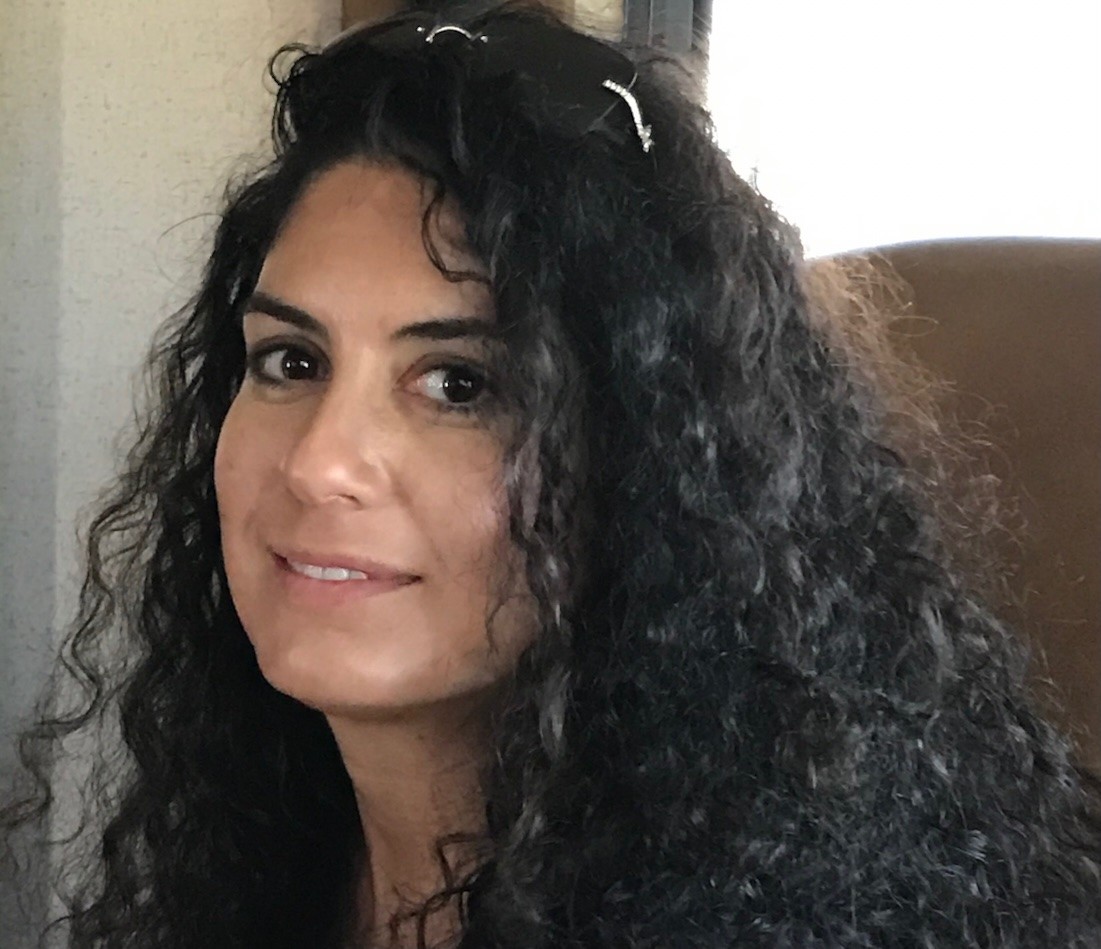 Noelle fell in love with Cuban food at first bite.  She has been cooking, learning and crafting Cuban food for over 25 years. She was taught by her Cuban husband's mami and abuela.  They taught her everything using the "by eye" method.  She took those "by eye" recipes and turned them into measured recipes.  This website is where Noelle shares her love of Cuban food with the world.