The Cubano sandwich is a very easy-to-make sandwich that is full of flavor. With so many options you are probably asking yourself, "Where can I find the best Cuban sandwich in San Diego?" Each Cubano is composed of the juiciest slow-roasted pork, that has been marinated for 24 hours in tantalizing mojo sauce. The pork is then mixed with slices of ham, cheese, and pickles before being smothered with yellow mustard. To make the perfect Cubano, you must use nothing less than the freshest ingredients possible, then combine them together in soft bread before grilling them in a Panini-style (plancha) sandwich press. The preparation of a Cubano is nothing less than a work of art that dates back to the turn of the century, when Cuban immigrants sought an affordable lunch that could be carried with them to work at the cigar factories in Key West, Tampa, and Miami.
The Havana 1920, is a very popular Cuban restaurant located within the Gaslamp Quarter. The restaurant was originally established back in 2015, by Joe Santos, whose grandfather had immigrated from Cuba in the 1950s. Santos, who was raised by his family in Puerto Rico, eventually made his way to the United States, settling in the San Diego area.
The very popular Havana 1920, has been designed to re-create the popularity of Havana back in the 1920s when prohibition in the US sent many of the nation's wealthiest to the island nation to drink. The moment you step foot in the restaurant, you will feel as if you have transported back in time, to the 1920s. Santos along with Andrew Walsh put a lot of effort into bringing the color, flavor, as well as ambiance of Havana to the Gaslamp Quarter.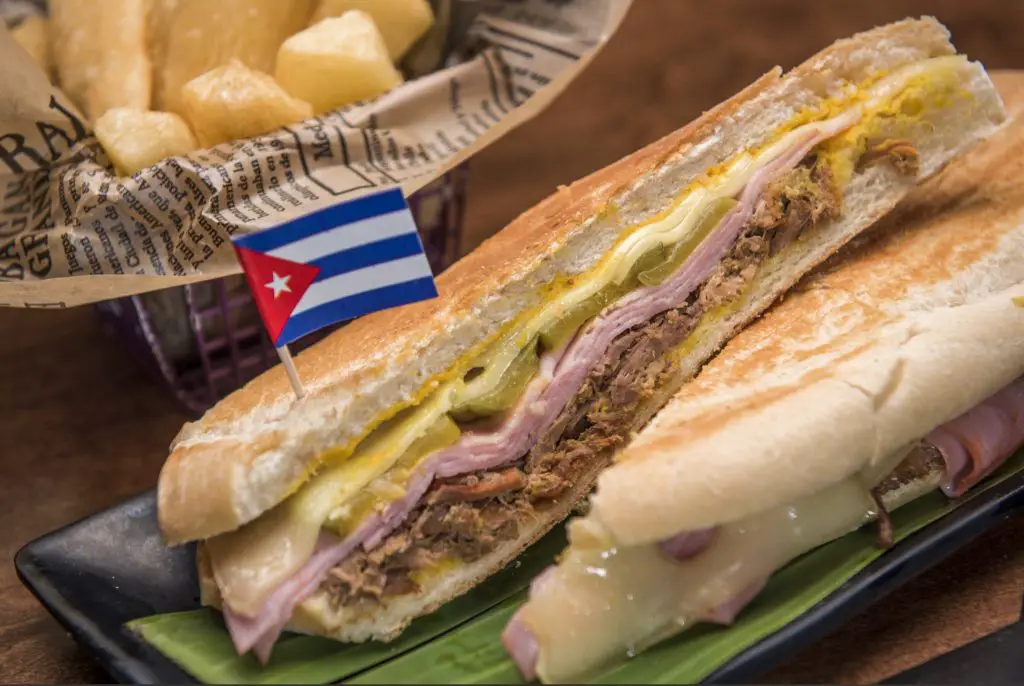 When it comes to choosing the perfect destination to enjoy truly authentic Cuban cuisine in the San Diego Bay Area, the Havana 1920 is a perfect choice. You will find all of your favorite Cuban dishes on their menu, including the ever-popular Cubano sandwich. The sandwiches at Havana 1920, are considered by many to be the best in the Gaslamp Quarter. Made of mojo marinated pork shoulder that has been slow-cooked to perfection, every bite of their mouthwatering Cubano will leave your taste buds screaming for more. So, if you want to try the popular Havana 1920 Cubano, then you will need to head on down to Fifth Avenue in the Gaslamp Quarter.
Address: 548 Fifth Ave
Phone: 619-369-1920
Regardless of what kind of authentic Cuban delights you're looking for, you will find them at The House of Cuban Flavor. This restaurant is a rotisserie, as well as a bakery that serves some of the most authentic Cuban meals in all of San Diego. Located in west Chula Vista, this small sandwich shop can be found nestled next to a grocery store in one of the busiest shopping centers in South Bay.
The House of Cuban Flavor knows what it takes to make a truly delicious pork roast. Their lechon bowl is filled with some of the juiciest slow-roasted pork, mixed together with onions, uke, black beans, and plantains.

But the most popular roasted pork item on the menu is the Cubano sandwich. Each sandwich starts off with a prime cut of pork shoulder, that is carefully marinated in a traditional mojo sauce before slow roasting to juicy perfection. This tender pork is then layered between sweet, smoked ham and Swiss cheese along with pickles and mustard. All of these tantalizing ingredients are combined in a Panini press (plancha) where they are grilled to mouthwatering perfection.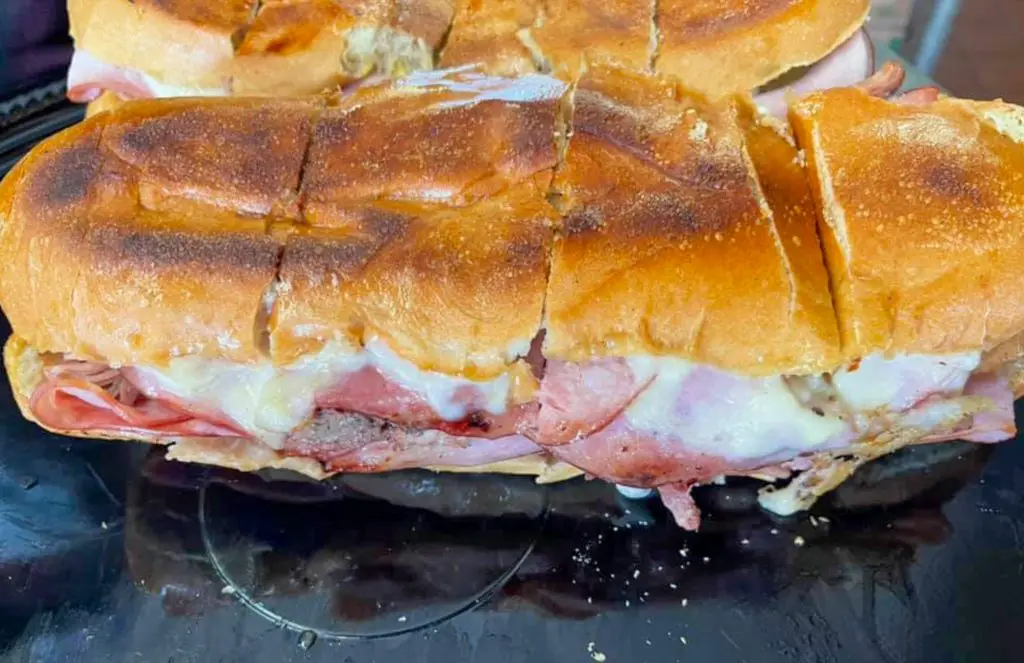 Don't worry though, if you prefer chicken they also have a lot of excellent options to choose from. After all, The House of Cuban Flavor is known as one of the most popular rotisseries in San Diego. You will find that their arroz con pollo plate is simply to die for. And, after you have gotten your fill of some of the most authentic Cuban meals available in Chula Vista, you can sit back and relax while you enjoy some pastries or pastelitos.
There is a little bit of something for everyone at The House of Cuban Flavor which is why there is always a line out the door. So, if you are in the area then you should stop by the restaurant which can be found on 3rd Avenue.
Address: 1372 3rd Ave
Phone: 619-870-1225
It was back in 2008 when Vivian Hernandez-Jackson first opened Azúcar. Vivian, the child of Cuban immigrants who underwent classical French cuisine training, opened this popular San Diego restaurant with the goal of fusing a unique line of pastries and desserts, flawlessly with her traditional Cuban dishes. The result was nothing less than perfection.
Vivian Hernandez was born and raised in South Florida and has been passionate about baking since she was only 7 years old. Cooking is an important part of growing up in a Cuban household, and as a result, she was led down a path that would provide her with many opportunities to experiment with fine cuisine. Her earliest taste testers were her 4 siblings.
After graduating from Florida International University, Vivian moved overseas to London where she attended the very popular Le Cordon Bleu. She was awarded the Grande Diplomme, and spent the next few years working as a pastry chef in a London hotel before moving back to Miami to be with her family. Eventually, she made her way to Ocean Beach California, where she fell in love, got married, and built a family of her own.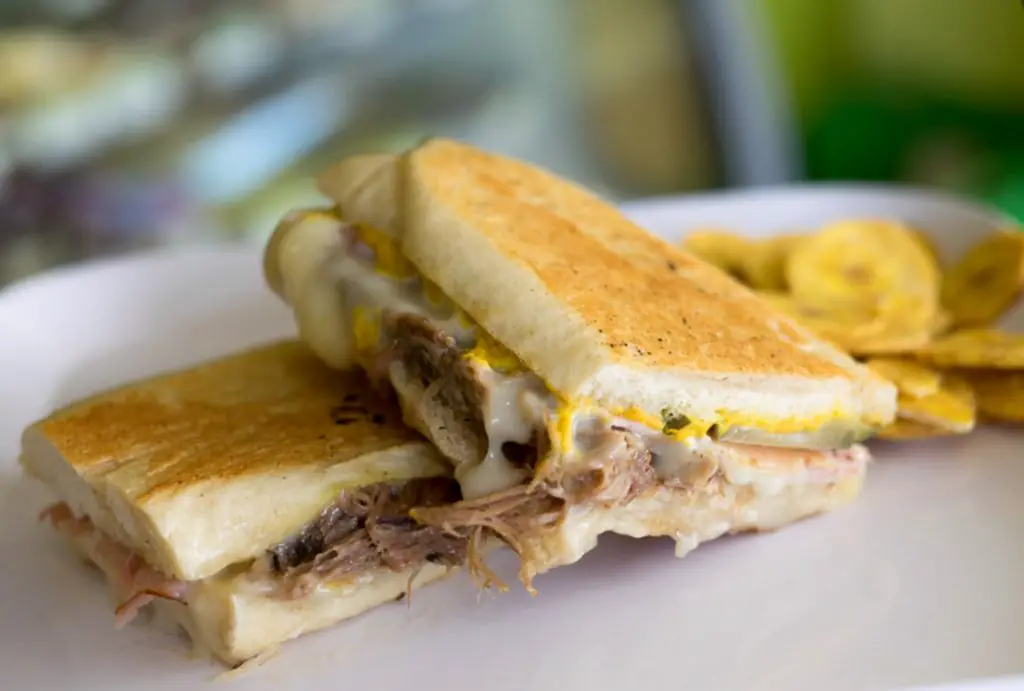 The Azúcar is an embodiment of her passions in life. Every scrumptious dish prepared, features the classic aromas and textures that are truly unique to Cuban dishes. Every effort is spent to ensure that each meal is prepared as authentically as possible. And although there are countless items on the menu, the Cubano sandwich is one of the most popular options during lunchtime. Having grown up in Miami, Vivian knows how a Cubano should be prepared, and you can taste that personal experience and every tantalizing bite.
So, if you want to taste some of the finest Cuban cuisine in San Diego, made by a Miami native, then you need to head down to Newport Avenue.
Address: 4820 Newport Ave
Phone: 619-523-2020
The Havana Grill is a very popular destination for those seeking some of the finest and most flavorful Cuban dishes imaginable – that are also healthy to eat. Everything served at the Havana Grill, is painstakingly selected to ensure that it is free of hormones and genetically modified organisms. In order to do this, all of the vegetables used in their recipes are 100% organic. The beef, pork, and chicken that are used in all of the dishes are raised in free-range environments without the assistance of growth hormones. More importantly, the Havana Grill makes sure that they never use any GMO-based cooking oils.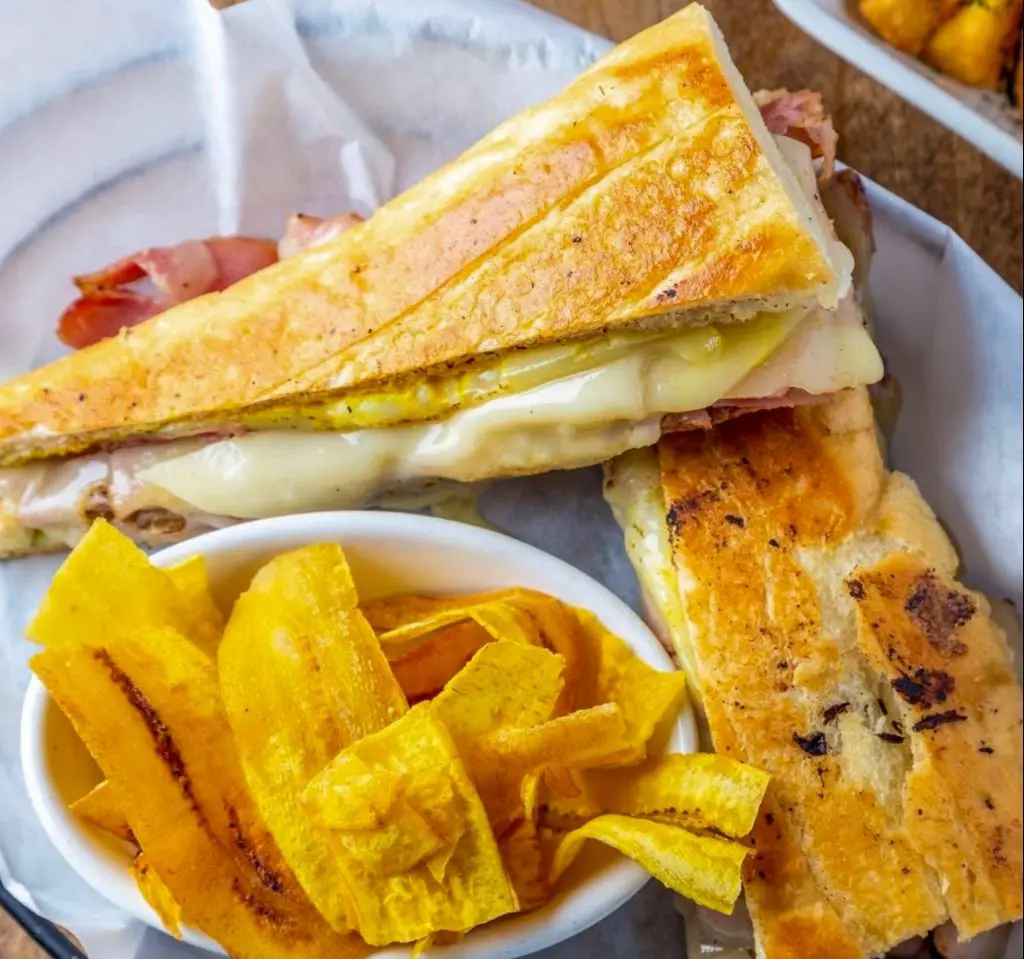 While there are a number of excellent Cuban restaurants in the San Diego area to choose from, there is only one place that seeks to provide all of the flavors of Cuba in their natural form. You will find, that not only can Cuban food be some of the most flavorful in the world, but at the Havana Grill, it can also be the healthiest.
Each of the popular items on their menu is made using authentic recipes, and locally sourced organic ingredients. The Havana Grill considers its scrumptious foods to be comfort food, but with a conscious. You will simply fall in love with the dishes offered at this popular Cuban restaurant which can only be found along Clairemont Mesa Boulevard.
Address: 5450 Clairemont Mesa Blvd Suite G
Phone: 858-430-6878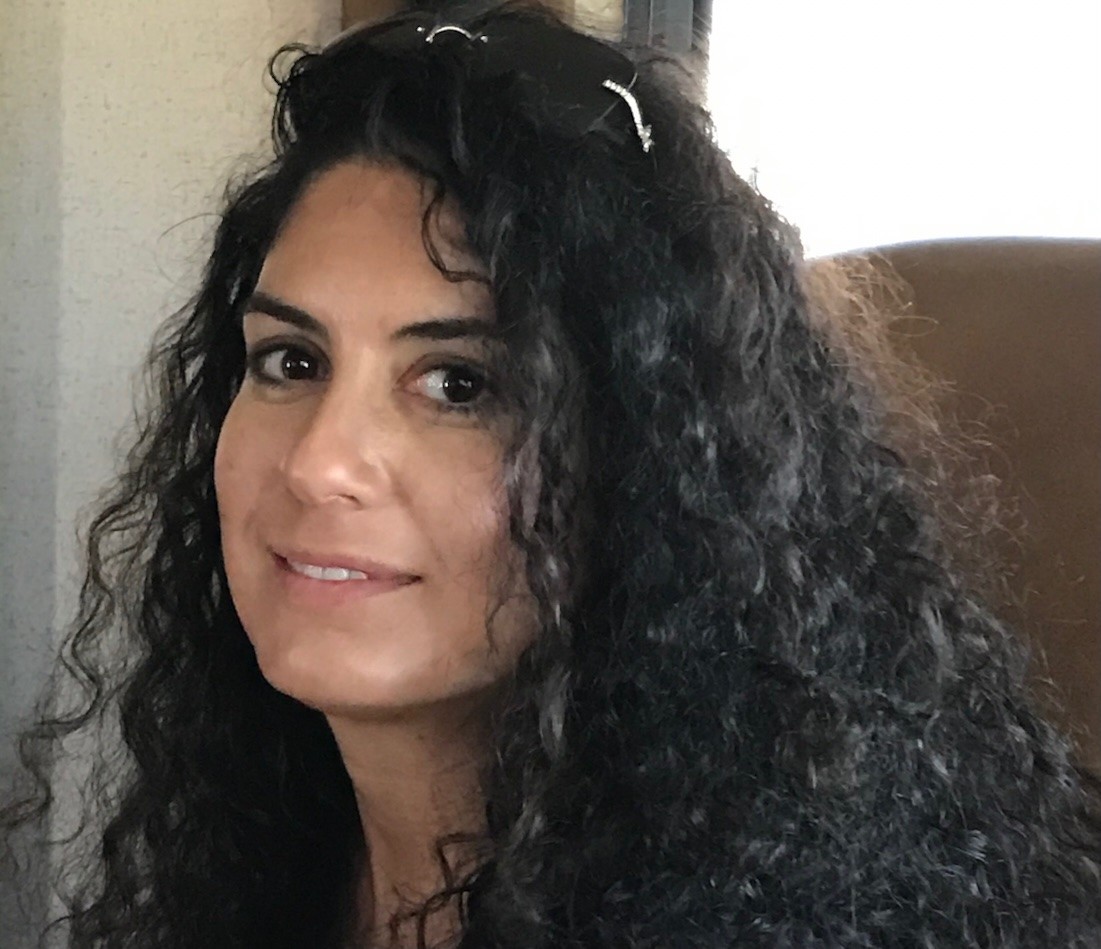 Noelle fell in love with Cuban food at first bite.  She has been cooking, learning and crafting Cuban food for over 25 years. She was taught by her Cuban husband's mami and abuela.  They taught her everything using the "by eye" method.  She took those "by eye" recipes and turned them into measured recipes.  This website is where Noelle shares her love of Cuban food with the world.