Not all sandwiches are created equal, and if you have ever had the opportunity to enjoy an authentic Cuban sandwich, then you will understand. The Cubano is one of the most flavorful creations to ever come out of Cuba, and its popularity among Cuban ex-pats and Americans alike assures us that it's not going anywhere soon. Keep reading to find out where the best Cuban sandwiches are in Chicago.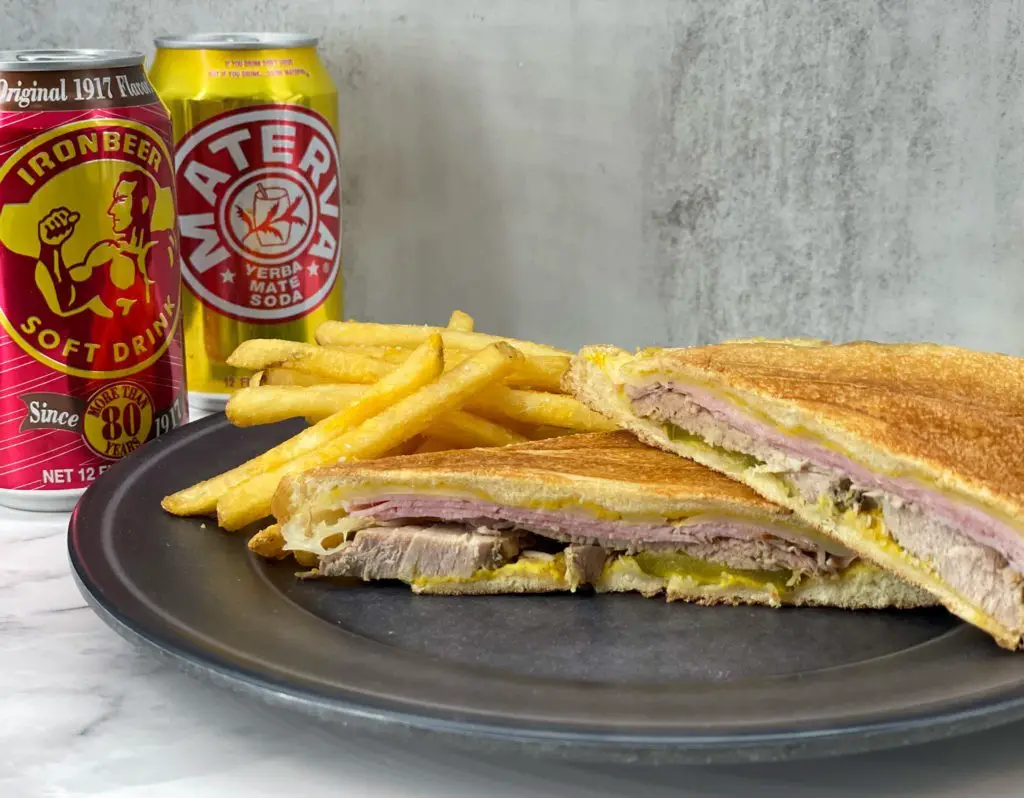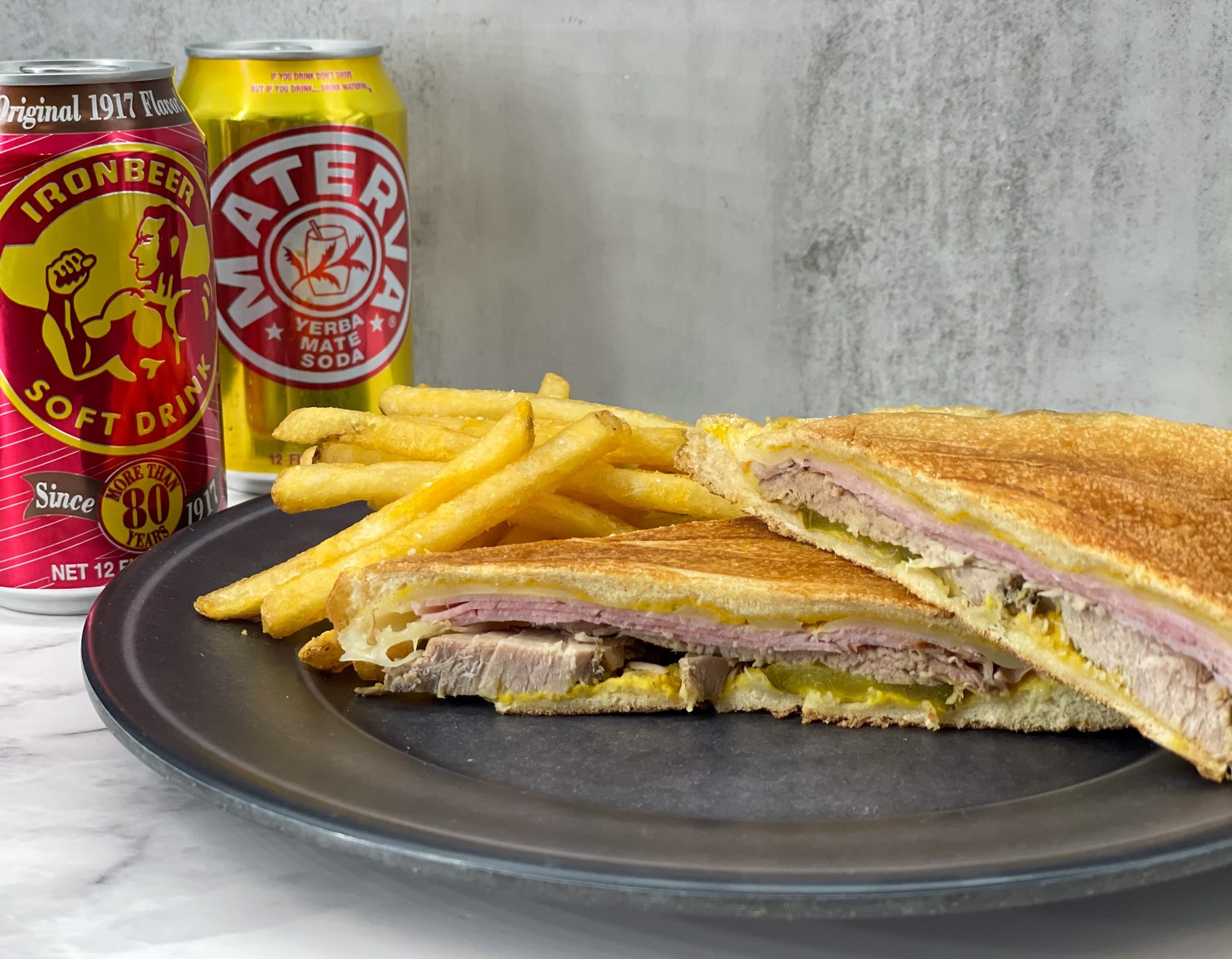 In order to be authentic, a traditional Cuban sandwich requires a marinated pork leg (lechon) The marinade of choice, mojo, can be made in any number of ways depending on family recipes. However, most are made of a mixture of sour orange juice, cilantro, garlic, oregano, pepper, cumin, and olive oil. Every day, a of pork leg is placed in the marinade and left to sit for an entire day. Then, at the end of that 24-hour soak, it is then slow-roasted for another 6 to 8 hours until the outer skin is crispy, and the fat begins to marble through.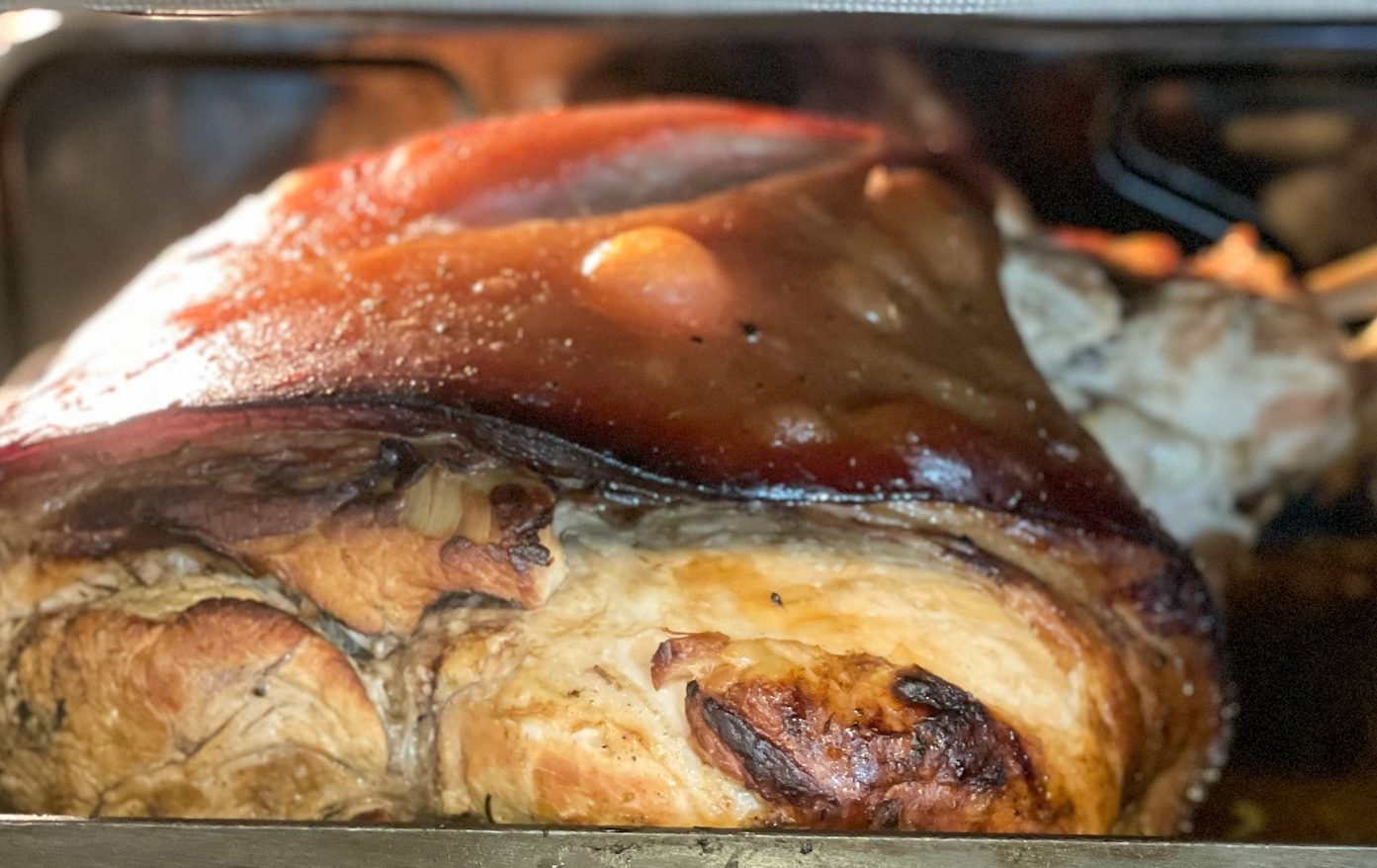 While most traditional Cuban restaurants, prepare their own pork leg (lechon) in-house, only a few of them also prepare their own ham on-site. Nevertheless, the tender pork leg is mixed with tantalizing ham, Swiss cheese, and pickles before being smothered with yellow mustard. It is not traditional Cuban if it's using spicy or Dijon mustard, it must be yellow. Then this entire mixture of mouthwatering goodness is sandwiched inside of a loaf of Cuban bread that is then pressed on a plancha until the buttered exterior is crispy and golden brown.

Because of ease, most sandwich shops use locally sourced French bread, but to be truly authentic, a Cubano should use homemade Cuban bread. Traditional Cuban bread, pan Cubano, is prepared in much of the same way as French bread, featuring only flour, water, and lard.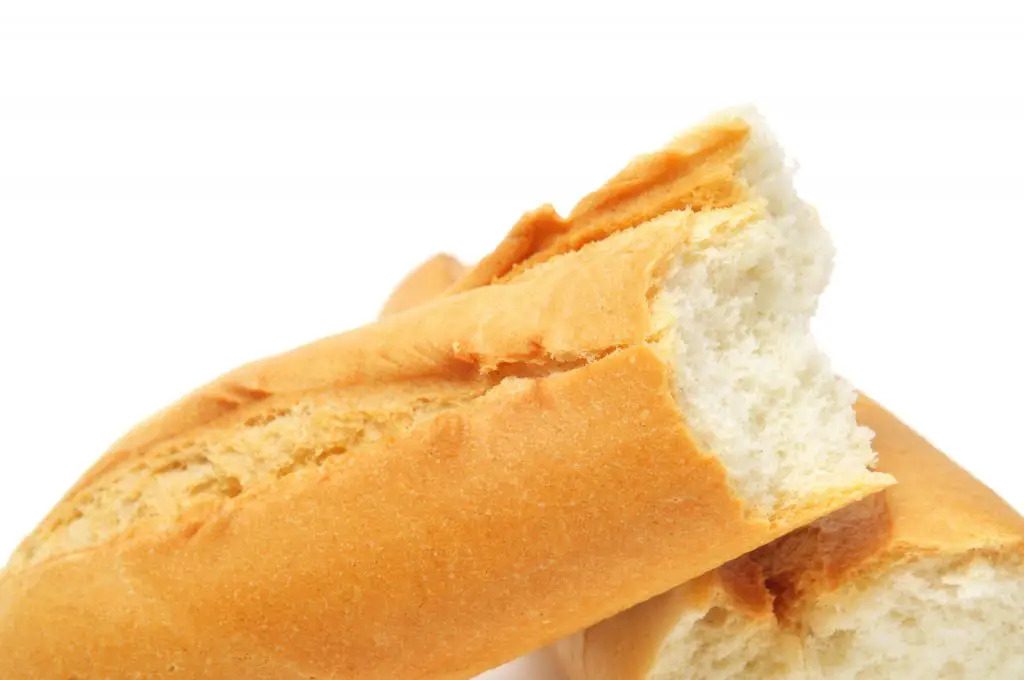 Over the years, thousands of Cubans have made their way to Chicago, and, most of them ended up in a
single community located around Logan Square. During the 70s, more than 40,000 Cubans called the area home. Today, if you want to taste traditional Cuban cuisine that is prepared using authentic recipes and traditions that date back centuries, then the only place to go is the Logan Square community.
Located along East Congress Parkway, Cafecito is a popular Cuban restaurant that is known for its Cubano. The Cafecito Cubano features nothing less than the finest cuts of pork shoulder, that are marinated in mojo for 24 hours before roasting. The pork is then slow-roasted over a six-hour period until the outside layer is crisp, and the fat begins to marble throughout. Then, using the finest cuts of Virginia ham, Cafecito layers the pork and ham with dill pickles, Swiss cheese, and traditional yellow mustard. All of this is then smashed together using a Plancha (flat grill) until the French bread is toasted to a golden brown and the cheese has melted thoroughly.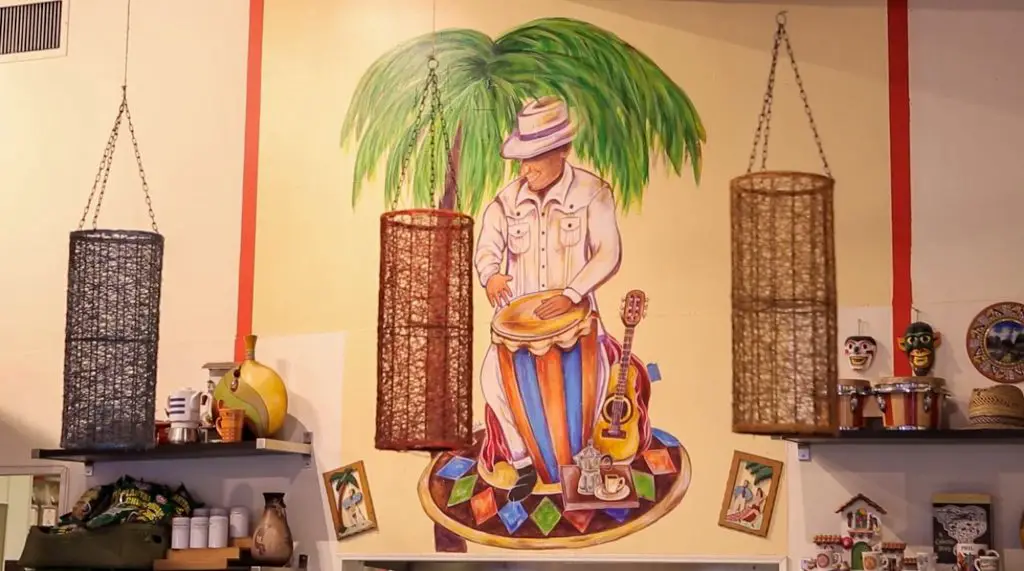 Introduce yourself to the sounds and traditional aromas of Latin America as you sit back and enjoy the
flavors of authentic Cuban cuisine. Cafecito uses nothing less than all-natural, fresh ingredients in every
single meal they prepare. All of the marinades use to produce these traditional meals, are made from scratch, in-house. Whether you are looking for a place to take a date, hold a business meeting, or even get together with some friends, Cafecito provides you with an atmosphere that is like no other pictured above.
Cafecito has four locations, the original which is located along Congress Parkway.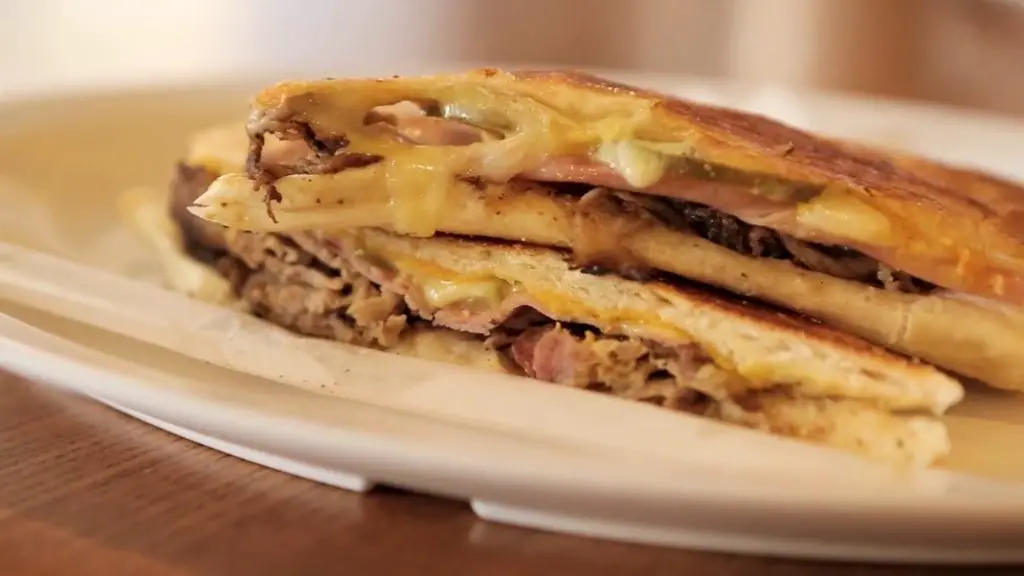 South Loop
Address (1): 26 E. Congress Pkwy.
Phone: (312) 922-2233
Loop
Address (2): 7 N. Wells St.
Phone:312-263-4750
Goldcoast
Address (3): 215 E. Chestnut Phone:312-643-2242
Lincoln Park
Address (4): 411 W. Fullerton Pkwy Phone:773-857-1509
One of the most popular destinations for traditional Cuban cuisine is Bia's Cafeteria Marianao. Nestled along North Milwaukee Avenue and Addison Street you will find Bia's Cafeteria Marianao. Like many of the locations in the Logan Square community, the Cafe is a tiny, and sometimes overcrowded cubbyhole where Cuban ex-pats meet up early in the morning to drink coffee and talk about their favorite baseball teams. Known for their Cubano, many people who make their way to Bia's Cafeteria Marianao order this delicious sandwich pictured below. Featuring tender roast pork and ham along with Swiss cheese, mustard, and pickles, the scrumptious sandwich is layered between two butter kissed loaves of pressed bread.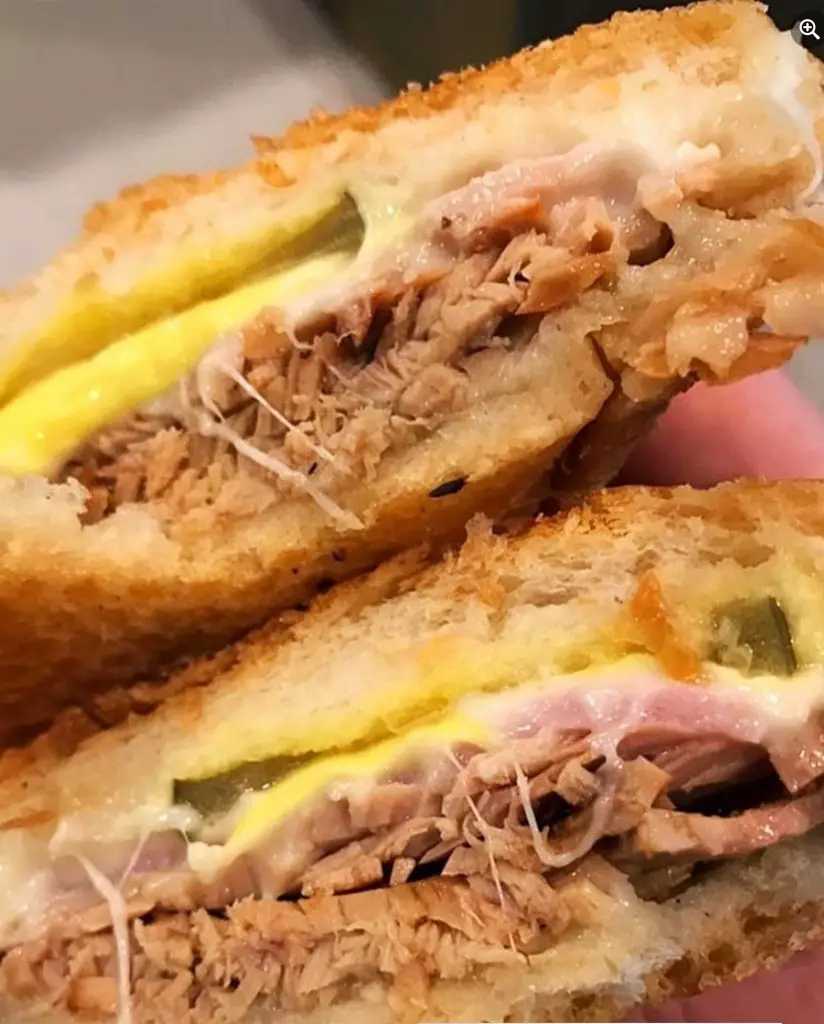 Bia's Cafeteria Marianao has been one of the most popular destinations in Chicago for several generations. When Manuel Basilio "Bia" Santiago first opened the sandwich shop, the sandwiches were prepared in the basement of his nearby home, by Marcos Santiago, his grandson. Although a lot has changed over the years, the one thing that stayed the same was the way that their Cubanos are created. Today, Marcos Santiago still operates the sandwich shack, just like his father and grandfather before him.
Bia's Cafeteria Marianao
Address: 4323 W. Addison St.
Phone: (773) 993-0178
At Señor Pan, they take their Cubano sandwiches seriously. Every sandwich starts the day before it's ever prepared, as the pork leg is soaked, and marinated in mojo sauce for 24 hours. Then, after ensuring that the pork is ready, it is then roasted for more than six hours, until it reaches golden perfection. Unlike other Cuban restaurants in the Chicago area, Señor Pan uses a mix of both smoked, as well as pit ham in every Cubano. This secret mix of flavors is what gives Señor Pan an advantage over the competition. This combination of tender meat is then assembled with dill pickles, cheese as well as traditional yellow mustard. Everything is then sandwiched together using a homemade Cuban bread before being pressed in a Plancha until the cheese is thoroughly melted.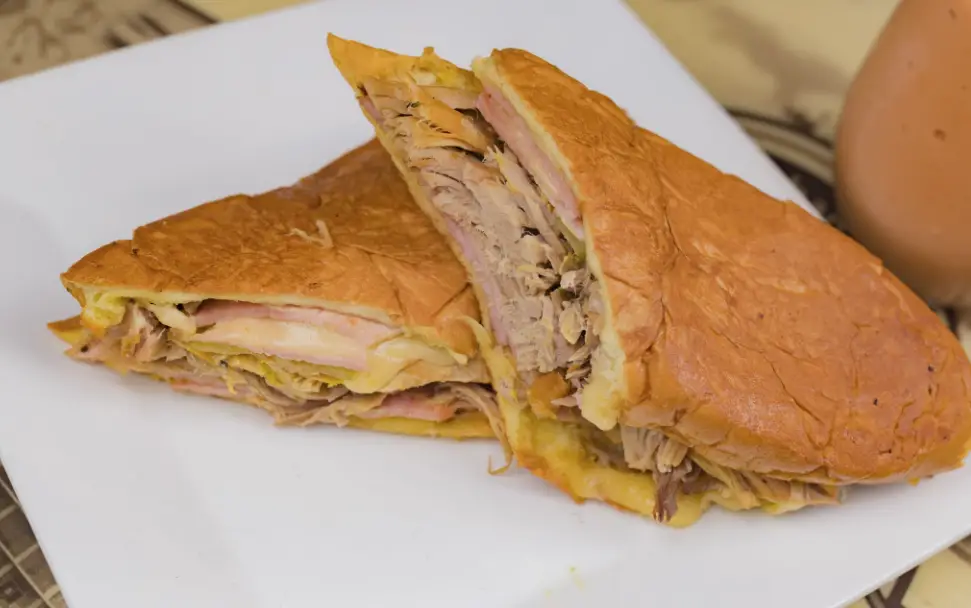 Since 2007, Señor Pan, has been providing Chicago with some of the finest Cuban sandwiches and other popular dishes. The food that is prepared every day, features the freshest ingredients and is made using family recipes and time-honored traditions. When choosing the name of the restaurant, the owners opted to use a common saying in Cuba, which simply means, "good sandwich". Señor Pan pays homage to the country, people, and traditions of Cuba with every meal they serve.
Señor Pan has two locations, one on West Fullerton Avenue, and the other on West Diversey Ave.
Address (1): 4612 W. Fullerton Ave.
Phone: (773) 227-1020
Address (2): 5059 West Diversey Ave.
Phone: (773) 345-3496
Everyone knows that if you are looking for traditional, authentic Cuban food, then you have to make your
way to Logan Square. On most days, it is not uncommon to see Caja China boxes being used to roast pigs in front of many of the most popular locations. One of those top stops is the 90 Miles Cafe, where the tender pork legs are marinated for a day in mojo before slowly roasting it to perfection. And of course, the most popular dish is the Cubano (pictured below) which is a mix of roasted pork, ham, Swiss cheese, and pickles, smothered with yellow mustard before being pressed together.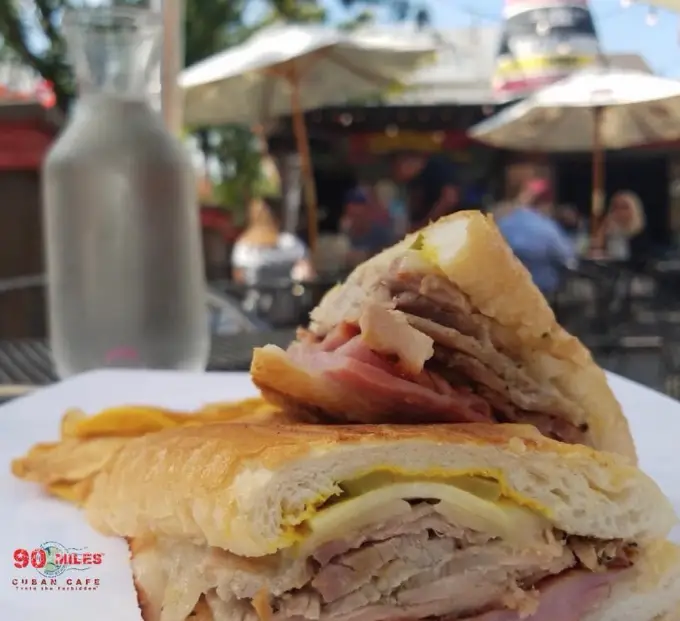 The name of the restaurant, 90 Miles Cafe, pays homage to the harrowing journey that the Gonzalez family faced as they boarded a shrimp boat in Cuba on June 13, 1980. They spent 15 hours at sea before finally landing on the white sandy beaches of Key West. For them, that 90-mile journey represented the beginning of what the American dream meant to them. For decades now, the Gonzalez family has been bringing authentic cuisine to the Cuban community in Chicago. Their hopes and dreams are put into every single delicious morsel that they prepare from scratch.

The 90 Miles Cafe has two locations in Chicago, one on West Armitage Street and the other one on North Clybourn Avenue.
Address (1): 2540 W. Armitage St.
Phone 773-227-2822
Address (2): 3101 N. Clybourn Ave
Phone 773-227-2822
While most restaurants in Chicago have humongous kitchens in order to repair some of the finest cuisines in the country, most Cuban spots do not. The El Cubanito, which is located on North Pulaski, has a kitchen that is the size of most people's bedroom closets. Yet despite the size of that kitchen, they are able to pull off one of the finest Cubanos in all of Chicago. Unlike most other Cuban restaurants, the El Cubanito does not cook its own pork leg, but rather sources it locally and combines it with their own in-house smoked ham. Add in some Swiss cheese, dill pickles, and traditional yellow mustard, and you still end up with an amazing Cubano sandwich pressed between two buttered and toasted loaves of French bread.
Ever since the El Cubanito opened its doors in 2007, the Laritza and Alberto Ramos, have been serving more than 300 Cubano sandwiches every single day. It has become such a popular hotspot, that it can be difficult to get your hands on a delicious sandwich during the lunch rush. Nevertheless, the taste of their authentic cuisine not only keeps people coming back time and time again but also entices them to stand in line regardless of how long it takes them to order.
El Cubanito can be found on North Pulaski.
Address: 2555 N. Pulaski Rd.
Phone: 773-235-2555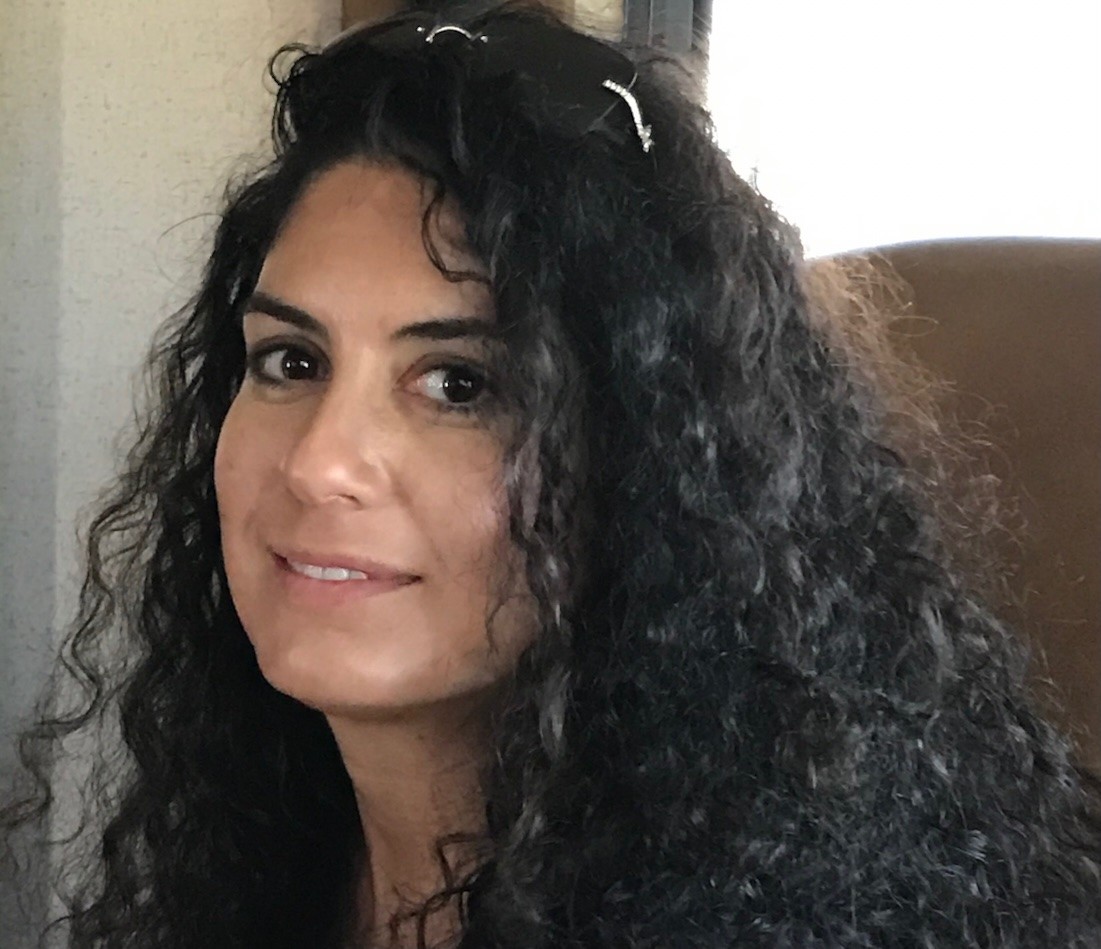 Noelle fell in love with Cuban food at first bite.  She has been cooking, learning and crafting Cuban food for over 25 years. She was taught by her Cuban husband's mami and abuela.  They taught her everything using the "by eye" method.  She took those "by eye" recipes and turned them into measured recipes.  This website is where Noelle shares her love of Cuban food with the world.