Without a question, the Cubano sandwich is a perfect example of what a ham and cheese sandwich should be. Every sandwich starts with nothing less than the finest cuts of pork (lechon), that are marinated for no less than 24 hours in mojo sauce before spending a day in a slow roaster. Once fully cooked, the pork literally shreds and can be easily layered with slices of Swiss cheese, smoked ham, and pickles. To make a truly traditional Cubano, you must use the original yellow mustard, not the spicy kind. All of this is then combined in soft bread that is then grilled using a sandwich press (plancha). If you love the taste of gooey cheese, then you can consume the sandwich as soon it comes out of the sandwich press. Otherwise, you can simply wrap it in some wax paper and take it with you wherever you go.
The Cubanidad 1885 was established back in 2019 by Chef Dennis Martinez Miranda. Chef Dennis got his start in cooking when he was still just a child in Cuba. He was always helping his mother in the kitchen as she cooked meals for the entire family. When he was only 17 years old, Dennis joined the Naval Academy in Cuba and had plans to later join the Navy. But everything changed when his family moved to Venezuela to start anew. It was there in Venezuela, that he joined a culinary arts Academy and started to follow his lifelong passion for cooking.
Eventually, chef Dennis moved to the United States in 2013 and decided to advance his culinary skills at the famous Le Cordon Bleu Institute. Throughout that time, he continued to work in various restaurants throughout Miami in order to fine-tune his cooking skills. He picked up experience with Japanese, Peruvian, Mexican, as well as American-style cuisines. All of those experiences opened his mind and led him to establish his very own Cuban restaurant.
Chef Dennis eventually moved to Las Vegas, where he opened up his very own restaurant, the Cubanidad 1885. The humongous, nearly 3000 square-foot restaurant is the perfect destination for anyone who is looking for a place to sit down with the family to eat while in Sin City. When so many restaurants in Las Vegas feature buffet-style offerings, the Cubanidad 1885 provides an expansive menu with a wide variety of traditional Cuban dishes.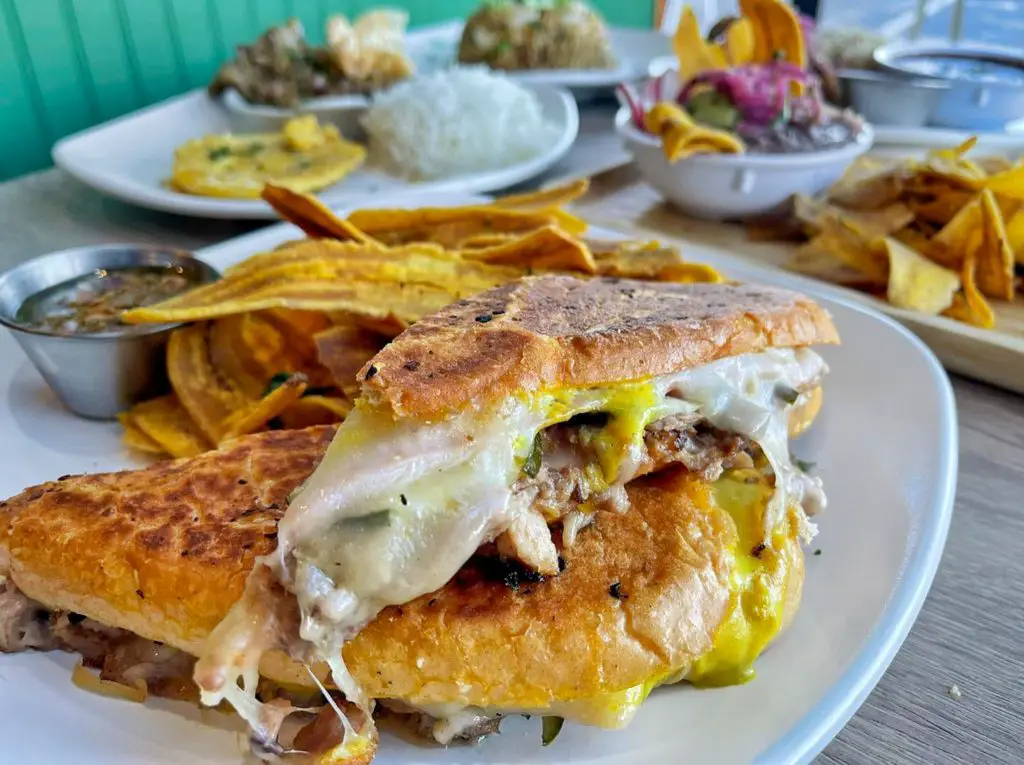 One of the most popular dishes at the Cubanidad 1885, is the Cubano sandwich pictured above. This delectable delight features tender, slow-roasted pork, sliced ham, pickles, and Swiss cheese, perfectly grilled inside sandwich press (plancha). You will enjoy every tantalizing bite of the Cubano, which comes with a side of plantain chips. So, if you are looking for the ultimate sandwich in Las Vegas, then you need to head down to Fort Apache Road where you will find the very popular Cubanidad 1885.
Address: 3585 S Fort Apache Rd #203
Address: 10575 S Eastern Ave #100
Phone: 702-846-5312
While there are plenty of excellent Cuban restaurants to choose from in Las Vegas, the Cuba Café Restaurant is one of the more popular sit-down restaurants in the heart of Sin City. Both inside and out, when you sit down at a table, you will feel as if you have just sat down at a roadside café in Havana.
The Cuba Café Restaurant uses only authentic recipes to prepare their many fine dishes. All of the ingredients are fresh and where possible, locally sourced. They only use the highest quality ingredients to ensure that the true flavor of the Cuban cuisine can be tasted in every single bite.
It is the perfect destination for anyone who wants and up with friends or family, and enjoy a hearty meal. All of their main dishes come with your choice of side dishes like mashed potatoes, morrows, rice and beans, French fries, or even cristianos. You will find something for everyone on the menu, including the very popular Cubano sandwich.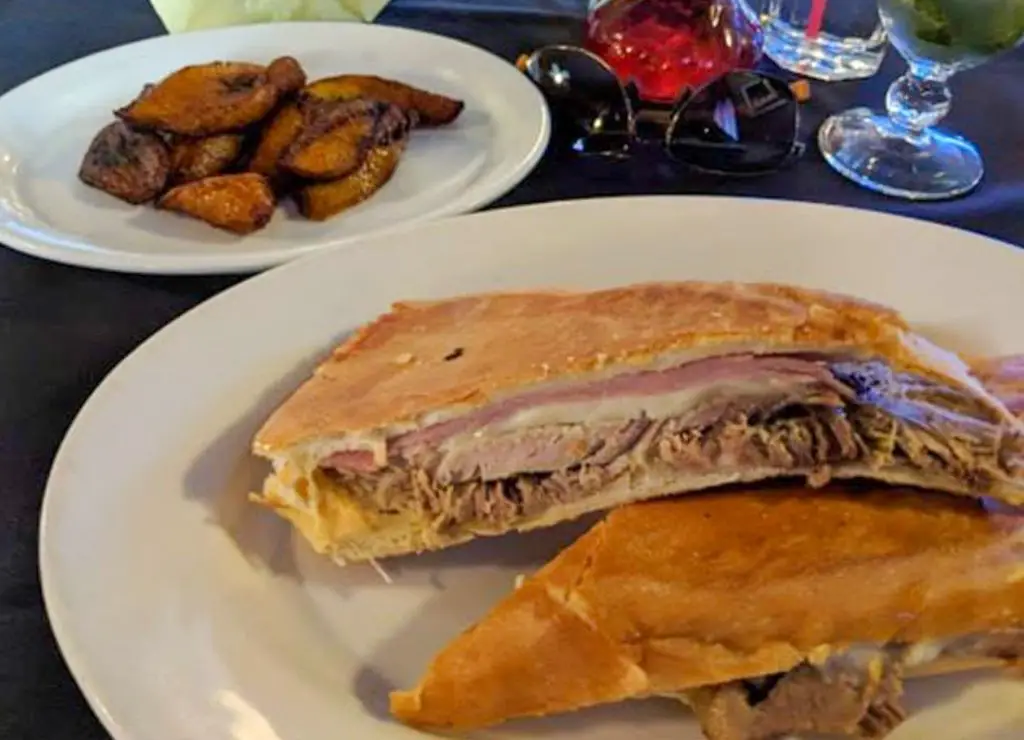 The Cubano sandwich at the Cuba Café Restaurant (pictured above) is one of the best offerings on the strip. The mojo marinated pork is always cooked to perfection and layered with sliced ham, Swiss cheese, and pickles to produce one of the finest examples of a ham and cheese sandwich.
If you are looking for some serious Havana-style action on Friday or Saturday nights, then the Cuba Café Restaurant is a perfect choice. They feature live music every Friday and Saturday night, between 7:30PM and 11:30 PM. You can meet up with friends and dance the salsa all night long while enjoying some of the finest Cuban dishes in Las Vegas. But you will only find the Cuba Café Restaurant along the Main Strip on Tropicana Avenue.
Address: 2055 E Tropicana Ave #1
Phone: 702-795-7070
The Havana Grill is one of the oldest Cuban restaurants in all of Las Vegas. For nearly 2 decades, the Perez family has been providing the residents and tourists of sin city with some of the best examples of true Cuban cuisine. Prior to starting his own restaurant in the city, he spent several years working at the Florida Café. There, he spent most of his time washing dishes and observing how the business was run. Eventually, he decided it was time to leave the Florida Café, and venture out on his own. His first restaurant was none other than the Havana Grill. Later on, he would also open the Havana Express which can be found on Tropicana Avenue.
It is the goal of the Havana Grill to provide every one of its guests with the most authentic Cuban experience possible. All along the walls of the dining room, there are countless commemorative plates that originally came from Cuba. And to ensure the authenticity of every single dish, the ingredients themselves are even shipped in from Miami fresh on a regular basis. As a result, the Havana Grill truly is one of the most authentic Cuban experiences in Las Vegas.
The restaurant has a large selection of excellent Cuban dishes to choose from, all made with recipes that date back generations. The flavors and aromas that come from the kitchen will set anybody's taste buds on fire. One of the most popular dishes on the menu is none other than the Cubano sandwich (pictured below). This sandwich which features fresh Cuban bread is filled with tender pork (Lechon), slices of ham, tantalizing Swiss cheese, pickles, and of course yellow mustard. All of that is then grilled to perfection in a sandwich press.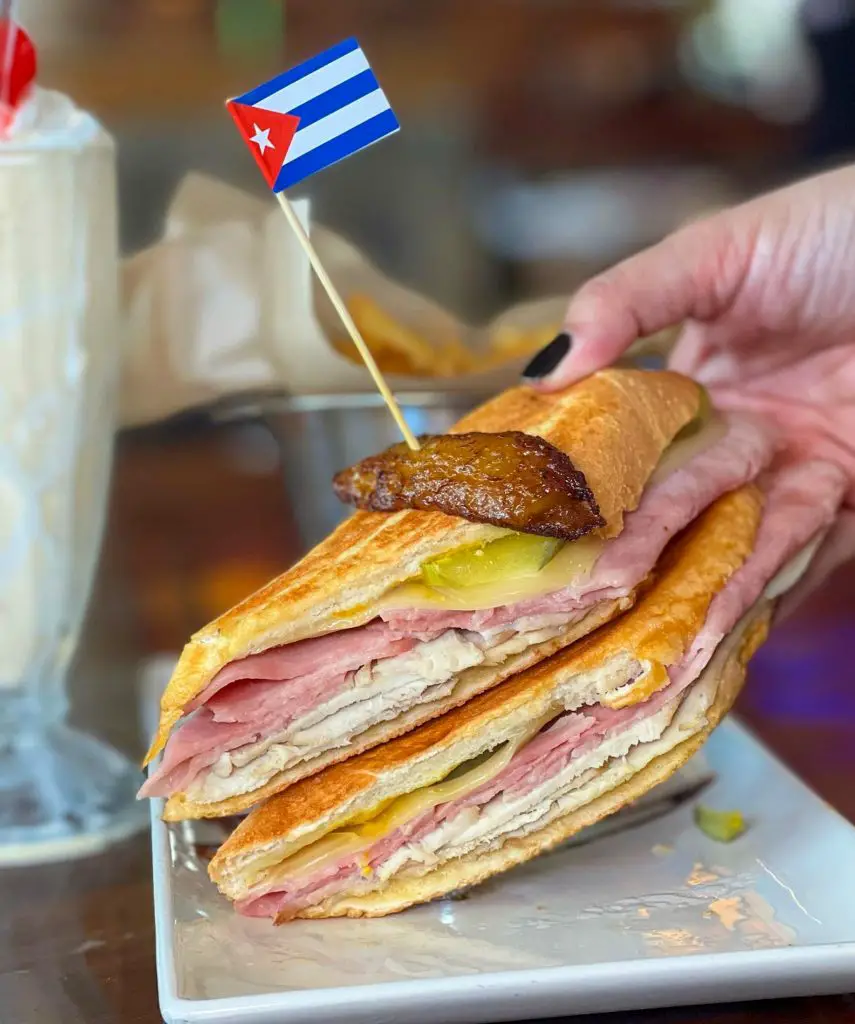 You will simply fall in love with the offerings of the Havana Grill. When you don't have time to sit down and enjoy a meal with the family, you can also stop by the Havana Express in order to take any of their popular dishes with you on the go. You'll find the Havana Grill on Eastern Avenue, while the Havana Express is situated on Tropicana Avenue.
Havana Grill Address: 8878 S Eastern Ave Suite 100
Havana Grill Phone: 702-932-9310
Havana Express Address: 2590 E Tropicana Ave
Havana Express Phone: 702-722-2918
The very popular Habanos Café is a family-owned restaurant that was founded back in 2020 by Cuban immigrants. Owned and operated by Abdel Correa, this popular destination in Las Vegas provides a fusion of Italian and Cuban cuisines. In fact, it is the only Cuban restaurant in Las Vegas where you can also find a large selection of tantalizing pizzas to choose from.
The Correa family seeks to provide some of the finest Cuban meals in all of Sin City, while still offering a wide selection of Italian as well as Cuban pizzas. Why simply settle for a plain old pepperoni pizza, when you can get a pizza with bistec or even slow-roasted pork that has been marinated in mojo sauce.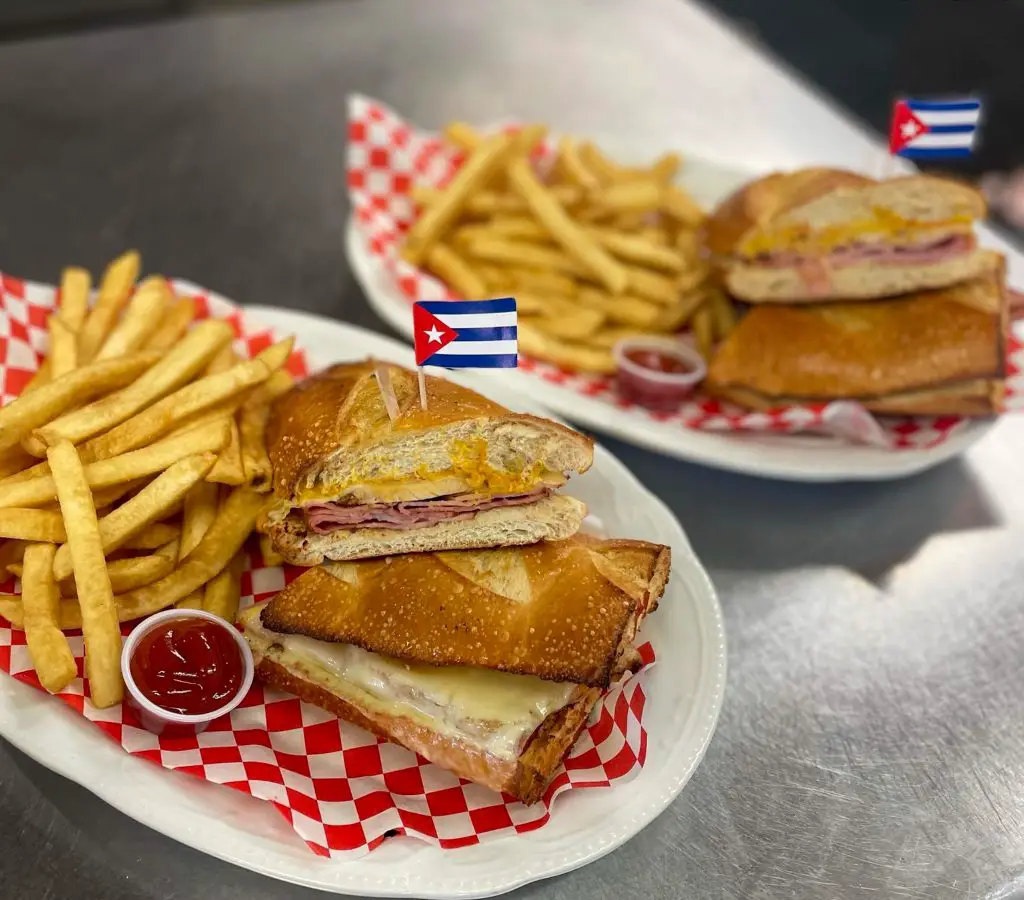 Their menu, although not as expansive as other restaurants in the city, offers a very unique set of options that are perfect for just about anyone. They have several excellent sandwiches to choose from, including the very popular Cubano sandwich, pictured above. Made from the same tender, and juicy pork that is offered on their pizzas, the Cubano sandwich incorporates Swiss cheese, ham, yellow mustard, and pickles. It is the epitome of what a true ham and cheese sandwich should be.
Located just off the strip on Tropicana Avenue, you will find that the Habanos Café provides plenty of seating for family get-togethers, while also offering takeout and delivery options for those who are in a rush.
Address: 2415 E Tropicana Ave
Phone: 702-462-2987
The El Tinajon is a very popular family-owned Cuban restaurant that first opened its doors back in 2015. The restaurant itself is named after the clay pot that is the symbol of the city that the family immigrated from. The city of Camagüey is located in the central portion of Cuba and brings a wide assortment of culinary treats, that aren't traditionally found in Havana.
For those who are looking for an excellent Cuban restaurant in Las Vegas, but want something that is a little bit different, then look no further than the El Tinajon. You'll find their menu is full of tantalizing treats like tamales, asado, as well as croquetas. You will also find that their tostones are some of the best in Sin City.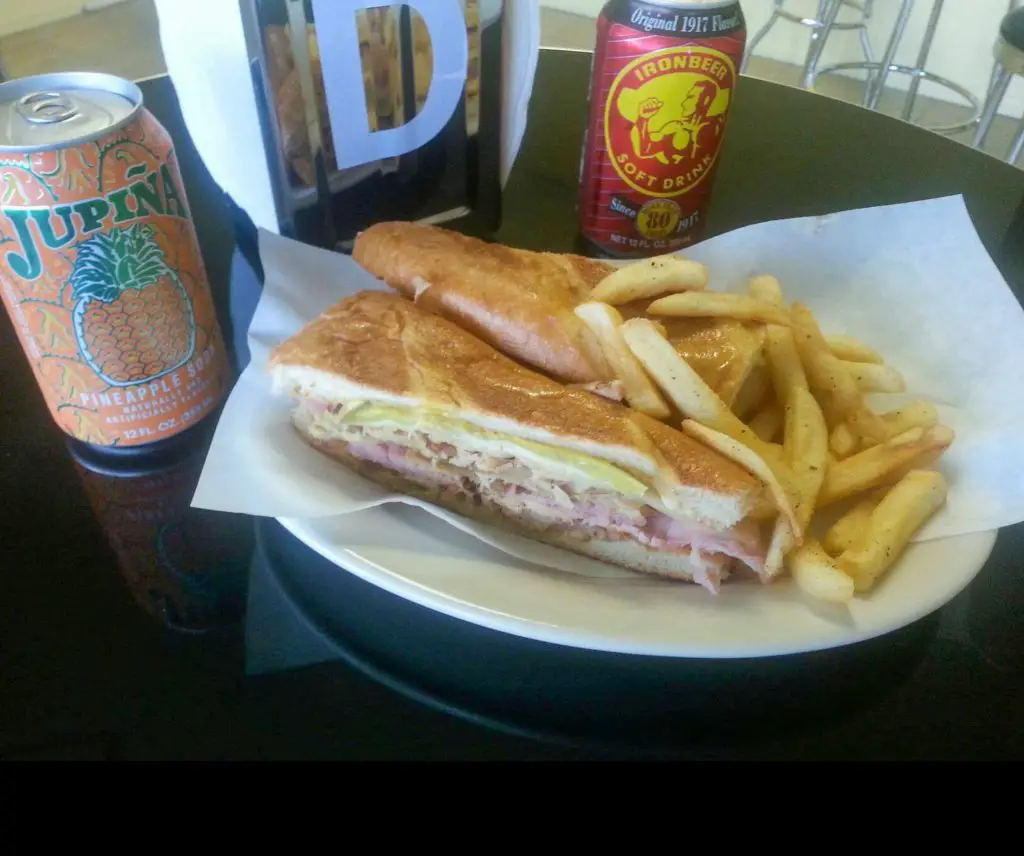 Sit down with family and friends, and enjoy a delicious cup of coffee as you talk about days gone by. Don't forget to order their Cubano sandwich, (pictured above) for that truly unique Cuban flavor that everyone is raving about. You'll find the El Tinajon located along Flamingo Road.
Address: 3762 E Flamingo Rd
Phone: 702-531-2743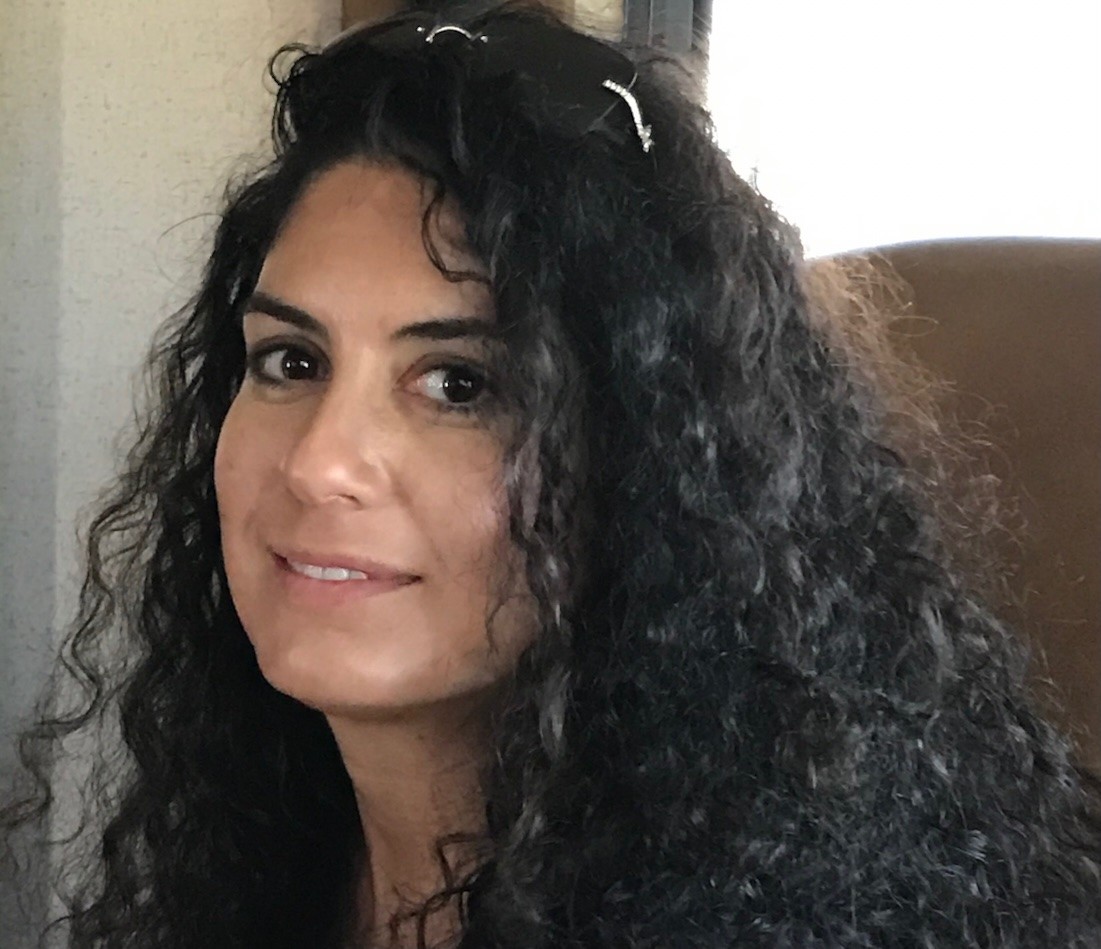 Noelle fell in love with Cuban food at first bite.  She has been cooking, learning and crafting Cuban food for over 25 years. She was taught by her Cuban husband's mami and abuela.  They taught her everything using the "by eye" method.  She took those "by eye" recipes and turned them into measured recipes.  This website is where Noelle shares her love of Cuban food with the world.