A Cubano sandwich is a pure flavor sensation that starts with meticulously marinated pork (lechon), which is then slow-roasted to perfection. Once the shoulder is falling off of the bone, it's mixed with thinly sliced ham and Swiss cheese, and a healthy serving of pickles. The Cuban bread is slathered with yellow mustard and stuffed with the pork and cheese mix before being toasted in a panini press or plancha. The resulting concoction is the epitome of what a ham and cheese sandwich should be.
If you are hankering for some Cuban food on the Lower East Side, then look no further than Mi Salsa Kitchen. Although not the fanciest restaurant in Manhattan, the Mi Salsa Kitchen has a unique vintage style with truly authentic cuisine. So, if you are looking for great Cubanos in New York, the Mi Salsa Kitchen offers one of the best. They put extra emphasis on ensuring that the pork (lechon) is the tenderest in town and has the most flavorful taste. Each Cubano sandwich is then improved with their own in-house sauces like chimichurri or criollo.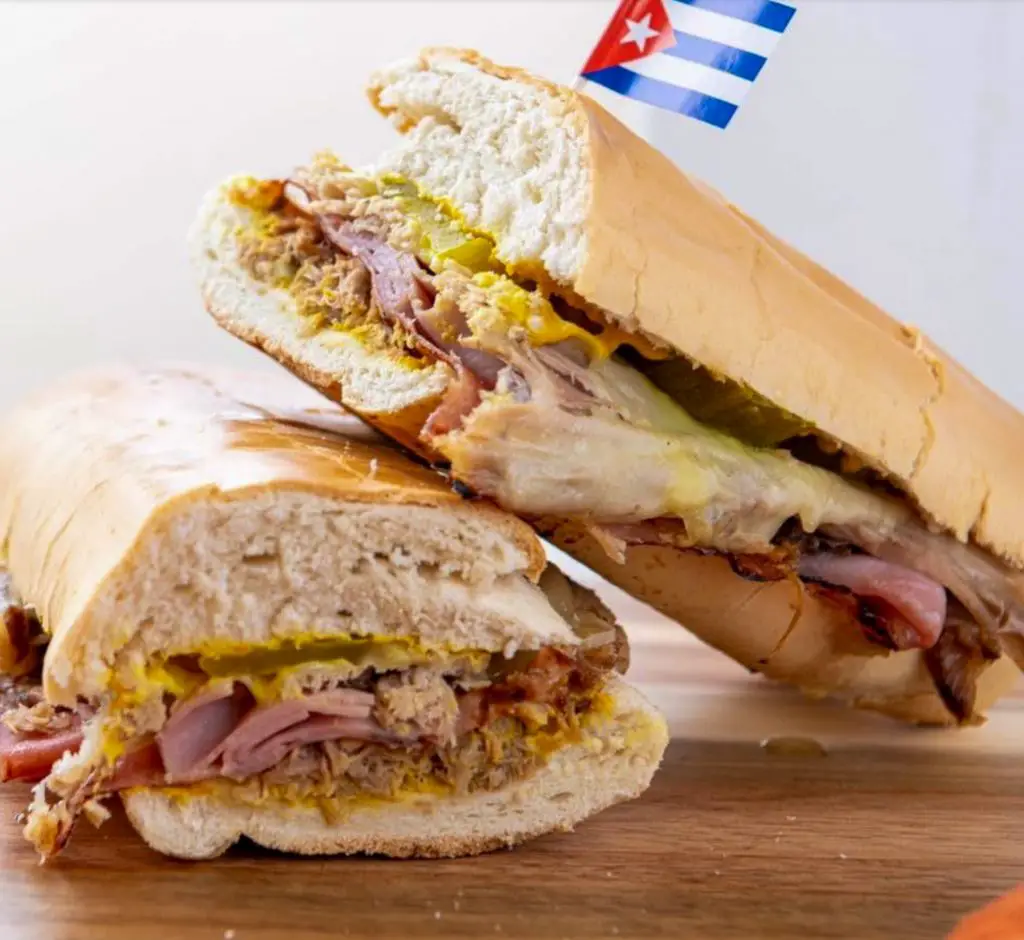 Despite its smaller size, there is always live music playing at the Mi Salsa Kitchen throughout the week. Featuring some of the top Cuban artists in New York City, it's not uncommon to see the tables being moved aside in order to create a dance floor for the flash mob. The kitchen only posts the band the day of, so make sure to check out their Facebook page on a regular basis. If you want to try their amazing Cuban sandwich, then you'll need to head on down to Allen Street.
Address: 205 Allen St
Phone: 646-649-4929
Perfectly situated near Edward Tyler Nahem Fine Arts, Tina's Cuban Cuisine is the perfect destination to refuel your soul and stomach after a long night on the town. They offer a wide selection of excellent Cuban dishes, and their Cubano sandwiches are to die for. But you will also find tostones, beans and rice, and a wide assortment of drinks to tantalize your taste buds.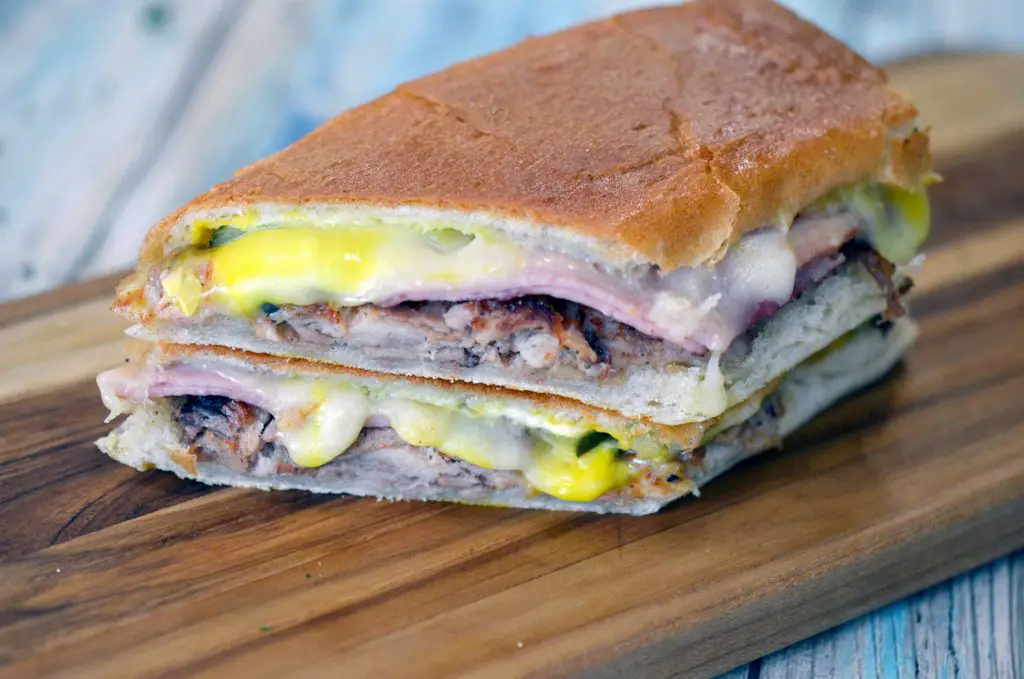 Tina's Cuban has become so popular that they have expanded, opening up two additional locations throughout New York City. Because of this, you're bound to find a location that is near you. Since Tina's specializes in take-out, they are perfect for anyone who is looking to eat in a hurry. The creative staff makes the service enjoyable, and the quiet ambiance of the restaurant will leave you feeling completely relaxed.
So, after a long night with friends, stop by any one of the three Tina's Cuban restaurants located in and around New York City, for a mouthwatering Cubano sandwich. The large portions will fill you up, and help hold you over until the sun rises. You'll find Tina's Cuban on Madison Avenue, 56th Street, and 3rd Avenue.
Address (1): 179 Madison Ave
Phone (1): 212-679-3500
Address (2): 23 W 56th St
Phone (2): 212-315-4313
Address (3): 940 3rd Ave
Phone (3): 646-649-3663
When it comes to the best mojitos in New York, look no further than Amor Cubano. This friendly little restaurant provides one of the most authentic Cuban experiences in the city that never sleeps. For more than 14 years, Amor Cubano has been providing some of the finest-tasting Cuban dishes in Manhattan. Lovers of Cuban cuisine from all over New York City make their way to Amor Cubano every single week to try their amazing dishes.
The moment you step inside the restaurant, you feel as if you have been swept back in time to the golden age of Havana, during a time when Cuba was younger, sexier, and hipper. You can spend all night dancing and listening to music as you enjoy some of the finest Cuban cuisines that New York has to offer. Regardless of whether you are planning a private function, a large party, or even heading out for a night on the town with a small group of friends, Amor Cubano has enough room for you. Every year, countless people celebrate their birthdays, anniversaries, as well as corporate events at the restaurant.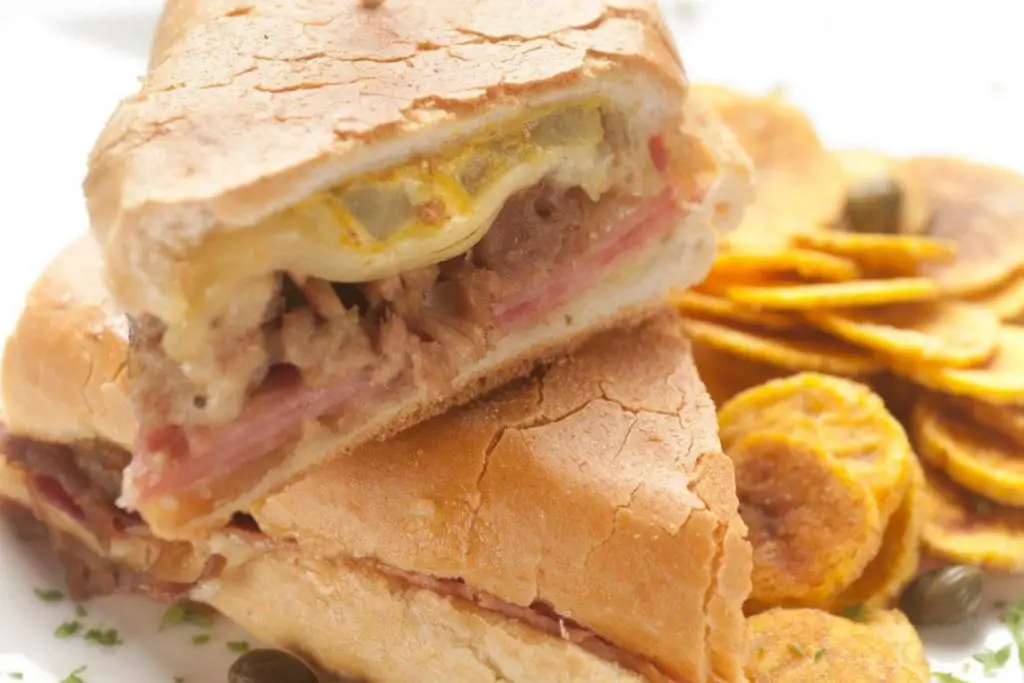 If you're looking for an amazing Cubano sandwich, then look no further than Amor Cubano. Their scrumptious sandwich is made of nothing less than the finest slow-roasted pork, ham, pickles, and yellow mustard sandwiched together in toasted Cuban bread. If you want to see what all of the fuss is about, then head on down to 3rd Avenue.
Address: 2018 3rd Ave
Phone: 212-996-1220
Sophie Luna relocated to Queens from Peru back in the 1990s. She started by simply selling food out of food carts, at various popular destinations throughout Queens. Specializing originally in Peruvian food, Sophie eventually expanded her efforts after hiring chef Eduard Mogado, a Cuban immigrant. In 1997, the Luna family worked hard to open the very first Cuban restaurant near the World Trade Center.
A lot has changed since the mid-1990s, and since opening its Greenwich Street location, Sophie's Cuban Cuisine has expanded to more than 8 locations throughout Manhattan and the Brooklyn area. For more than 24 years, Sophie's has been serving some of the finest Cuban meals to the residents and visitors of the Big Apple.
Perhaps the secret to Sophie's success is their amazing Cubano sandwiches. Every single sandwich starts life as a prime cut of pork shoulder, that is marinated overnight, before being slowly roasted to a marbled perfection. The pork is then shredded and mixed together with finely sliced ham and Swiss cheese, topped off with a generous proportion of pickles, and slathered in mustard. All of these ingredients are then stuffed inside a piece of fresh Cuban bread that is toasted to a crispy, golden perfection. If you want to experience all that the restaurant has to offer, then head on over to any one of its 8 popular locations.
Address (1): 1015 6th Ave
Phone (1): 646-429-8611
Address (2): 21 W 45th St A
Phone (2): 212-302-1211
Address (3): 76 Fulton St
Phone (3): 212-608-6769
Address (4): 947 8th Ave
Phone (4): 212-956-5719
Address (5): 369 Lexington Ave
Phone (5): 212-922-3576
Address (6): 401 E 68th St
Phone (6): 212-439-1814
Address (7): 593 1st Ave.
Phone (7): 212-260-8884
Address (8): 27 Smith St
Phone (8): 718-243-0911
If you are looking for a truly friendly and captivating Cuban restaurant, then look no further than Guantanamera. They are known for offering some amazing mojitos, as well as regular live music. Named after a classic Cuban love song, the restaurant is designed after old Havana. You'll find that the décor features finely detailed exposed brick, rattan ceiling fans, and of course, candle-lit tables. Whether you are looking for a place to get together with friends or family or you want a truly romantic evening with someone special, you can count on Guantanamera to deliver just that.
Every meal served at Guantanamera is homemade, using nothing less than the freshest ingredients, and traditional Cuban recipes. When coupled with the amazing service, and warm atmosphere, you are drawn into an amazing experience. Sit back, and listen to the rhythm of Cuban beats as you enjoy a glass of imported wines, rums, and liquors, and talk about days gone by with close family and friends.
If you stop by Guantanamera during the afternoon, then don't forget to try out their amazing Cubano sandwich. There is a certain art form to creating the perfect Cubano sandwich, regardless of whether you are trying to re-create the Miami style or the Tampa style. They all start out with slow-roasted pork shoulder, and thinly sliced ham. This is then mixed together would pickles and Swiss cheese before being slathered with yellow mustard. The difference between the two, is, of course, salami. So if you are hungry for an amazing Cubano sandwich, then you'll find that Guantanamera has a location on both 8th Avenue as well as Queens Boulevard.
Address (1): 939 8th Ave
Phone (1): 212-262-5354
Address (2): 110-80 Queens Blvd
Phone (2): 718-575-5755
For anyone who is ever visited Café Cordadito for the first time, you will feel as if the restaurant is a transcending pathway that takes you all the way to old Havana. The beautiful custom dark wood bar, and glistening golden walls, provide the restaurant with a level of style and class that is simply amazing. The atmosphere is reminiscent of Castro's Cuba when restaurants opened up in the living rooms of private residences and the sounds of the Buena Vista Social Club emanated through the air. The moment you step foot into the Café Cordadito, it is as if you joined a party that never stops.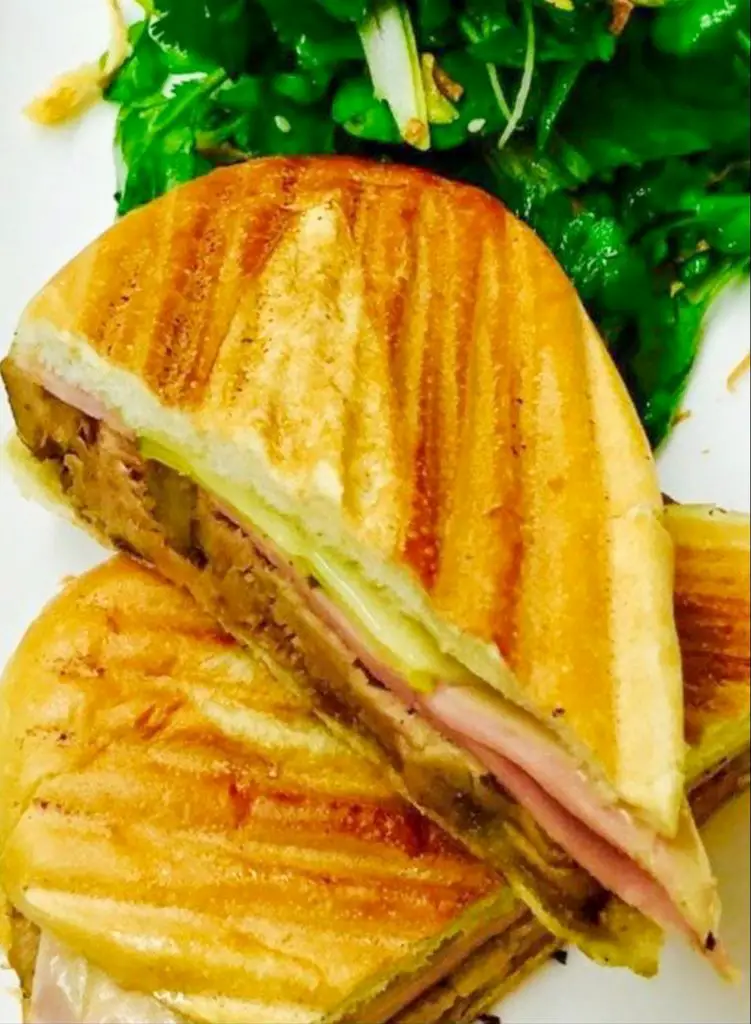 You will find that their traditional Cuban cuisine is some of the finest in all of New York. Some even say that it is better than what you will find in Havana itself. Start the evening off right with pineapple, avocado, red onion, and queso salad, topped off with some sweet homemade mango vinaigrette. From there, enjoy a traditional Cubano sandwich that is stuffed with nothing less than the tenderest shreds of pork shoulder, thinly sliced ham, pickles, Swiss cheese, and yellow mustard.
Whether you're looking for a place to hang out with friends, and family, or even go out on a date, then you need to make your way over to 3rd Street, where you will find the only Café Cordadito location in New York.
Address: 210 E 3rd St
Phone: 212-614-3080
It was back in 1963 when Victor Del Corral opened Victor's Café with the help of his lovely wife Eloina. As an immigrant born and raised in Cuba, Victor spent years working tirelessly, as he saved up his money to start his very own restaurant in New York. For 9 years, Victor and his wife operated the restaurant at its original location on 71st Street. In 1972, Victor's Café was taken over by his only daughter, Sonia, and in 1980, they eventually moved from the 71st Street location to 52nd Street, where they have stayed ever since
Sonia continued to operate Victor's Café, making slight improvements over the years. As the menu adapted to the contrast of the different flavors of traditional Cuban dishes and new-age tastes, the restaurant continued to flourish. And, in 2011, Monica, took over the restaurant for her mother, making her the 3rd generation to operate this iconic Cuban hotspot.
Today, Victor's Café is built on the premise of the evolution of Cuban cuisine, as it would be had politics not affected the growth of Cuba. With the help of talented chefs, the restaurant has developed a wide range of authentic dishes, as well as several new creations that are prepared using nothing less than the finest ingredients imaginable.
Yet, despite all of the changes that have taken place at Victor's Café over the years, their Cubano sandwich is still made the same way it was in the 60s. After all, it's impossible to improve on perfection. So if you are looking for a delectable Cubano sandwich, then make your way down to 52nd Avenue to find out what all the fuss is about.
Address: 236 W 52nd St
Phone: 212-586-7714
If you are looking for a truly amazing and traditional Cuban experience, then look no further than Havana NY. Established back in 1991, Havana NY has been serving the Cuban community with the finest cuisine imaginable. They have been rated as one of the best Cuban restaurants in the entire city, thanks to their friendly and warm service.
Whether you are looking for a place to get together at nighttime, or even meet up with some friends during the afternoon, you are bound to find something that is perfect for everyone. During the daytime, sit back and enjoy a savory lunch, as you sip from any number of popular beers, wines, and mojitos. But, don't forget to grab one of their famous Cubano sandwiches. Each sandwich is made from scratch, using nothing less than the freshest ingredients available. The slow-roasted pork shoulder is marinated for hours on end in a homemade mojo sauce and mixed with the finest sliced ham available locally.
If you want to truly experience everything that Havana NY has to offer, then head on over to 38th Street.
Address: 58 W 38th St
Phone: 212-944-0990
When it comes to a truly authentic Cuban restaurant in New York City, look no further than Havana Central. Their traditional Cuban cuisine is perfect for anyone looking for a little more flavor in their diet. Regardless of whether you want to eat in, dine out, or even have your meal delivered, Havana Central ensures that your experience is nothing less than first-class.
There are 3 locations to choose from in and around the New York area, including Manhattan, Long Island, as well as Edison, New Jersey. As a result, no matter where you are, there is a convenient location nearby.
Havana Central features an all-day menu, which allows you to try out all of their favorite Cuban dishes regardless of the time of day. And while their menu is quite diverse, the number one choice of any patron is their classic Cubano sandwich. Each Cubano is painstakingly prepared to perfection, leaving your mouth watering with every single bite.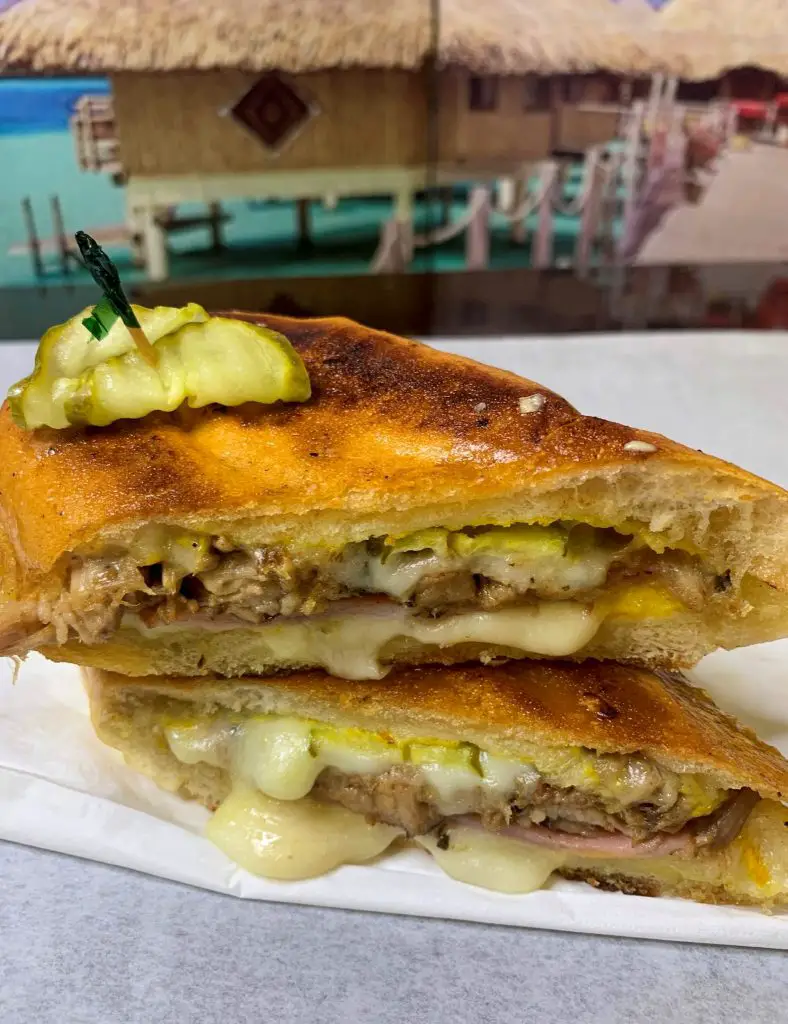 The restaurant is also perfect for parties and other types of group events. There are several private dining rooms spread out between their 3 locations, that are capable of handling more than 100 people at a time. So, if you want to have an amazing get-together in Times Square while listening to live Latin music, then Havana Central has you covered.
Address (1): 151 W 46th St
Phone (1): 212-398-7440
Address (2): 630 Old Country Road
Phone (2): 516-739-7900
Address (3): 55 Parsonage Rd
Phone (3): 732-906-5708
As one of the most affordable Cuban restaurants in New York City, the Coppelia has quickly grown in popularity. When other Latin-themed restaurants feature menus well above $50, most of the items on Coppelia's fall well below $10. It's possible to enjoy a very fulfilling Cuban dinner for less than $20 per person.
Regardless of the time of day you find yourself hankering for a Cubano sandwich, you are guaranteed to find Coppelia open. In a city that practically never sleeps, this restaurant stays open 24 hours a day. Their Cubano sandwich is perfectly proportioned with tantalizing roast pork, Swiss cheese, thinly sliced ham, pickles, and mustard. All of these fresh ingredients are carefully blended together and stuffed in some fresh Cuban bread before being toasted to a golden perfection.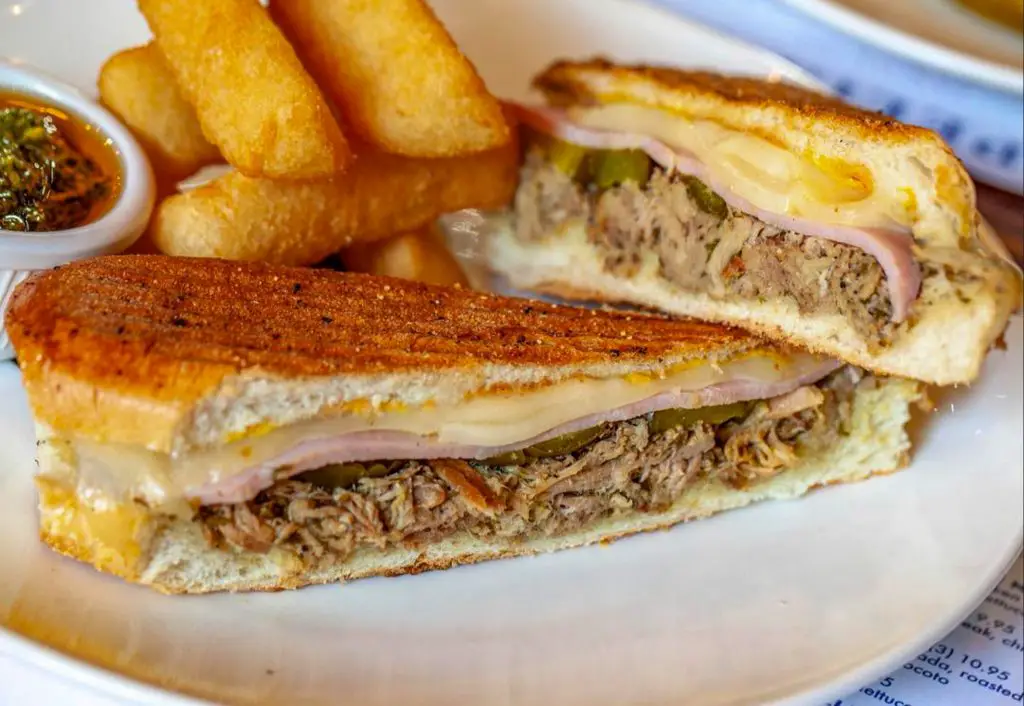 But, Coppelia has a whole lot more on its menu than just the Cubano sandwich. Why not try their huevos rancheros, which are always available things to their all-day breakfast menu? Their nachos are perfect if you are meeting up with friends in the afternoon, and their empanadas are simply to die for.
So, if you're looking for the perfect location to hang out with friends, family, or even coworkers, then the Coppelia restaurant is an excellent choice.
Address: 207 W 14th St
Phone: 212-858-5001
Sharing is Fun!……Below is a Pinterest friendly photo!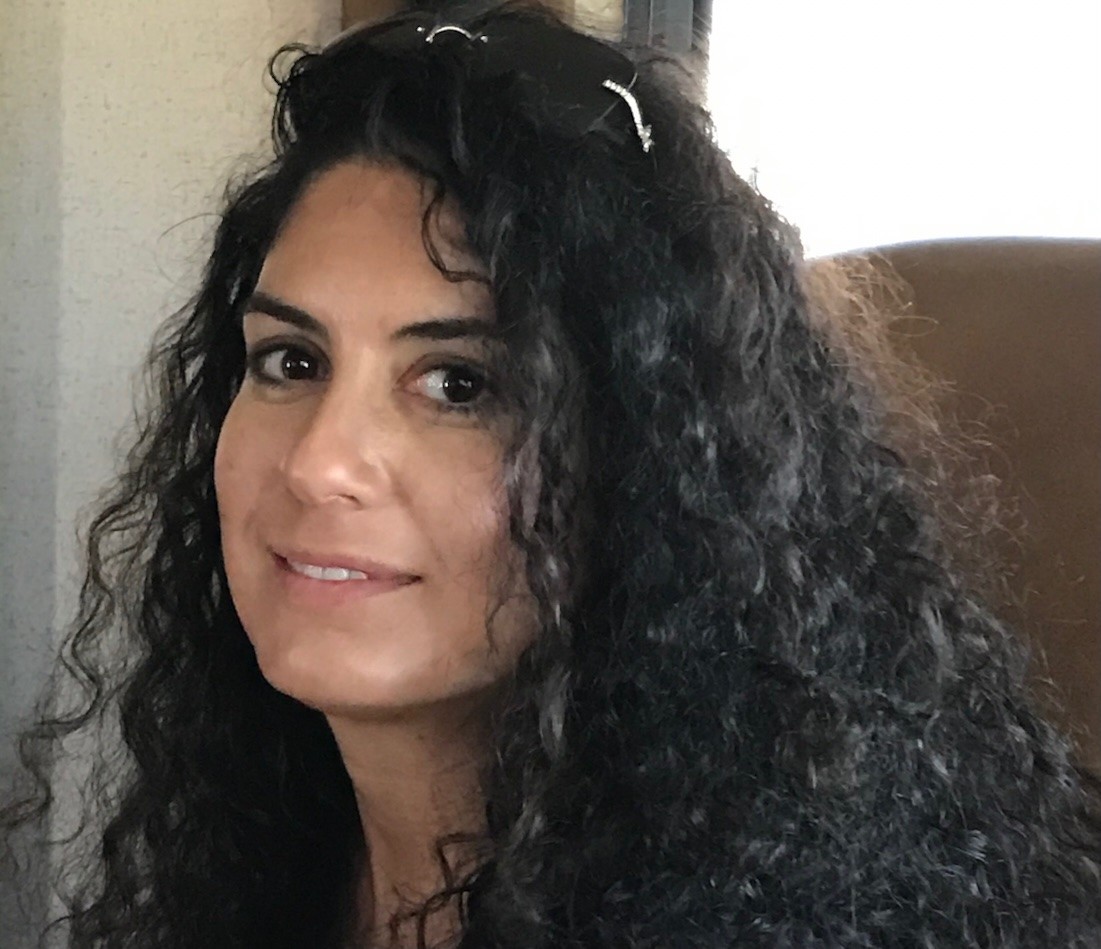 Noelle fell in love with Cuban food at first bite.  She has been cooking, learning and crafting Cuban food for over 25 years. She was taught by her Cuban husband's mami and abuela.  They taught her everything using the "by eye" method.  She took those "by eye" recipes and turned them into measured recipes.  This website is where Noelle shares her love of Cuban food with the world.