Nothing is more satisfying than a warm and savory Cuban sandwich, with its tantalizing shreds of slowly roasted pork (lechon), thinly sliced layers of the finest smoked ham, and the gooeyness of properly melted Swiss cheese packed into a crispy shell with pickles and yellow mustard. Just the thought of biting into a traditional Cuban sandwich is enough to set your taste buds ablaze. While there are many different and unique renditions of this popular sandwich, nothing beats the original, and traditional King of sandwiches. Keep reading to find out where the BEST Cuban sandwiches are in Washington D.C.
Although there are many excellent restaurants to choose from in and around the Washington DC area, no one makes a Cuban quite like Jacqueline Castro-Lopez, a Havana native and owner of the Mi Cuba Cafe. While the café offers a large selection of high-quality and authentic Cuban dishes that will satisfy just about any customer, their most popular item can be found on their sandwich menu. There, you will find their popular Cubano sandwich, which is presented the way it is supposed to be made.
The Mi Cuba Cafe Cubano sandwich is made of nothing less than the freshest ingredients. Their high-quality Cuban bread is sturdy yet crusty and is made from scratch in nearby Maryland. Each triangle-shaped sandwich is stuffed to the brim with a double layer of pork that will make you beg for more. From the mojo-marinated pork shoulder to the glazed and smoked ham, every tantalizing bite of the Mi Cuba Cafe will cause your mouth to water and leave you wanting even more.
The atmosphere of the Mi Cuba Cafe is warm and welcoming, making it the perfect destination to meet up with friends or family, or even hold your next event. You can sit back with a smile on your face and enjoy a freshly made mango shake as you rekindle old relationships and make new ones. If you want to see what the Mi Cuba Cafe is all about, then you will need to make your way over to Park Road Northwest.
Address: 1424 Park Rd NW
Phone: 202-813-3489
Since 2016, the Colada Shop has been wowing customers with vibrant colors and flavors that are truly unique to Havana. The restaurant is a very lively destination that is perfect for bringing people together and taking them away to a place where strong coffee is brewed to order, and food is made from the freshest ingredients possible. Meet up with friends or family as you enjoy a freshly brewed coffee, or even enjoy an excellent meal with some of the finest service and hospitality available in the region.
The Colada Shop is the dream creation of Daniela, who has a long history of providing some of the best-tasting Caribbean meals imaginable. In fact, when she was only 13 years old she opened her first business in the Dominican Republic, where she catered meals to friends, family, and businesses alike. Eventually, she made her way to America where she enrolled in and graduated from the Culinary Institute of America. Under the tutelage of some of the greatest chefs in the United States, she learned what it meant to create the perfect restaurant.
Today, the Colada Shop is one of the most popular Cuban restaurants in the Washington DC area. Sit down with friends or family, and enjoy a unique and welcoming experience like no other. They offer a wide variety of foods that include not just Cuban, but also other Caribbean delicacies. Their diverse staff brings their own uniqueness and individuality to every single experience.
Over the past few years, the Colada Shop has continued to grow in popularity. And today, they have five locations in and around the Washington DC area including on T St., Pearl Street, North St., Tuckerman Lane, and District Avenue. No matter where you live in Washington DC, Virginia, or Maryland, you are bound to find a Colada Shop near you.
Address (1): 1405 T St NW
Phone (1): 202-931-4947
Address (2): 10 Pearl St SW
Phone (2): 202-932-2980
Address (3): 1900 N St NW
Phone (3): 703-244-6761
Address (4): 7993 Tuckerman Lane
Phone (4): 240-332-8870
Address (5): 2920 District Ave #180
Phone (5): 703-962-3002
This uniquely designed Cuban restaurant and bar feature a unique brick walkway that takes you through a door framed by the Cuban flag into a dimly lit room where the hostess stands behind a vintage metal safe ready to seat you. As you look around the room, the textured walls remind you of a worn-torn Cuba decades ago. There, as you meander your way in and around the bar to your seats, you are swept back in time to Havana during its heyday. Sitting down at your seat and you look around and see murals of quotes, icons, monuments, and twinkling lights that remind you of a lovely night Street in old-school Havana. Sit back with a friend and enjoy your choice of 45 different popular rums from throughout the Caribbean.
Casta's Cuban Rum Bar and Cerveza Garden is a truly unique destination in the Washington DC area that is named after one of the owners, Arian Castañeda who was born in Cuba. There, his family has operated a cigar company for more than four generations. You will even find a unique smoking lounge on the property that is dedicated to traditional Cuban cigars. Having grown up in Cuba, Castañeda has a unique lens into the Cuban culture, allowing him to create a truly traditional and authentic feeling experience.
You will simply fall in love with the bar, and restaurant, as well as their amazing meals. There is a little bit of something for everyone at Casta's Cuban Rum Bar and Cerveza Garden, which makes it an excellent meeting place for family, friends, or even coworkers. You can enjoy a truly authentic Cubano sandwich, and wash it down with Cuban rums and wines as you talk about days gone by and dream about days yet to come. But, if you want to truly experience everything that Casta's Cuban Rum Bar and Cerveza Garden has to offer, then you will need to head on over to Hampshire Avenue.
Address: 1121 New Hampshire Ave NW
Phone: 202-660-1440
Whether you are looking for a place to meet up with family or friends, or even if you want an entire slow-roasted pig, the Cubasi Bistro is able to meet your every demand. Take the time to discover what Cuba truly has to offer the world by tasting any one of its numerous tantalizing authentic dishes. Every meal is crafted using nothing less than the finest ingredients, all prepared in the most traditional manner possible. If you never had the opportunity to try Cuban food, then make your first meal one to remember at the Cubasi Bistro.
While most Cuban restaurants in the Washington DC area provide plenty of seating capacity to sit back and enjoy a meal with family or friends, only one can cater an entire slow-roasted pig. When you choose to reach out to the Cubasi Bistro, you are able to order a perfectly seasoned pig, slow roasted in the traditional Spanish style. You just need to make your orders at least three days in advanced.
But, if you are looking for a truly authentic and mouth-watering Cubano sandwich, then look no further than the Cubasi Bistro. Here, each sandwich starts with a cut of prime pork shoulder that is marinated for more than 8 hours in mojo sauce. From there, the shoulder is then slow-roasted all morning long until the meat literally falls off of the bone. The shredded pork is then mixed with some of the finest cuts of sliced ham Swiss cheese and pickles. All of this is sandwiched together with a little bit of mustard on authentic Cuban bread and toasted to golden perfection in a Panini press. If you want to get the Cubasi Bistro a chance, then head on over to Bethesda Avenue.
Address: 4710 Bethesda Ave
Phone: 443-437-3297
When it comes to a truly authentic Cuban meal, look no further than the El Sapo Cuban Social Club. Owned and operated by Mendizábal, who also owns the Urban Butcher. Everything about the El Sapo Cuban Social Club takes you back to a place in time when alcohol had been outlawed throughout the United States and Cuba was the place to be.
Unlike other Cuban restaurants which were formed by Cuban immigrants, Mendizábal was not allowed in the kitchen by his grandmother. It was back in 1994 when he left Cuba aboard a handcrafted raft built of tire inner tubes and set sail for Key West. But he never made it to his destination, because he was intercepted and sent to Guantánamo Bay. Eventually, he would make his way to Pittsburgh where he worked as a dishwasher in a local restaurant. After he saved up enough money to build his own restaurant, he opened the Urban Butcher. After the success of this first restaurant, he began re-creating some of the most fabulous Cuban dishes imaginable at the El Sapo Cuban Social Club.
If you're interested in finding out more about the wonderful dishes in store for you, then you'll need to make your way over to Wayne Avenue and see the El Sapo Cuban Social Club for yourself.
Address: 8455 Wayne Ave
Phone: 301-326-1063
Adolph Mendez was born in Cuba, but his family made their way to Venezuela while he was still young. With the help of family in Spain, Italy, as well as France, he was shown every single possible aspect of authentic Cuban cuisine. Starting off as a pharmacist, through hard work and dedication, he was eventually able to save up enough money to finally pieced together his American dream.
Together with José Manwell Mendez, his cousin, the two worked together to create a truly authentic Cuban experience. Every aspect of the restaurant was a labor of love by the entire Mendez family. His nephew José found the flooring, and his wife put together all of the family photographs and hung them on the walls. Cubano's is a truly family-owned business that brings you nothing less than some of the finest Cuban cuisines in the Washington DC and Bethesda Maryland area.
Find out what all of the buzz is about when you bite into one of their scrumptious Cubano sandwiches, and send your taste buds into overdrive. But, you will only find Cubano's and Bethesda on Fidler Lane.
Address: 1201 Fidler Ln
Phone: 301-563-4020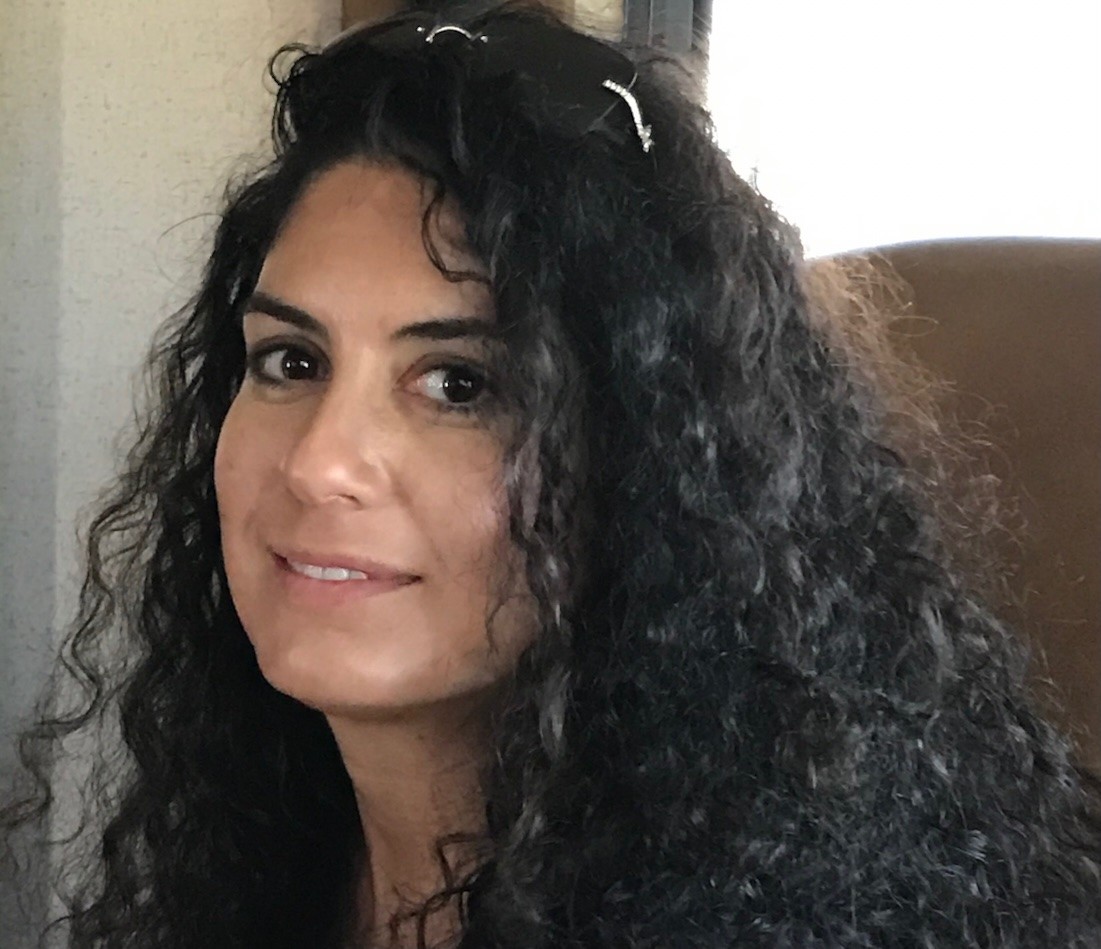 Noelle fell in love with Cuban food at first bite.  She has been cooking, learning and crafting Cuban food for over 25 years. She was taught by her Cuban husband's mami and abuela.  They taught her everything using the "by eye" method.  She took those "by eye" recipes and turned them into measured recipes.  This website is where Noelle shares her love of Cuban food with the world.