When it comes to the epitome of ham and cheese sandwiches, nothing is better than a truly original Cubano. These delicious sandwiches start their life off as marinated pork (lechon) that is slow-roasted for up to eight hours to make it as tender as possible. Once the pork is falling off of the bone, it is then combined with sliced ham, fresh pickles, yellow mustard, and Swiss cheese. All of these delicious ingredients are then mixed together to create a perfect blend that is then toasted to perfection in a Panini press (plancha). When it is all said and done, the Cubano becomes one of the most sought-after sandwiches in the world. Check out these restaurants for the best Cuban sandwiches in San Antonio.
For those living in San Antonio, there are plenty of excellent Mexican restaurants located throughout the city. But only a few of those such as the Cocina El Jibarazo, also provide tantalizing Cuban dishes. This popular authentic Puerto Rican restaurant features a wide variety of options to choose from throughout the Caribbean. Inspired by renowned chef Papote Rodriguez, this restaurant is one of many local haunts that provide San Antonio with the most authentic Latin cuisines imaginable. For those looking for a tantalizing Cuban sandwich, or any other popular Cuban dish, look no further than the Cocina El Jibarazo.
If you want to eat at their main location along Austin Highway, keep an eye out for the large barn-like picnic area, where you can enjoy a unique BBQ-like atmosphere that is perfect for just about anyone. At the same time, you can also call them up for catering, and they will bring their truck and trailer straight to you.
The entire family can enjoy a night out watching live sports, as well as listening to salsa music while enjoying an amazing meal together. Not only are the entrées served in some of the most generous proportions available locally, but they are done so at extremely affordable prices. Best of all, there is a large selection of Latino drinks to choose from, to wash it all down. You'll find that there is a little bit of something for everyone at the Cocina El Jibarazo on Austin Highway.
Address: 1790 Austin Hwy
Phone: 210-204-5908
The El Pilón Sabor Boricua, is a fairly new restaurant in the San Antonio area, having only opened up back in 2017. Like many of the other popular Latin restaurants in the city, this particular restaurant does devote most of its menu to Puerto Rican dishes. However, they also provide a wide variety of Spanish, Taino, and African dishes as well. The El Pilón Sabor Boricua is one of the few restaurants in San Antonio that also offers a wide selection of delectable Cuban dishes.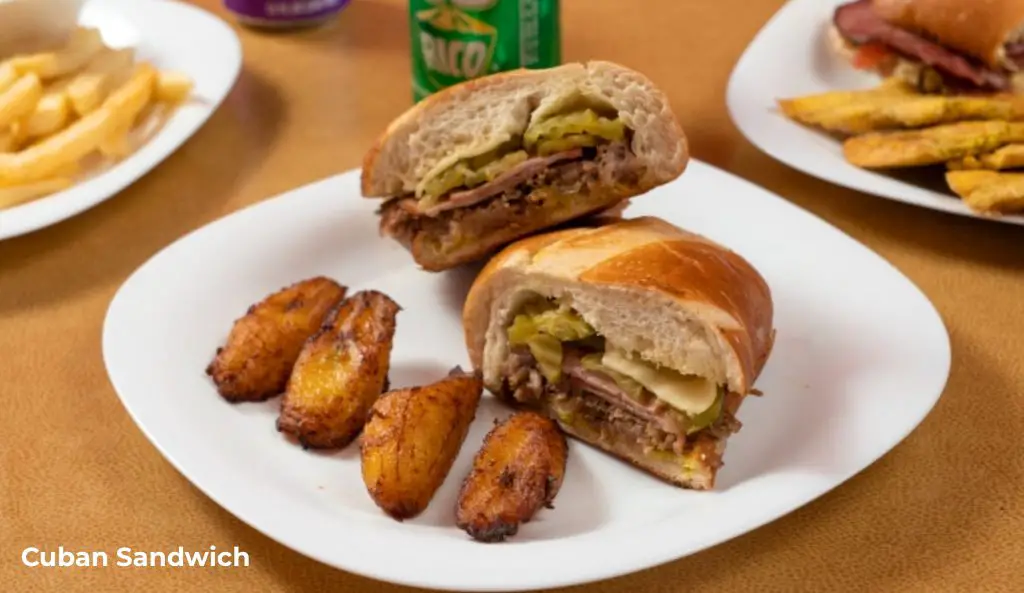 The cozy, yet casual style restaurant features a buffet-style assortment of Latin cuisine. While it is still possible to order from a menu, most people come in and choose from what is available at the buffet. You'll find a wide selection of extremely tantalizing dishes that will send your taste buds screaming for more. The truly unique atmosphere of the El Pilón Sabor Boricua makes it great for small meet-ups or even large family get-togethers. You can even rent out the entire restaurant for parties.
You will find that their highly trained staff makes every visit to the restaurant an enjoyable experience whether you are meeting friends, coworkers, or even meeting with family for dinner. The atmosphere is simply amazing and makes you feel as if you have just made your way into a roadside restaurant in Latin America. But if you are looking to enjoy a meal at the El Pilón Sabor Boricua, then you will need to make your way down to Harry Wurzbach Road.
Address: 1127 Harry Wurzbach Rd
Phone: 210-474-0578
The La Marginal is a popular Hispanic restaurant located in San Antonio that has its roots in Puerto Rico. In fact, the La Marginal is actually named after a frontage road that is located near Avenue Baldorioty de Castro, which is situated in the Miramar section of San Juan. There, you are presented with one of the most spectacular views of the Condado Lagoon and residential area. It was a popular hangout destination in Puerto Rico for adolescents and college students back in the 60s and 70s. Today, the La Marginal is a popular destination in San Antonio, that looks to live up to the popularity of the Puerto Rican destination. The restaurant offers a warm hospitality that cannot be found at other destinations throughout the city.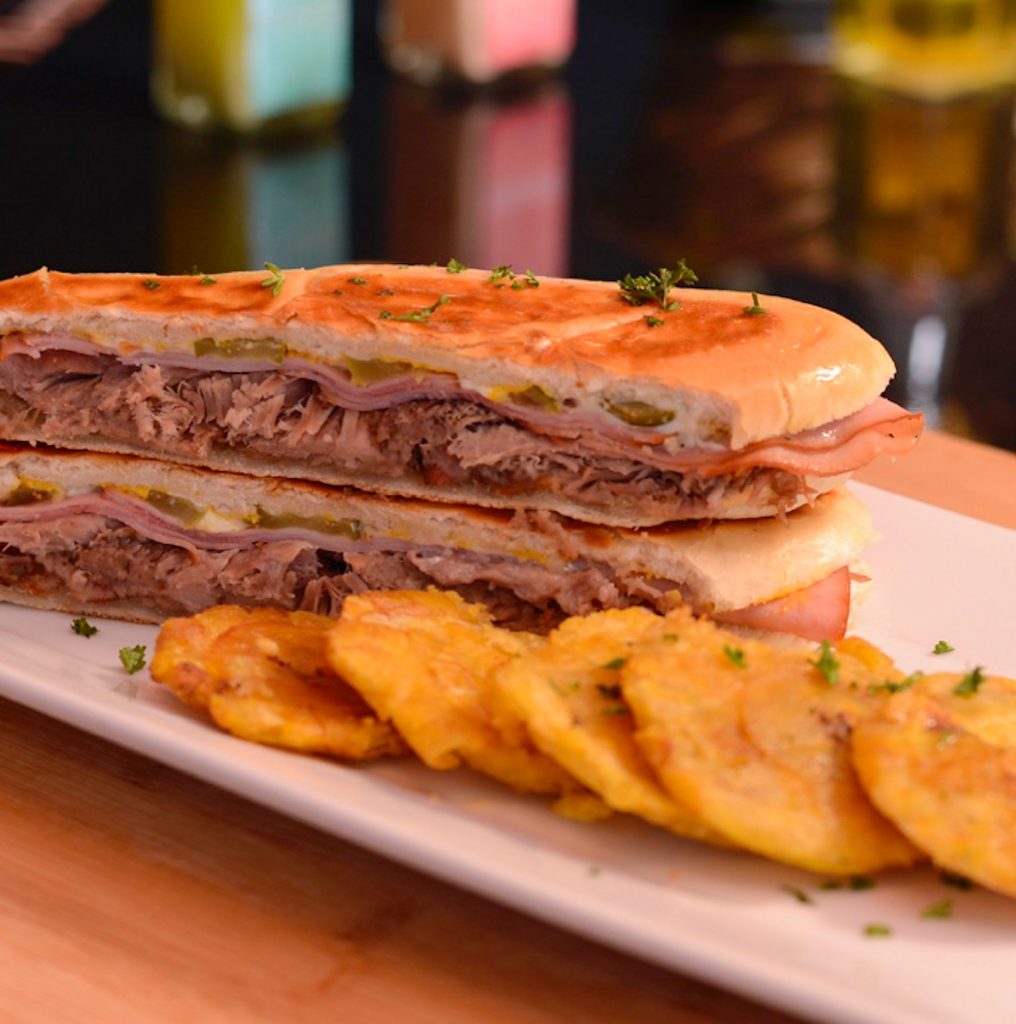 The moment you step inside of the La Marginal you will be whisked away to old San Juan, to experience the true taste of Puerto Rico, as it was once meant to be. But don't worry, because the restaurant does not just include Puerto Rican dishes on their menu, but also offers a wide selection of Caribbean cuisine as well. You will find many popular Cuban dishes on their menu to choose from, making it an excellent stop for just about any occasion.
Every meal is cooked to order using nothing less than the freshest ingredients possible, by professional cooks who have decades of combined experience. With the sound of guitars and boomboxes filling the air, you will be able to sit back and relax with your friends, coworkers, or even your entire family, as you enjoy the sights and sounds of Latin America. You will find the La Marginal situated along Nacogdoches Road.
Address: 2447 Nacogdoches Rd
Phone: 210-804-2242
If you're looking for truly amazing Latin American cuisine in Brooks City Base, then look no further than the Luna Rosa Puerto Rican Grill. This popular family-owned restaurant will provide you with a unique experience, as you are entertained and fed with some of the most flavorful dishes the Caribbean has to offer. Not only will you find a wide selection of Puerto Rican foods to choose from, but you will also find many excellent Cuban dishes as well. From tapas to sangria, you will find a little bit of anything for everyone at the Luna Rosa Puerto Rican Grill.
You will be amazed by the available assortment of cuisines available on their vast menu, which will leave your taste buds screaming for more. Whether you would like some pernil y arroz con ganudules, or even tostones, mofongo, and sorullitos, you'll find that and so much more at the Luna Rosa Puerto Rican Grill. If you are thirsty don't worry, because they also have a large selection of amazing wines and rums from all over the Caribbean.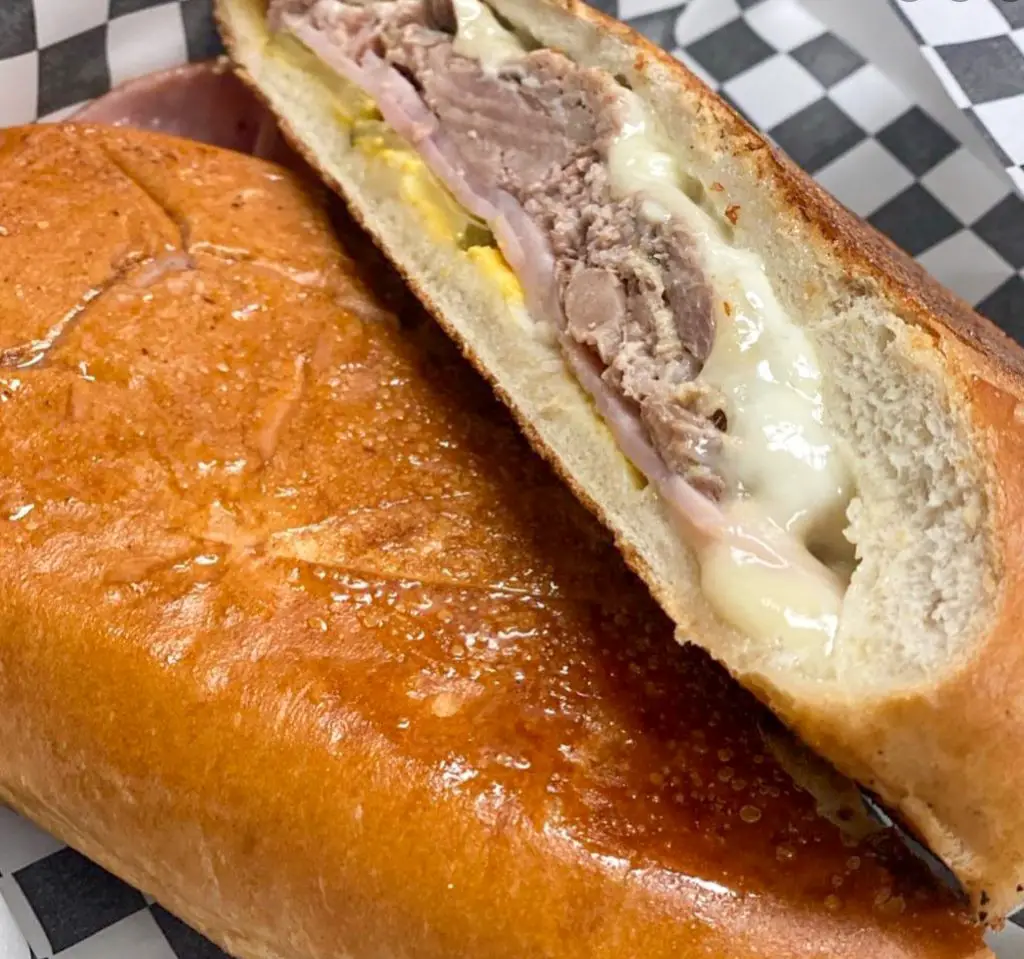 Whether you are planning on meeting up with a few friends from the office, catching up with old acquaintances, or even going out on a date for the first time, you will find the atmosphere at the restaurant more than pleasing. In order to check out the Luna Rosa Puerto Rican Grill, you will need to head on down to Military Drive.
Address: 2603 SE Military Dr #106
Phone: 210-314-3111
With so many great places to choose from throughout the San Antonio area, countless locals make their way to the Ay Papis Puerto Rican Food Truck because of its high quality and overwhelmingly delectable offers. In order to ensure that more people are able to enjoy their cuisine, the Ay Papis Puerto Rican Food Truck moves from one location to another throughout the week. In fact, they have regular destinations in both the west and east end of San Antonio and regularly alternate between the two.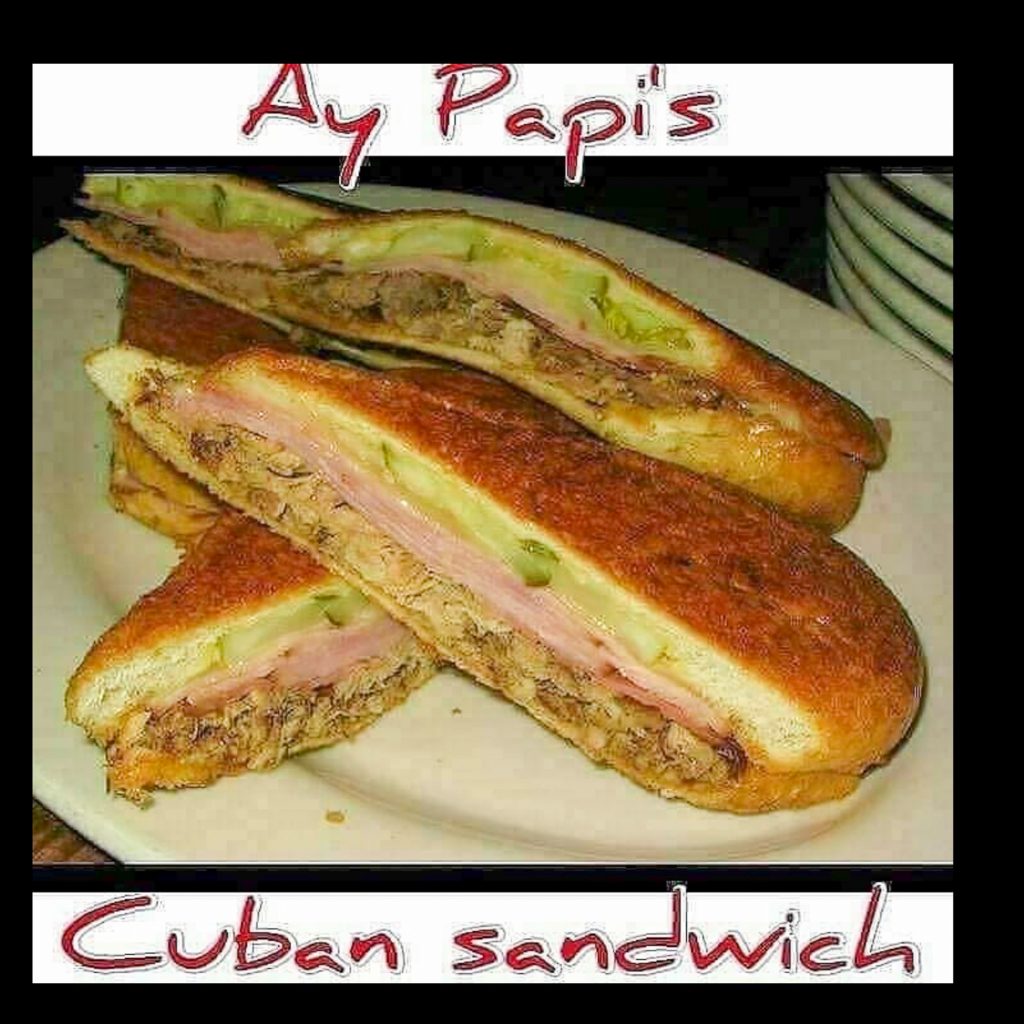 You will generally find their red trailer parked in front of the Pep Boys on Marbach between 6 PM and 10:30 PM, or at their other hang-out at the Stillwater Ranch. Because they are mobile, you will need to check out their Facebook or Instagram page for an up-to-date listing of the location or times that they will be available. If you don't have Facebook or Instagram, you can always call or text them for more information.
Regardless of whether you plan on catching up with the bright red Ay Papis Puerto Rican Food Truck at Marbach or Stillwater Ranch, or even if you want to hire them for their catering services, you are bound to find an amazing selection of tantalizing offerings. The mobile restaurant offers a wide selection of authentic Caribbean foods that come from both Puerto Rico as well as Cuba.
They have a number of specialties, including pork kabobs, Cubano sandwiches, tripletta sandwiches, and even pernil sandwiches that are simply to die for. You will fall in love with their empanadillas which come stuffed with your choice of beef, chicken, shrimp, pizza, and many other popular flavors. Don't forget to enjoy some of their homemade salsa, as you soak in the Latin atmosphere.
If you want to catch up with the Ay Papis Puerto Rican Food Truck, or even hire them for catering, then you'll need to check out their Facebook page here for the most up-to-date information.
Address: Changes Nightly
Phone: 210-907-2241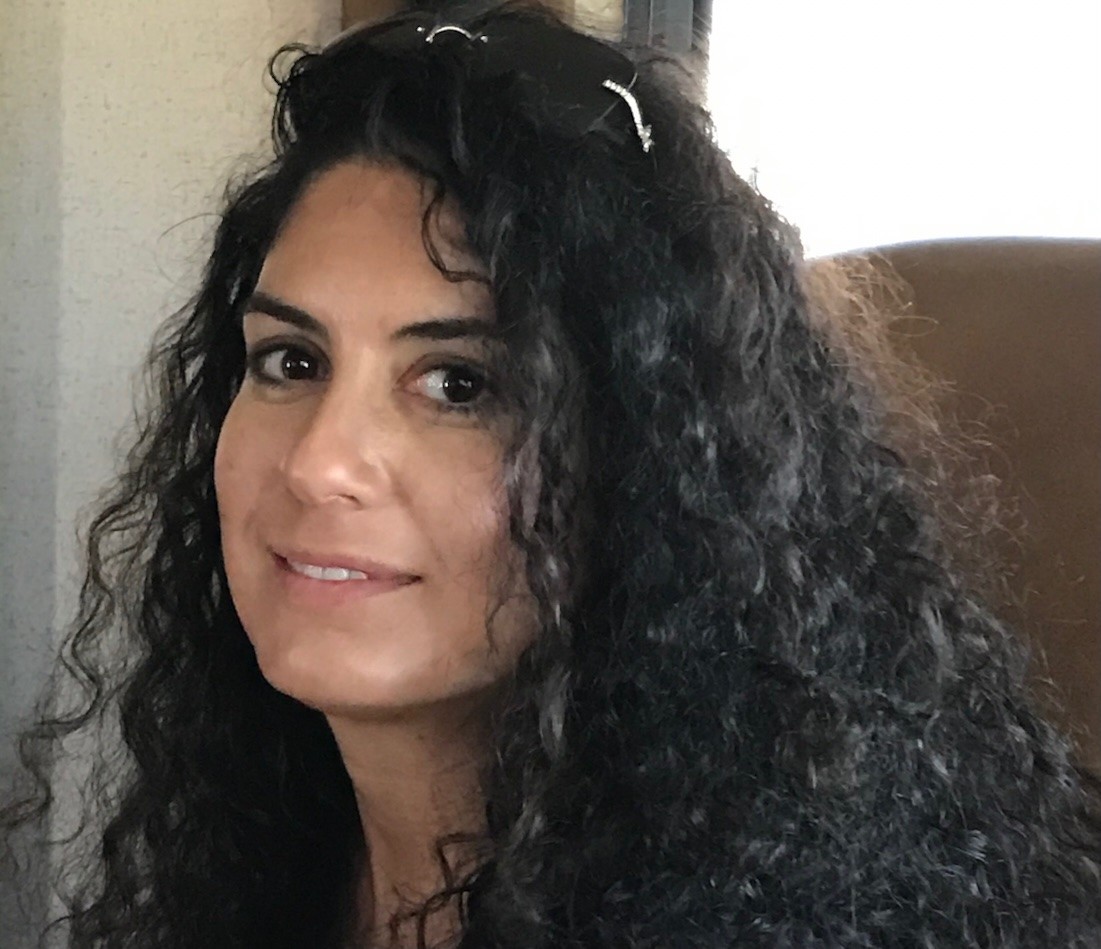 Noelle fell in love with Cuban food at first bite.  She has been cooking, learning and crafting Cuban food for over 25 years. She was taught by her Cuban husband's mami and abuela.  They taught her everything using the "by eye" method.  She took those "by eye" recipes and turned them into measured recipes.  This website is where Noelle shares her love of Cuban food with the world.