Over the past few decades, the Hudson County area has grown to become one of the largest Cuban communities in the greater New York area. Many of those who came to the area were seeking their own personal concept of the American dream. And, along with that dream, they also brought with them, some of the finest and most authentic Cuban recipes.
The area which now includes Union City and West New York is known by many as the Havana on the Hudson. It is the ultimate destination in the greater metropolitan area for anyone who is looking for traditional Cuban cuisine. From stew to the popular Cubano, you can find just about any of your favorite Cuban dishes and desserts in Union City.
Without a question, the most popular reason for anyone to head over to Union City is for the Cubanos. These perfect ham and cheese sandwiches start life as a marinated slab of the finest (lechon) pork leg. The meat is then slowly cooked for six to even eight hours until it literally falls off the bone. After all, in order to make a truly authentic Cubano, you will need to have shredded pork. This pork is then mixed with a slice of sweet smoked ham, Swiss cheese, some tantalizing kosher dill pickles, and traditional yellow mustard. All of these excellent ingredients are combined to create a masterpiece that is smashed between traditional Cuban bread and toasted to a golden brown.
Since 1974, the El Artesano has been a popular family-owned restaurant in Union City. Ever since the day they opened, they have focused on making their dishes as authentic as possible. This means that they need to source some of the freshest ingredients available, while still managing to keep their prices as affordable as possible. Located just a short distance from New York City itself, the restaurant has grown to become one of the most popular Cuban joints in the greater metropolitan area.
What's not to love about a truly traditional Cuban restaurant. At the El Artesano, you can find just about anything for everyone. Whether you are looking for some lechon asado, ropa veijo, picadillo, or even their very popular Cubano sandwiches (pictured above), you will find nothing less than the finest tasting morsels.
While many people head over to the El Artesano specifically for their Cubano sandwich, others prefer their very popular churros. This traditional sweet treat is very affordable and is perfect for eating on the go. And, when you don't have time to sit down inside, taking your orders to go is a simple process thanks to their takeout window. You will find the El Artesano located along Bergenline Avenue.
Address: 4101 Bergenline Ave.
Phone: 201-867-7341
The El Único Restaurant & Cafeteria is an excellent local spot, where you can find traditional Cuban food at affordable prices. This restaurant was first opened back in 1976, by Juanito Montes de Oca along with his wife Elena, and has been operating ever since. Whether you are looking for a small meal with some friends, or need to serve an entire party, you will find that the El Único Restaurant & Cafeteria is prepared for just about every occasion.
While other destinations tend to skimp on their serving sizes, the El Único Restaurant & Cafeteria prides itself in providing some of the largest portions around. Whether you want their popular grilled chicken breast or even a delectable Cubano sandwich, you are guaranteed to be full before you have even taken the last bite. If you are looking to get the most bang for your buck, then there is really only one Cuban restaurant to choose from.
So, if you would like to pick up an excellent Cubano sandwich in the Havana of the Hudson, then head on over to the El Único Restaurant & Cafeteria which can be found on Park Avenue.
Address: 4211 Park Ave.
Phone: 201-686-3071
For a truly unique experience, you have simply got to try the La Pola. This authentic Cuban restaurant gives you a diner-like experience complete with counter and stools. You can come in and sit down at the counter as you watch your meal being prepared right in front of your eyes. For more than 40 years, the La Pola has been a popular destination for those looking for the perfect Miami-style Cuban sandwich.
Founded back in 1978 by Belarmino Rico, the restaurant itself was aptly named after a small town in the northern part of Spain. La Pola, also just happens to be Rico's birthplace. While not originally from Cuba himself, his recipes are truly authentic, and future a traditional Galician flair to them. All of the meat used for their popular Cubano sandwich is made in-house. Even the sliced ham, is cooked locally and sliced fresh for every single sandwich.
While other local Cuban restaurants use less than the best-pulled pork for their sandwiches, the La Pola ensures that each pork leg is properly marinated and slowly roasted. Moreover, in order to ensure that their Cubano is made in the most traditional manner possible, they make sure to use nothing but yellow mustard, but only enough to properly flavor the sandwich. All of this is assembled with traditional Cuban bread that is sourced from a local bakery right in Union City.
If you are looking for a more traditional, old-school haunt kind of vibe, then head on over to the la Pola. You'll have to pull up a stool and find yourself a spot along the counter if you plan on eating in, and you will only find the la Pola along Palisade Avenue.
Address: 5400 Palisade Ave.
Phone: 201-867-6028
There are definitely a lot of excellent choices for Cuban restaurants in the Union City, West New York area. After all, the area itself is known as the Havana on the Hudson. But with all the choices that are available today, nothing provides an experience quite like that of Rumba Cubana. Although not as old as many of the other options, this family-owned Cuban restaurant first started serving the community back in 2009.
The Lopez family wanted to open a haven for those who wanted to enjoy the most traditional and authentic dishes possible. Their goal was to create nothing less than the highest quality of dishes, and in large enough portions to ensure that their customers were full after every meal. Couple this with an amazing atmosphere and a very affordable price tag, and you end up with one excellent Cuban restaurant.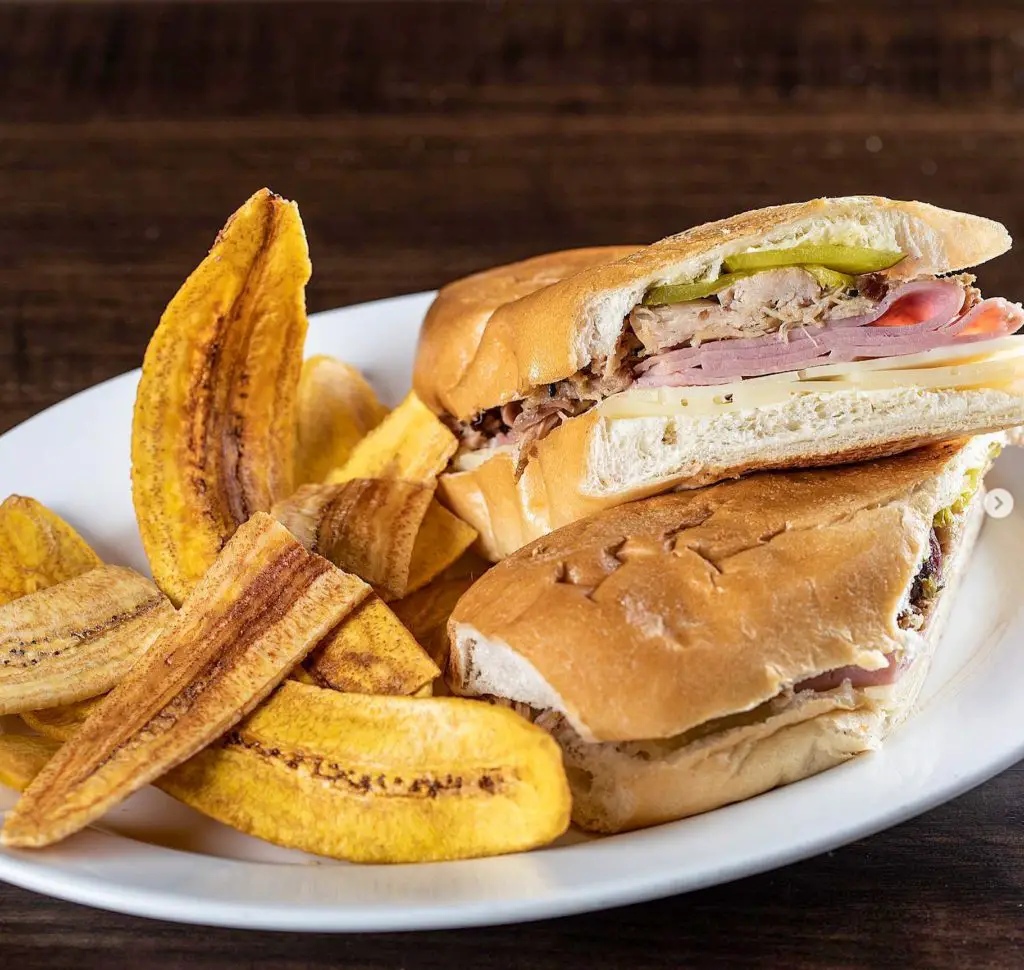 While the original location was in North Bergen, they have since relocated their main location to Gutenberg along Boulevard East, which provides their diners with a scenic view of New York City. Over the years, as a result of their growing popularity, they were able to open additional locations throughout the greater New York metropolitan area. The Rumba Cubana opened a second location in North Bergen before finally opening its third location in Union. Today, they now have five locations to choose from throughout the greater metropolitan area.
Regardless of the location you visit, you are guaranteed to have nothing less than an amazing experience. The truly authentic Cuban dishes are enough to make your mouth water before you even sit down to order your meal. And while there are countless excellent choices on their menu, nothing beats their traditional Cubano sandwich. So, sit back with some friends were family, and enjoy one of the best sandwiches in the world at the Rumba Cubana on 45th St.
Address: 1807 45th St.
Phone: 201-553-9100
Long before the communist takeover of Cuba, the small island nation was a popular destination for those who wanted something a little more exotic. Those were the days of elegance, Hollywood celebrities, and live entertainment with every meal. It was a lavish scene that was both colorful and tasteful at the same time. It was a unique mixture of cultural influences from around the Americas, and a rhythm that was truly unique to Cuba that attracted so many visitors to the glamorous Havana.
But so much has changed since the communist takeover of Cuba. It's no longer possible to simply jet-set to Havana for a weekend in the tropical paradise. The island nation sits still, frozen in time, much like it was half a century ago. The only way to truly experience the peak of the Cuban lifestyle is to head on over to the popular Son Cubano.
Located along the Hudson River on Riverwalk Place, the Son Cubano provides its patrons with an impressive view of the New York skyline. Sit back and enjoy some of the most savory yet traditional Cuban dishes possible, all under the romantic glow of the Big Apple.
Whether you are looking for a place to sit down with family and friends to enjoy an excellent meal, or are looking for a place to take your next date, the Son Cubano is an excellent choice for any occasion. But, if you choose to visit the Son Cubano, just make sure that you are dressed appropriately. The restaurant has a very strict dress code, and won't let anyone in unless they are dressed accordingly. So, if you want to stop by the Son Cubano to check out the traditional flavors of Cuba, then make sure that you follow their smart casual dress code.
Address: 40-4 Riverwalk Pl.
Phone: 201-399-2020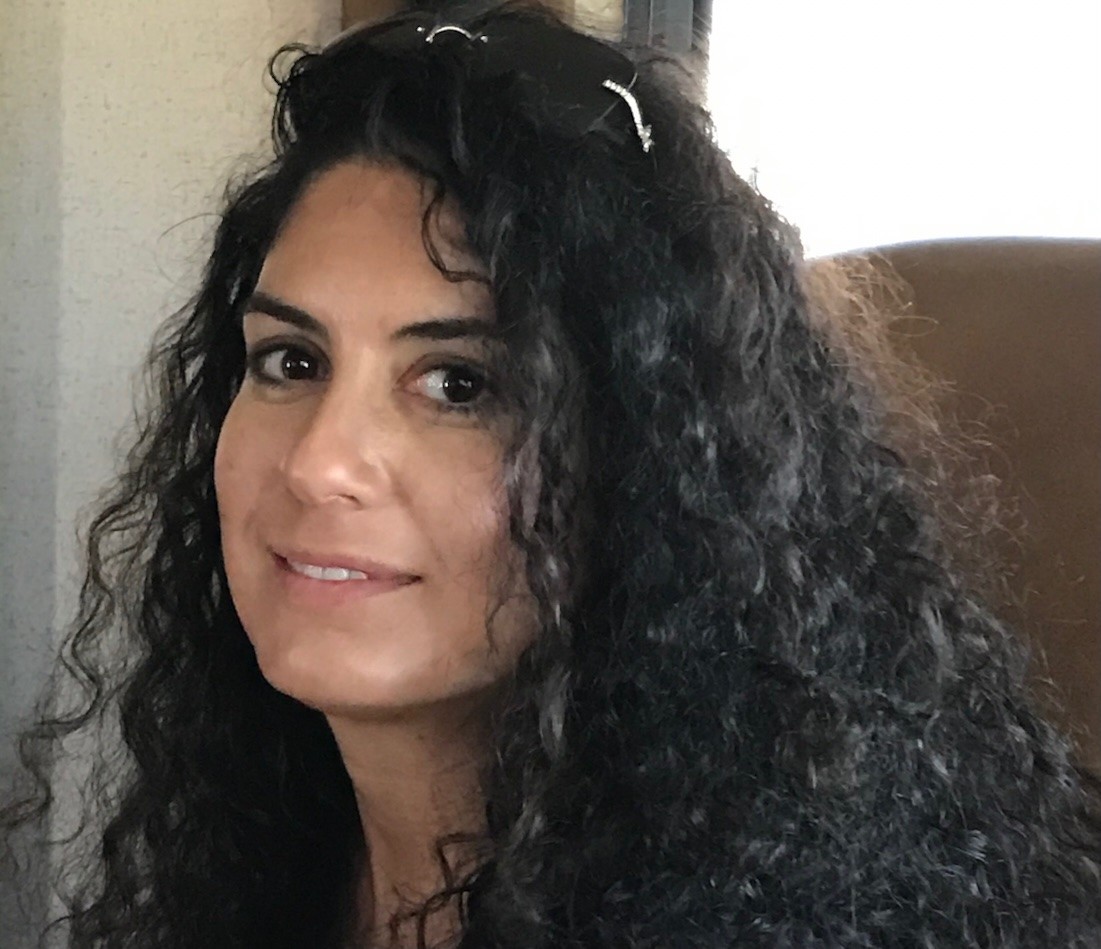 Noelle fell in love with Cuban food at first bite.  She has been cooking, learning and crafting Cuban food for over 25 years. She was taught by her Cuban husband's mami and abuela.  They taught her everything using the "by eye" method.  She took those "by eye" recipes and turned them into measured recipes.  This website is where Noelle shares her love of Cuban food with the world.