When it comes to enjoying the best of Cuban cuisine, nothing is more famous than the Cuban sandwich. This popular delight features some of the best cuts of pork (lechon) that had been marinated for hours on end in mojo sauce before being slowly roasted to tender perfection. The pork is then mixed up with some smoked ham, Swiss cheese, pickles, and yellow mustard, before being smashed together in a Panini press (plancha). The gooey taste of the sandwich will leave your mouth watering. Keep reading to find out where the best Cuban sandwiches in Phoenix are located.
Manuel Cias-Hernandez was only 28 years old when he left Cuba with his wife as political refugees. When he and his wife arrived in Arizona back in 2005, they had a mere $100 to their name and were provided a small apartment for the first 6 months. Eventually, through hard work and dedication Hernandez and his wife obtained their citizenship in 2015. Now living thousands of miles away from his place of birth, he sought to open a restaurant that brought him closer to the island he had left behind. He spent those first few years working multiple jobs in construction, in order to save up for his dream.
When the Cuban Foods Bakery and Restaurant first opened, it had a mere 6 tables. Over the years, their popularity within Phoenix grew substantially and today it has more than doubled in size. It currently features a seating capacity for more than 50 patrons. It was slow at first, as not many people in Phoenix had ever tried Cuban cuisine in the past. Slowly but surely, word of mouth brought more and more patrons to the Cuban restaurant. The Cuban dishes were less spicy than the Mexican cuisine that had been regularly available in the Valley area until that time.
With so many different options on the menu to choose from, it's surprising to learn that one of their most popular items comes from the bakeshop and not the restaurant. The Cuban Foods Bakery and Restaurant offers some of the best flan available in the entire state. People from all over Phoenix make their way to the restaurant simply to try their Tociniollo del Cielo.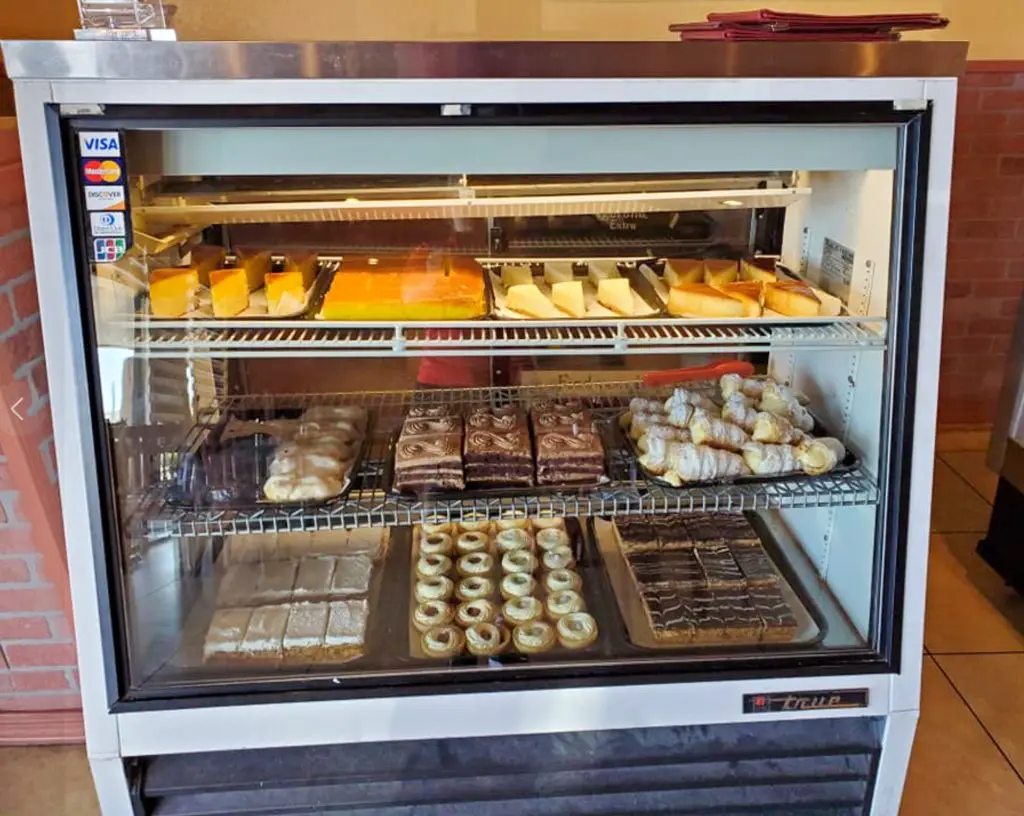 And while their desserts are to die for, nothing beats their mouthwatering Cuban sandwich. The Cubano is the epitome of ham and cheese sandwiches. The delectable, mouthwatering, melted cheese is enough to send anyone over the edge. Each Cubano starts off with nothing less than the finest cuts of pork, that are slowly marinated overnight in a tantalizing mojo sauce. From there, the meat is slowly roasted to perfection, until it can be cut with a spoon. That is then mixed with tangy yet sweet smoked ham, some yellow mustard, cheese, and of course pickles.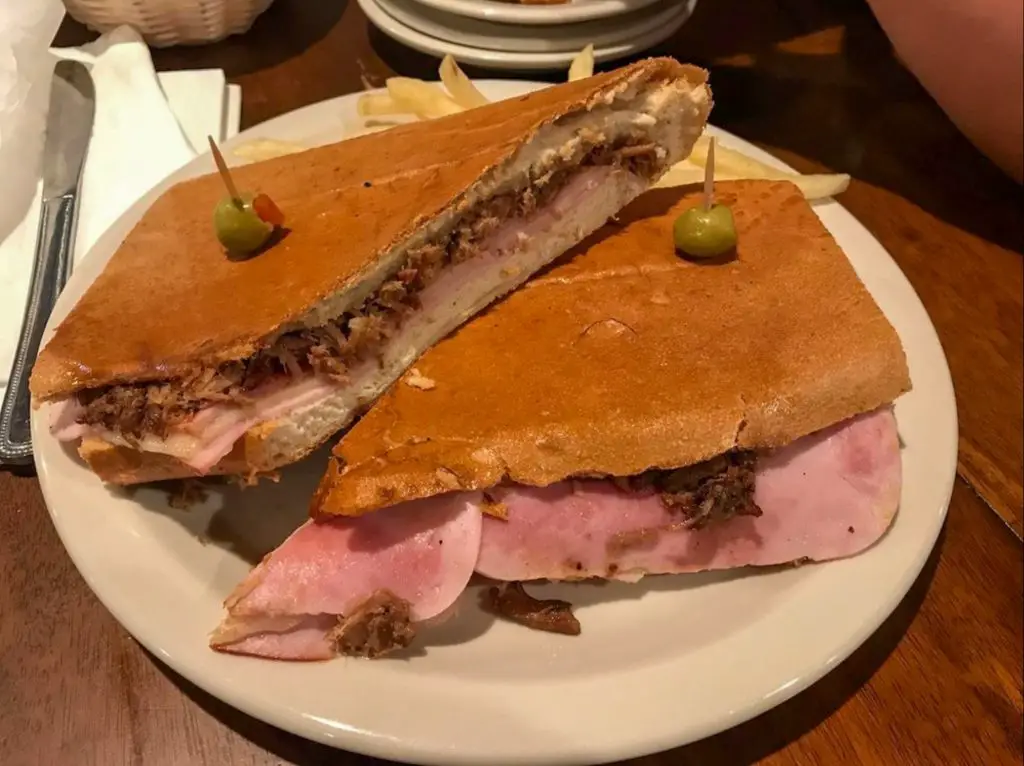 If you are looking for some of the best Cuban food in Phoenix, then look no further than North 43rd Avenue where you will find the Cuban Foods Bakery and Restaurant.
Address: 10649 N 43rd Ave, Phoenix
Phone: 602-296-5759
In a tiny strip mall in Glendale Arizona, you will find a fiberglass elephant in red overalls that appears to have been misplaced on the walk outside of a small corner restaurant. Chances are, if you live in Glendale, then you have probably driven past it countless times without even realizing that this anthropomorphic elephant is actually pointing the way to one of the best-kept Cuban secrets in the greater Phoenix area.
The Fe La Cubana has grown to become a very popular little Cuban sanctuary in the Saguaro desert. Featuring a large selection of delectable fried foods and the infamous Cubano sandwich, there is a little bit of everything for everyone at the steam table inside. Like many of the restaurants located throughout Glendale, a little bit of Spanish can help a lot when it comes to ordering food.
The diner aesthetics remind you of the 1950s when things were just a little bit simpler. You'll find that there are only a handful of tables and chairs located within the Fe La Cubana, but there is almost always a place to sit down. The aroma of freshly cooked Cuban food fills the atmosphere and sets your taste buds on fire.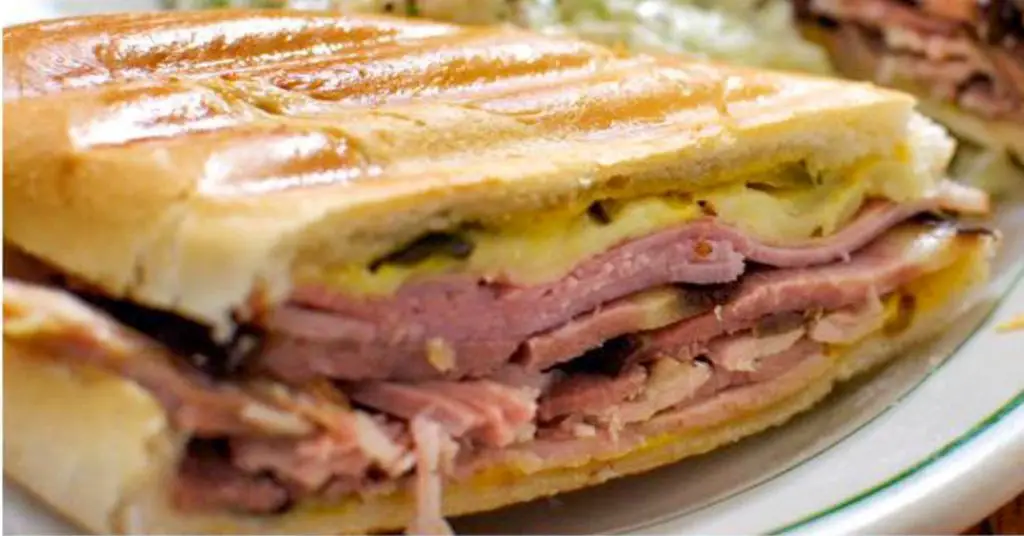 And although there are countless excellent dishes to choose from, the number one choice for any patron of the Fe La Cubana is their Cuban sandwich. This particular Cuban sandwich does not conform to the traditional Miami or Tampa style and features some slightly different ingredients than one would be accustomed to. Of course, the sandwich starts like many others with slow roasted pork pressed between soft crusty bread in a Panini press, but instead of Swiss, this Cubano uses Gouda. You'll still get the traditional mustard and pickles, but it is the cheese that distinguishes the Cubano from any other.
If you would like to try out the scrumptious Fe La Cubana Cubano, then head on over to 67th Avenue North and keep your eyes out for the fiberglass elephant leading the way.
Address: 5821 N 67th Ave #110, Glendale
Phone: 623-533-6912
Situated within the Scott Resort and Spa, you'll find a lovely little restaurant known simply as The Canal Club. The moment you step inside, you will be whisked off to the 1930s when Havana was the place to be. Both the bar and restaurant are casual yet still managed to bring in an elegant ambiance with their indoor-outdoor layout. You'll feel right at home the moment you sit down for a tantalizing Cuban dinner.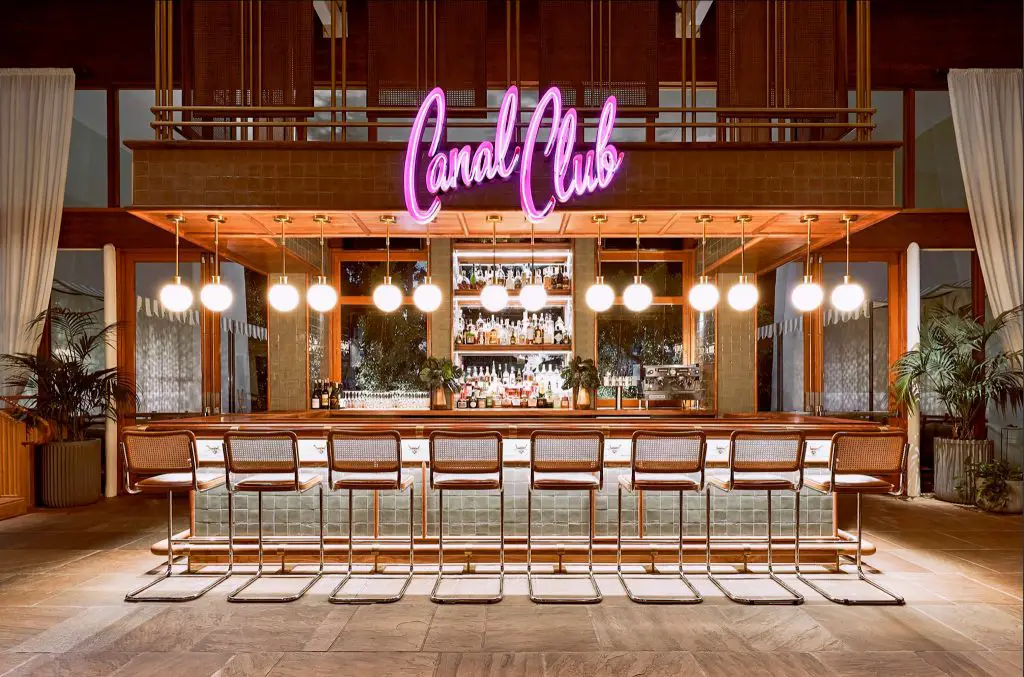 But, there is so much more to the Canal Club than just food. In fact, there is always some kind of event or get-together happening all week long. Every second Wednesday of the month, the Rum Society meets at the Canal Club. Where people are invited to explore the history and flavors of the Caribbean spirit. Each month the club highlights a different rum. Those who join will be able to sample some of the finest rum from around the world.
If the rum club is not enough for you, then every Sunday morning there is live entertainment on the patio. Or how about joining the Salt River Shellac Society on Friday and Saturday evenings in order to celebrate the weekend with handcrafted cocktails and treats? Every Wednesday from 5 PM till 10 PM you can join the Canal Club for Juego Wednesday, and immerse yourself in the Cuban tradition.
But, when it comes to truly experiencing all that Havana has to offer, the canal club on a Friday night at dusk is the perfect time to visit the Scott. During their weekly Havana Nights, you will be able to sit back and enjoy some classic movies that date back to the early part of the 20th century, the heyday of Havana nightlife.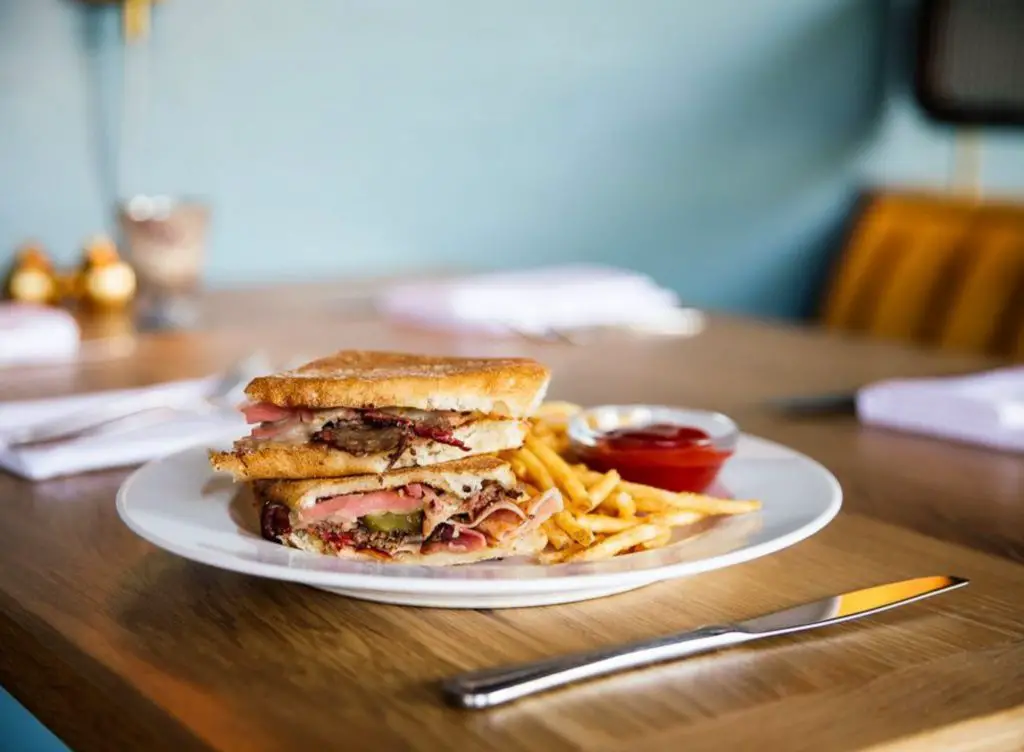 Of course, no matter what time of day you make your way to the Canal Club you are bound to find something amazing to eat. One of their more popular dishes is the Cubano which features braised pork, baby Swiss, ham, sweet and spicy pickles, as well as a bolillo roll and chipotle aioli.
If you are interested in seeing exactly what the Canal Club Has to offer, then head on over to Scottsdale Road and make your way inside the Scott.
Address: 4925 N Scottsdale Rd, Scottsdale
Phone: 480-424-6095
There is never a short supply of food trucks in Glendale, and while most of them offer some of the best tacos and burritos that the Valley has to offer, only one of them can call themselves the first ever Cuban foodtruck in the metro area. The one and only Cubanitas Kitchen has been bringing tantalizing Cuban dishes to job sites, events, and street corners for years. Today, it has grown to be one of the most popular food trucks and is regularly booked for meetings and get-togethers.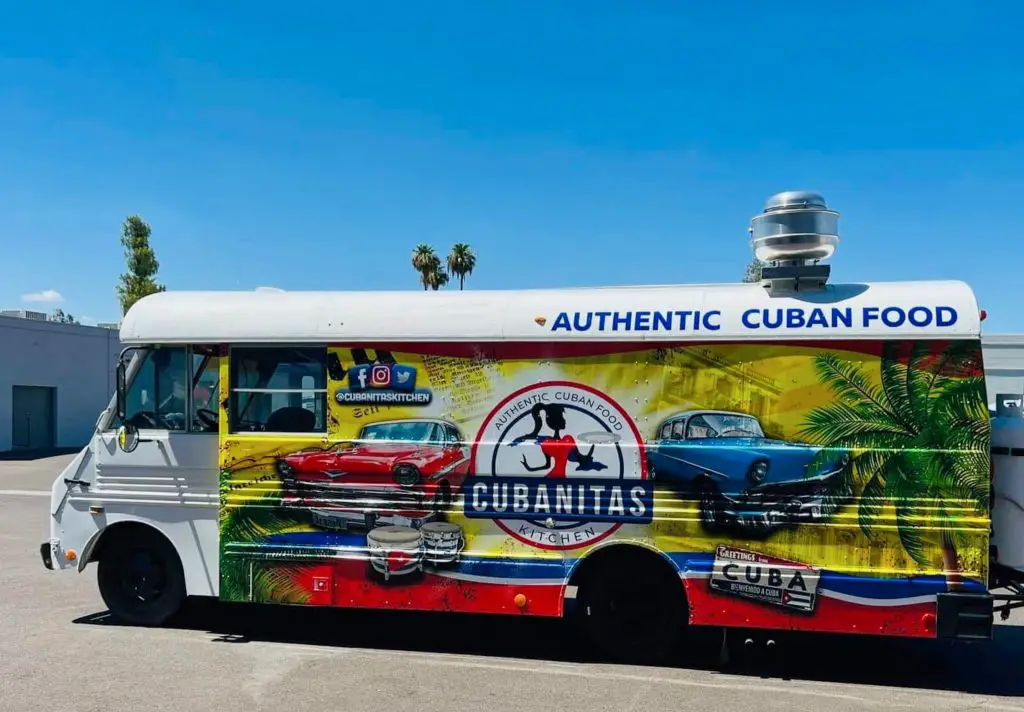 Despite being a mobile restaurant, the Cubanitas Kitchen has a wide selection of tantalizing Cuban cuisine to choose from. Not only can you choose from pollo a la plancha, or ropa vieja, but you are almost always guaranteed to find a delectable Cubano. Their Cuban sandwiches are some of the best that Phoenix has to offer, and every sandwich comes complete with a side order of crispy plantains. You will fall in love with the Cubanitas Kitchen's menu the moment you take your first bite.
Because the food truck is mobile, you may not always find it on Olive Avenue in Glendale, so you're always better off giving them a call to find out where they are, and book the truck for your next get-together.
Address: 5059 W Olive Ave, Glendale
Phone: 480-925-5840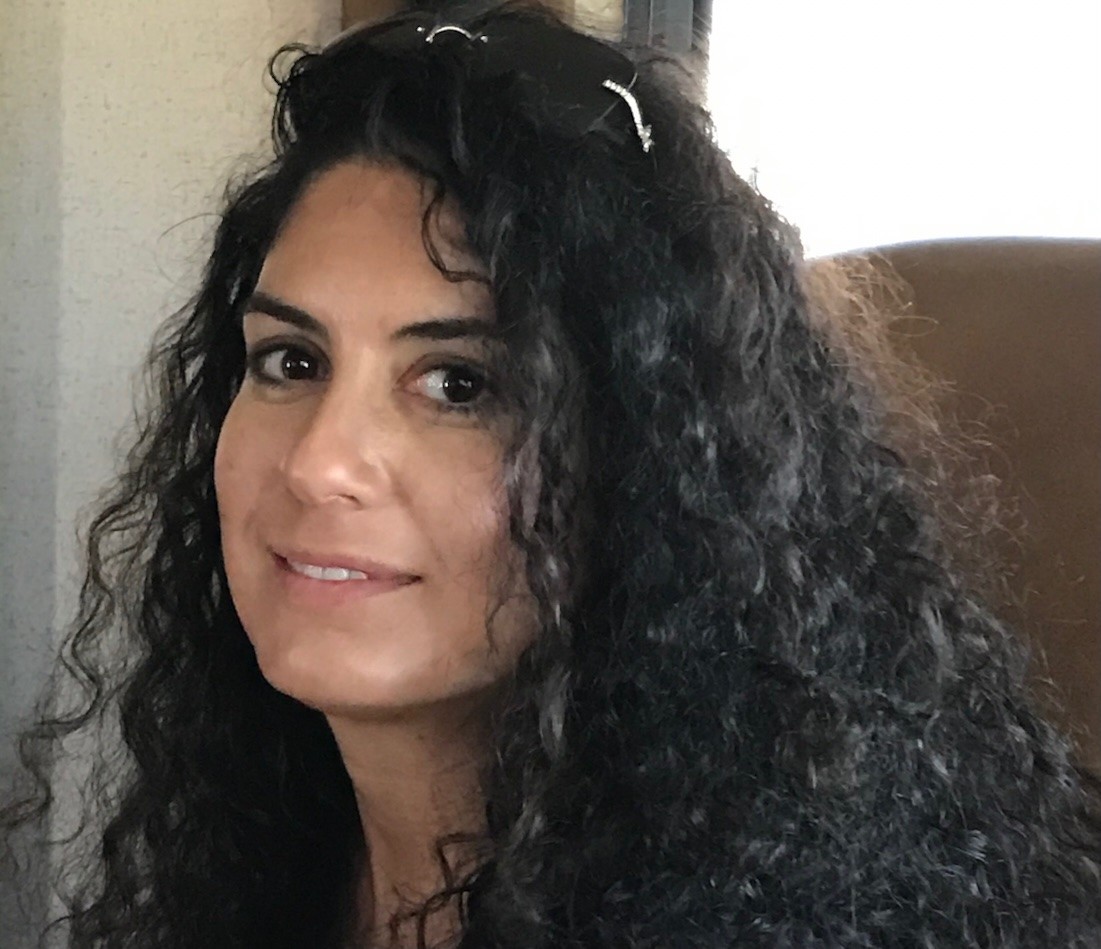 Noelle fell in love with Cuban food at first bite.  She has been cooking, learning and crafting Cuban food for over 25 years. She was taught by her Cuban husband's mami and abuela.  They taught her everything using the "by eye" method.  She took those "by eye" recipes and turned them into measured recipes.  This website is where Noelle shares her love of Cuban food with the world.