Nothing is more satisfying than biting into a perfectly made Cubano sandwich. Just thinking about that probably has you wondering where to find the best Cuban sandwich in Columbus. The slow-roasted, mojo-marinated pork shoulder or leg is the perfect complement to the thinly sliced ham and pickles that make a Cubano truly a work of art. This is then sandwiched together with some Swiss cheese and mustard on traditional Cuban bread, which is then toasted to a golden perfection. When you take your first bite of that gooey, melted cheese and taste the mustard, pickles, and pork mixture in your mouth, your taste buds will simply dance with pleasure.
Pablo Taura opened Pablo's Havana Café back in December 2018. Originally, the restaurant was nothing more than a food truck that traveled from one place to another. Eventually, they settled down in a single location on Sawmill Road, with the goal of providing food much as his mother and grandmother did so many years ago. In fact, the recipes used by Pablo, have been passed down for more than 5 generations. His grandmother Anita pass it down to his mother Sonia, and she eventually passed it down to him.
Pablo's Havana Café quickly grew in popularity, due to its ability to cater to business lunches, weddings, dinners, and so much more. And after many years of successful operation, the Taura family began moving their restaurant to a much larger location on Longshore Street. Now, they are able to cater to much larger events than ever thought possible.
People from all over the Columbus area make their way to Pablo's Havana Café where they can sit back and enjoy some of the finest Cuban cuisine imaginable. Building off of generations of experience, Pablo ensures that every single Cubano sandwich begins its life as carefully selected prime cuts of pork shoulder that are then marinated overnight in a tasty mojo sauce. Then the slab is slow roasted to the point where the meat literally falls off the bone and can be shredded with a spoon before it is eventually combined with perfectly sliced ham and Swiss cheese, more than enough pickles, and slathered with yellow mustard. All of these fresh ingredients are seared to a crispy golden perfection on a Panini (plancha) press.
The ambiance of their location is simply amazing, and it truly is inviting. Sit back and enjoy a traditional Cuban meal with friends or family as you reminisce about days gone by or speak about days yet to come. If you want to taste some of the finest Cuban cuisines in Columbus, then head on over to Longshore Street.
Address: 6750 Longshore St
Phone: 614-389-4302
Sometimes, the best places to eat don't even have a permanent address. The Havana Mia Oh Food Truck is one of Columbus's best-kept secrets. The hospitality of the staff is simply amazing and offers some of the best customer service imaginable. It doesn't matter if it's in the middle of the afternoon or at the end of the day, everyone is always in good spirits.
Despite the fact that it is mobile, the Havana Mia Oh Food Truck offers a very diverse menu of traditional Cuban dishes. But, the thing that attracts most people to the food truck, is their perfectly barbecued meat. One of their most popular dishes is their barbecue ribs, which are slow-roasted to the point where they are literally falling off the bones. They come complete with 3 amazing choices of sources, which just adds to the experience.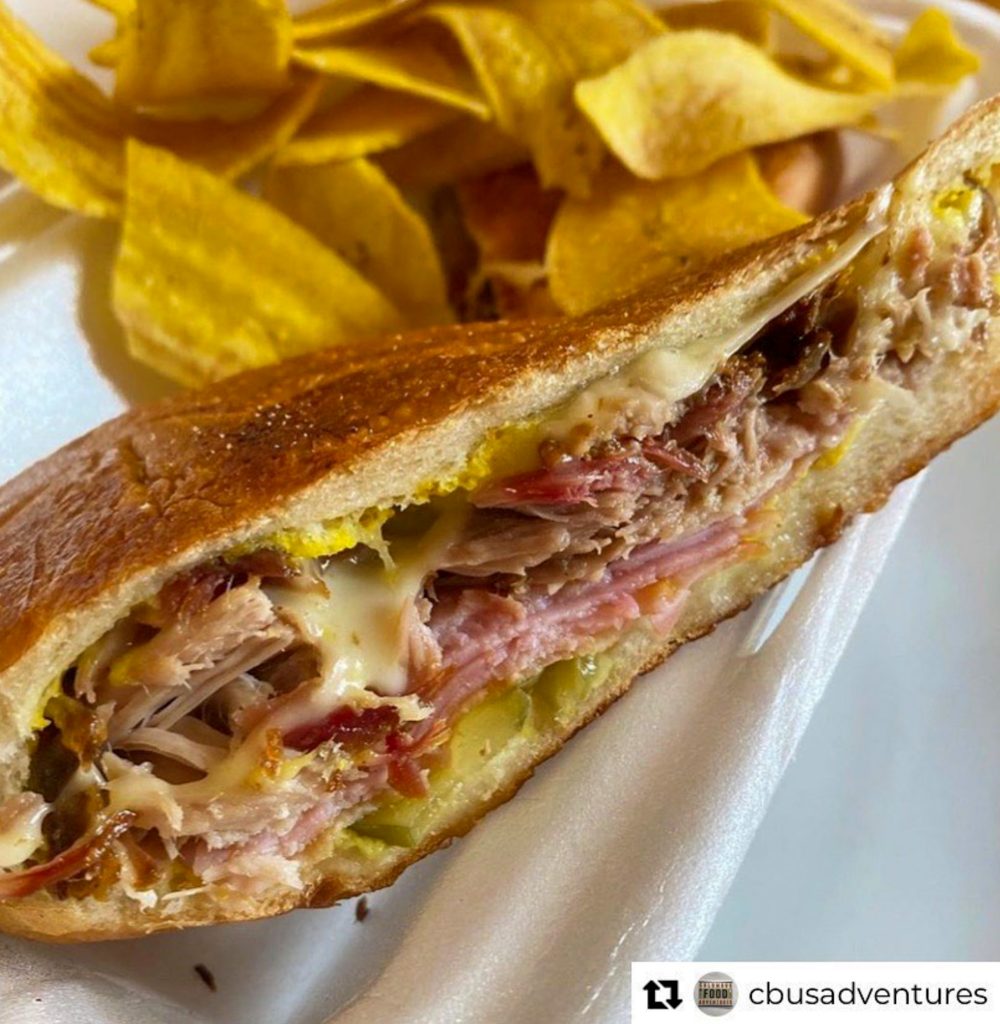 Because they do not have any set location, it is important to check them out on Facebook at havanamiaoh. They update their location on a regular basis, so you will know exactly where to find them when you are hankering for some amazing Cuban food. During the daytime, the truck can be seen setting up shop at any number of different job sites throughout the city, offering the workers their amazing Cubano sandwich.
Address: Constantly Changes
Phone: 614-919-9919
For years, the Exotic Latin Grill has been parked down on Hudson Street, offering some of the finest Latin cuisines to the Columbus community. And, over the years, they have gone through several different trucks, and owners, and have been known by many different names. Before becoming the Exotic Latin Grill, they were known as the El Manantial Latino.
One of the most popular offerings of the Exotic Latin Grill is its empanadas. They are always crisp and recently pulled from the fryer. You will also find that there are fairly light, and are never too oily. The empanadas come in a wide variety of options including beef and cheese. If that's not enough, you can always give their arepas a try too. Served with perfectly caramelized cheese, and slices of chorizo, you will simply fall in love with the fare.
And although they focus mostly on Mexican and Colombian cuisine, the Exotic Latin Grill also offers a wide variety of amazing Cuban dishes as well. If you are looking for a tantalizing Cubano sandwich, and are in a bit of a rush, then why not head on over to Hudson Street and check out the Exotic Latin Grill today.
Address: 355 E Hudson St
Phone: 614-733-1794
Since 1995, the Starliner Diner has been providing the Hilliard community with traditional Cuban cuisine. When creating the restaurant, the owners wanted to provide the people of Columbus with an alternative to the readily available chain restaurants that were found all across the country. They wanted to provide something that was truly unique, which provided a menu that no cookie-cutter chain could ever compete with.
Today, they have continued to grow in popularity and have expanded their menu. Not only do they offer Cuban-inspired dishes, but they also provide a wide variety of American, Southwestern, and Creole food as well.
Although open in the afternoons, the Starliner Diner focuses mostly on breakfast. After all, nothing is more authentic than a traditional Cuban breakfast. Not only has the Starliner Diner then been awarded the Best Hangover Breakfast in Columbus, but they are also known as the Best Breakfast in Columbus, period. Year after year, the people of Columbus have consistently voted in favor of naming the Starliner Diner as one of the best places to eat in the entire city.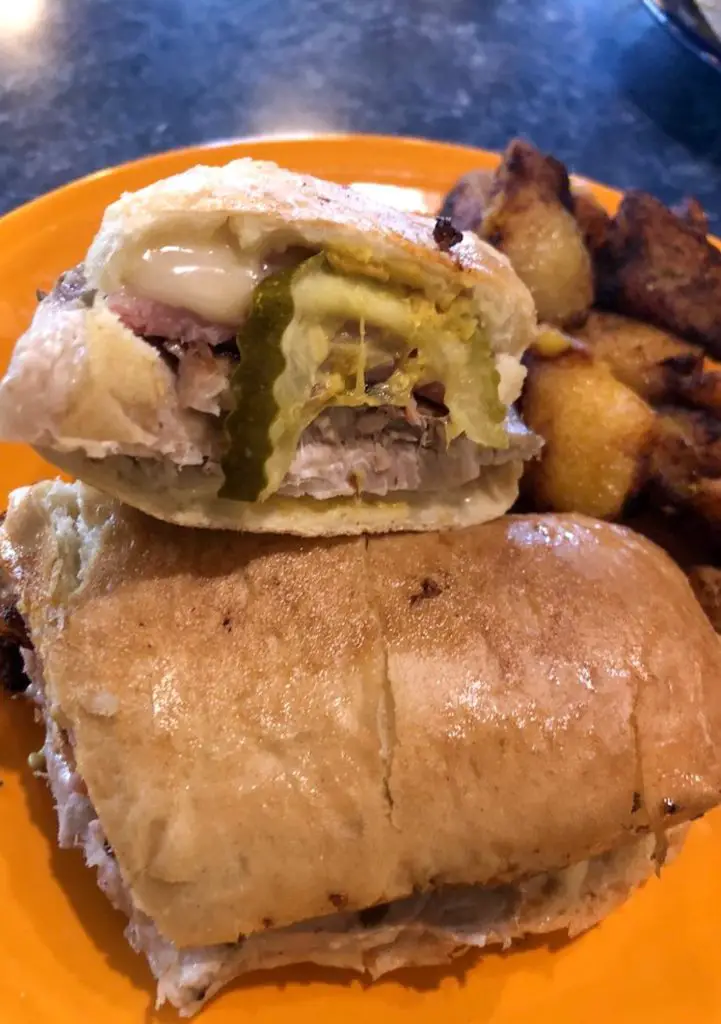 So, if you are hankering to find out what a truly authentic Cubano sandwich tastes like, then you will want to make your way over to the Starliner Diner. Each sandwich is made with the freshest ingredients possible and conforms to the traditional Miami-style sandwich. To find out what all the fuss is about, then make your way over to Main Street to enjoy a truly authentic Cuban breakfast.
Address: 4121 Main St
Phone: 614-529-1198
It was back in 2018 when the Macias opened up their very first restaurant on the east side. Their sole objective with the family restaurant was to introduce Columbus Ohio to some of the finest-tasting Latin American cuisines. At first, they focused solely on Mexican dishes, but eventually expanded out to other traditional Latin American cuisines as well.
Generation after generation, the Macias family recipes were passed down. Even though the innovation of new plates and combinations, they never lost sight of their grandparent's recipes. This has allowed them to embrace the cultural and gastronomic influences of Latin Ameria in everything they do.
When Fronteras first opened their doors, they were an instant success. Everything that they offered on their menu embraced the dishes and drinks from a wide variety of Latin American countries. Whether you are looking for Mexican, Colombian, or even Cuban food, you are guaranteed to find nothing less than the most authentic-tasting delicacies.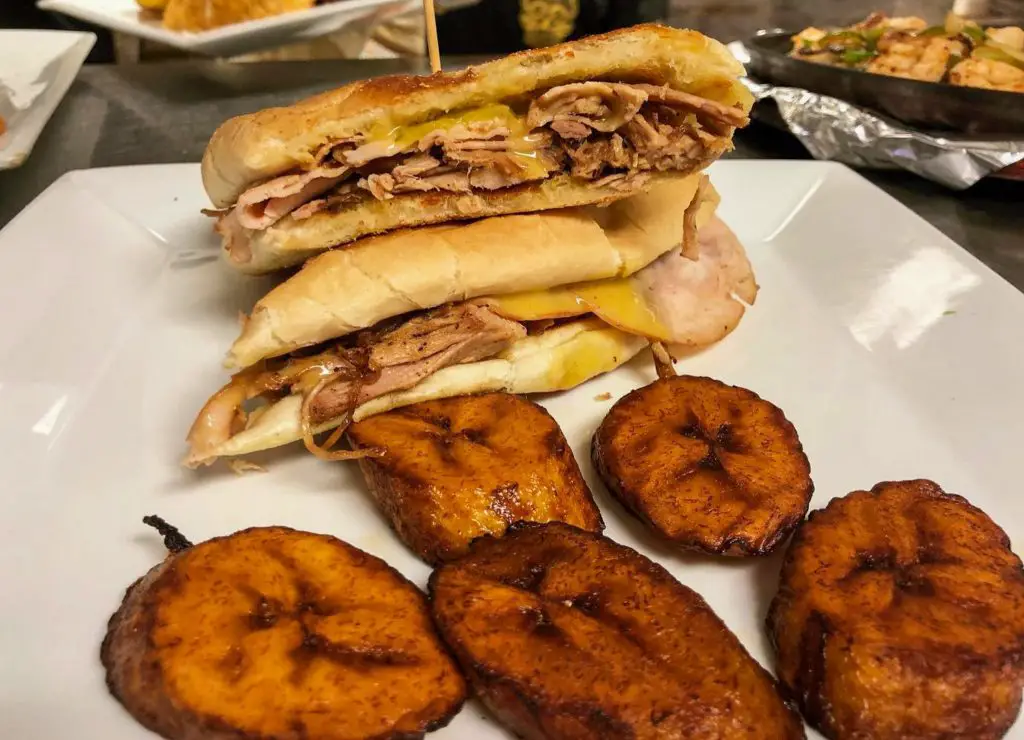 Although not originally a Cuban restaurant, Fronteras has since expanded its menu to include many fine Cuban dishes. Perhaps their most popular Cuban fare is the Cubano sandwich. Made with the freshest ingredients, Fronteras focuses on carefully marinating the pork shoulder for up to 8 hours before slowly roasting it to a marbled perfection. They then mix that tender pulled pork with thinly sliced ham, just the right amount of pickles, some Swiss cheese, and plenty of yellow mustard. They have created the epitome of what a ham and cheese sandwich truly should be.
The atmosphere is simply amazing. Regardless of whether you want to meet with friends, family, or coworkers, you are guaranteed to find the ambiance truly enjoyable. If you want to sit down for dinner, a late-night snack, or even to watch the local sports team at the bar, then you're going to need to head on over to Broad Street.
Address: 6608 E Broad St
Phone: 614-694-2375
More than 10 years ago, Carolina and Carlos Gutierrez began a business selling arepas, a traditional Venezuelan cornmeal patty, at a local Latino festival. Their booth was a hit, and they quickly grew in popularity from there. Building off of the encouragement and positive feedback that they received from the customers at the fair, the two set out to start their very own restaurant on Pearl Alley in downtown Columbus.
The couple wanted to bring the flavors of Latin cuisine to Columbus. So, they set out to combine the flavors of both Colombia and Venezuela under one roof. Eventually, they added other Latin American dishes as well. Today, the Arepazo Tapas Bar Grille offers a very popular Cubano sandwich. Built in the traditional Miami style, their delicious work of art feature slow-roasted pork shoulder, sliced ham, Swiss cheese, yellow mustard, and plenty of dill pickles. All of these fantabulous ingredients are then smashed together in a Panini press until the bread is a crispy, golden brown.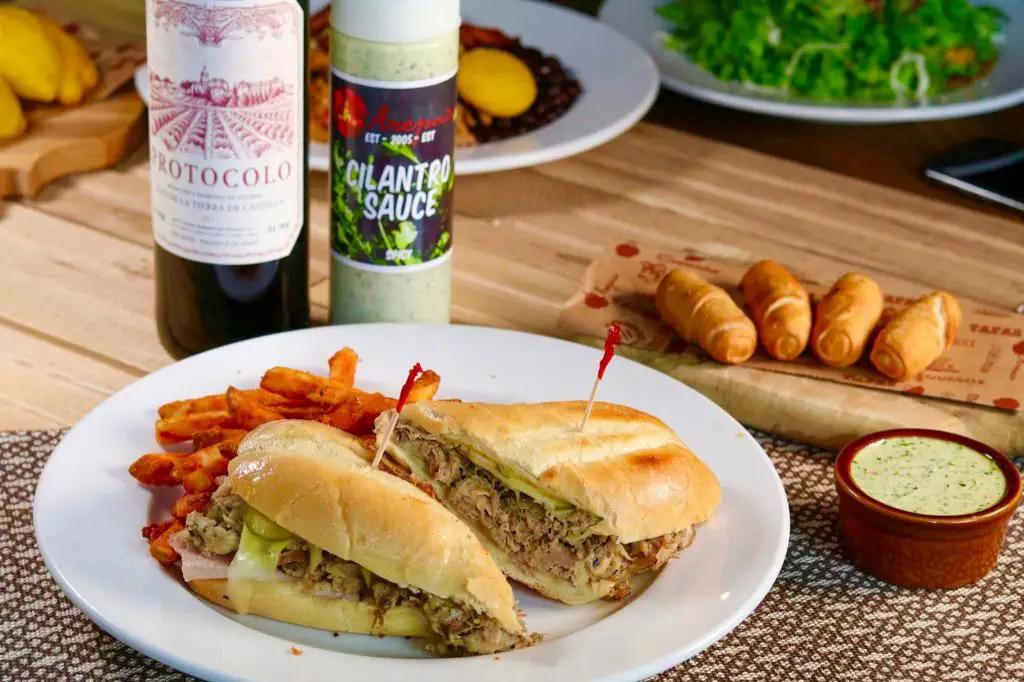 By 2010, the popularity of the Arepazo Tapas Bar Grille grew to the point where it was time to move to a larger location. Rather than focusing on a single meal, they wanted to offer lunch and dinner, as well as a full bar. They spent months searching until they finally opened up their next big location in Gahanna. Eventually, in 2004 they moved to their current location in the brewery District, which provided them with two different dining rooms, and allows them to hold large events and parties. If you want to see what all the fuss is about, then head on over to High Street.
Address: 515 S High St
Phone: 614-914-8878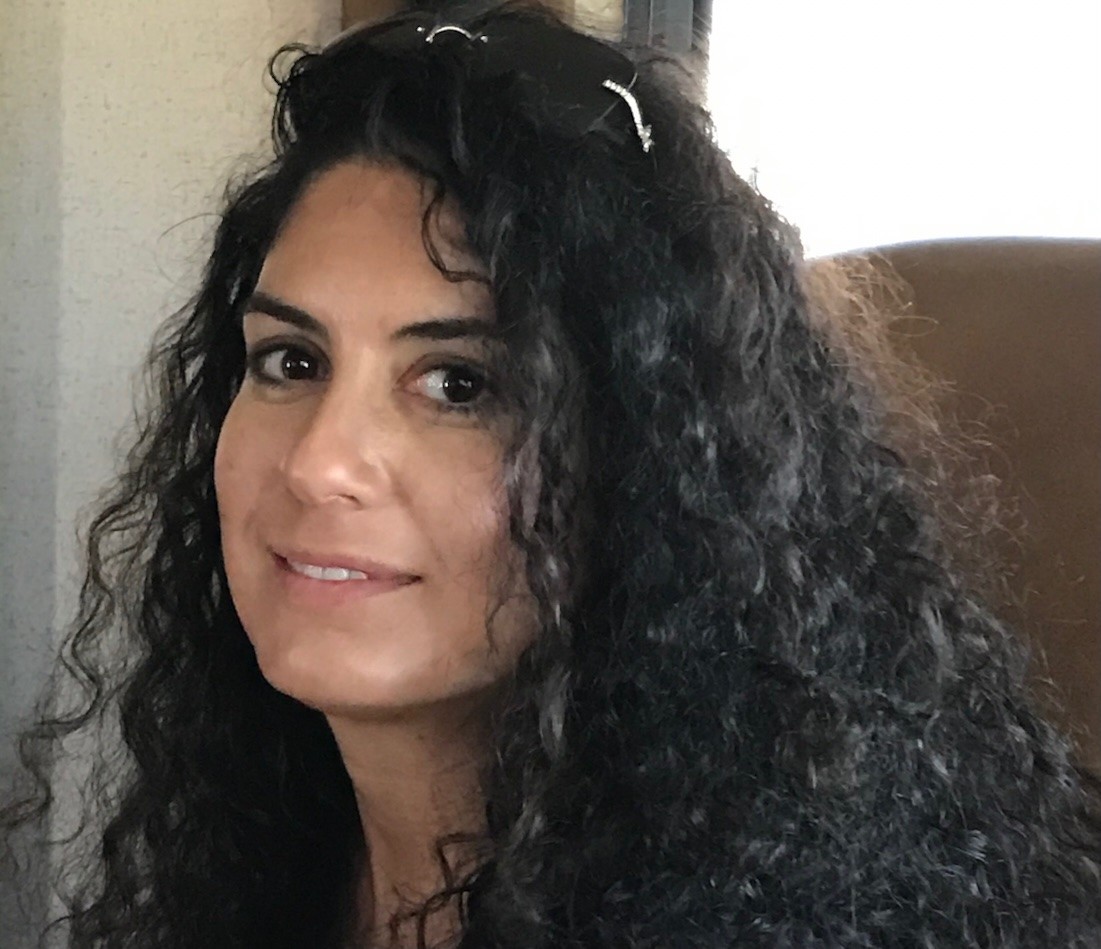 Noelle fell in love with Cuban food at first bite.  She has been cooking, learning and crafting Cuban food for over 25 years. She was taught by her Cuban husband's mami and abuela.  They taught her everything using the "by eye" method.  She took those "by eye" recipes and turned them into measured recipes.  This website is where Noelle shares her love of Cuban food with the world.