You don't need to book a flight to Havana in order to enjoy all that the Cuban island life has to offer. Experience the history of Cuba and its culture through gastronomical delights that have been influenced over the centuries by Spanish, Caribbean, African, and Chinese cuisines. The rich history of the Cubano sandwich tells the tale of Cuban immigrants who made their way to Florida during the early parts of the twentieth century to roll cigars in the factories of Tampa and Miami. The Cubano sandwich was created so that hard-working immigrants could eat on the go.
You will find Sweet Havana in a colorful strip mall behind a local car dealership in the south end. Naturally, a place like Sweet Havana would be filled with nothing less than a wide assortment of sweet Cuban delicacies. The moment you walk through the door, you will be inundated with endless rows of freshly made guava pastries, meringue coconut tarts, pastelitos de carne, and cakes colorfully covered with a wide assortment of pastel creams.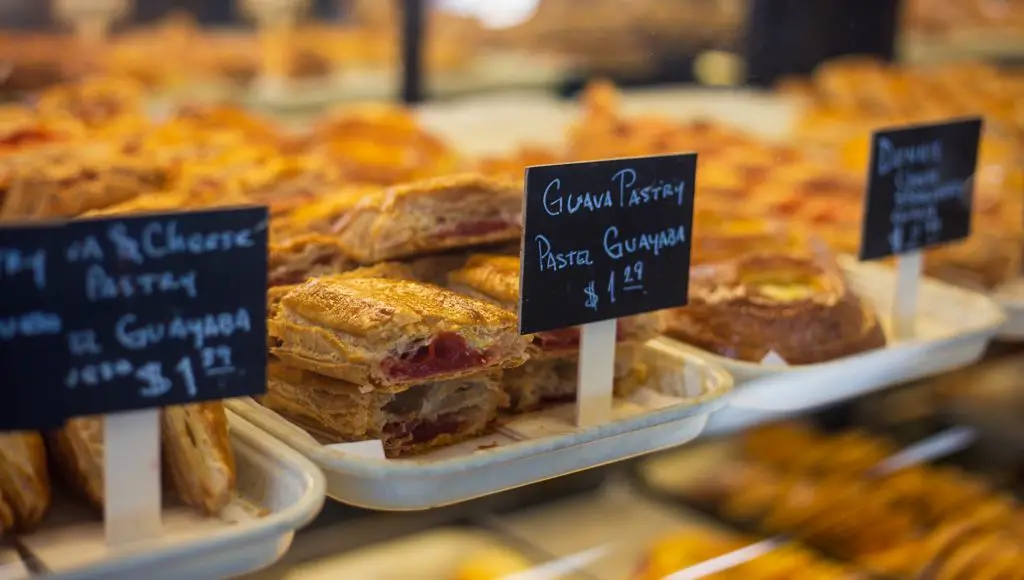 But this small little shop in the south end offers a lot more than just pastries. Behind the counter, you will see an espresso machine that is kept busy throughout the day fulfilling order after order of cafecito. As some patrons sit back and sip from their cafecito while eating freshly baked bread, others are enjoying a wide assortment of traditional Cuban meals, made-to-order.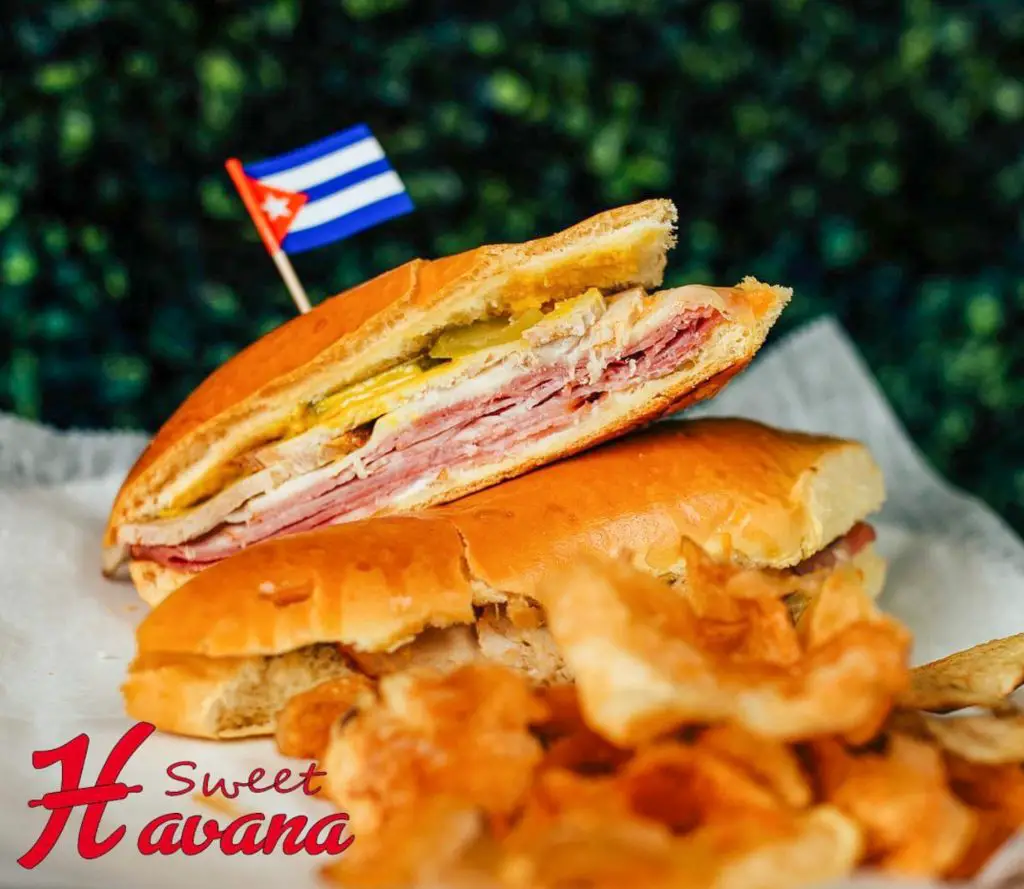 While the dining area is not the largest, Carmen Coro has turned Sweet Havana into one of the most popular Cuban hotspots in all of Louisville. This family-owned business was created to bring the color, aromas, and flavors of Cuba to the greater Louisville area. One of their most popular take-out treats is the Cuban sandwich. To find out why their sandwich is so popular, then you will need to make your way down to Fern Valley Road.
Address: 5510 Fern Valley Rd #101
Phone: 502-219-6663
It was back in 1994 when Fernando and Mima pieced together a ramshackle raft and sailed the 90-mile journey from Cuba to Key West. Unfortunately, the couple did not make it to dry land and were picked up by the US Coast Guard only a few miles from the shore. They were then returned back to Cuba where they spent the next few months in Guantánamo Bay. Eventually, they were given the opportunity to file for their citizenship and were finally allowed to enter the United States.
From a young age, Fernando and Mima dreamed about growing up to become the world's greatest chefs. They spent much of their youth learning all about the dishes that were prepared in Mima's grandmother's kitchen. And when they set sail for a better life in the United States, they took all their family recipes and traditions with them. Eventually, the couple would make their way to Louisville to start their American dream.
The La Bodeguita de Mima is the realization of that dream. This local Cuban hotspot quickly grew in popularity due to the wide selection of scrumptious Cuban dishes that they offer on a daily basis. People from all over the greater Louisville area make their way to the La Bodeguita de Mima every week, just to experience the Cuban flair of old Havana.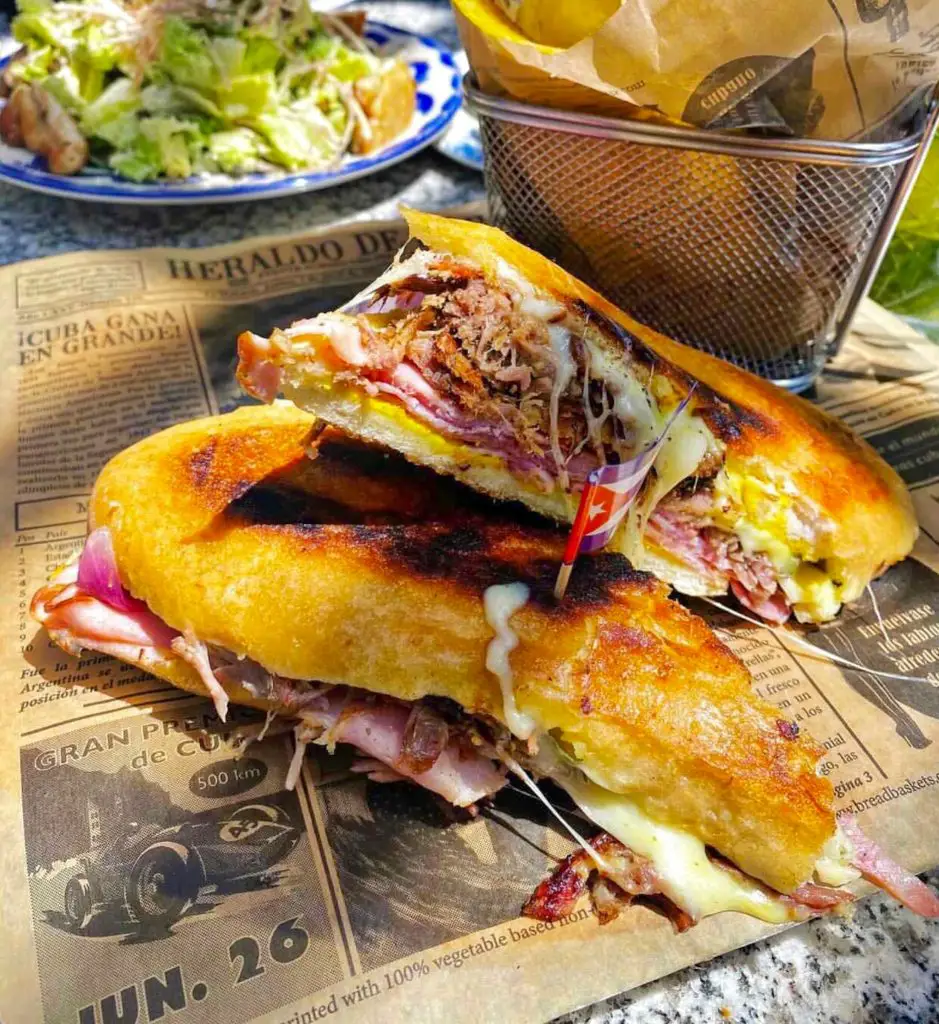 Like many of their popular dishes, the Cubano sandwich is made from scratch using nothing less than the freshness of locally sourced ingredients. The mojo-marinated pork shoulder is slow-roasted to perfection and combined with generous portions of ham, pickles, and Swiss cheese. All of these wonderful flavors are combined with yellow mustard and toasted between 2 slices of bread in a Panini press.
Address: 725 E Market St
Phone: 502-742-3358
The Mi Sueño Cuban Express definitely lives up to its namesake. José Monasterio had been working at one restaurant or another for most of his adult life. He spent time working at Sonic, Taco Bell, and a wide assortment of other fast food and semi-fine dining establishments throughout the greater Louisville area. For years, José saved up every penny he could until the opportunity came knocking on his door.
This family-owned fast-food restaurant is an excellent place to get a wholesome meal on a limited budget. In fact, José offers a wide selection of complete dishes for under $10. You have your choice of fish, chicken, pork, beef, and even lamb, prepared in countless different ways. The Mi Sueño Cuban Express also offers tamales, empanadas, croquettes, and countless Cuban desserts that will make your taste buds dance.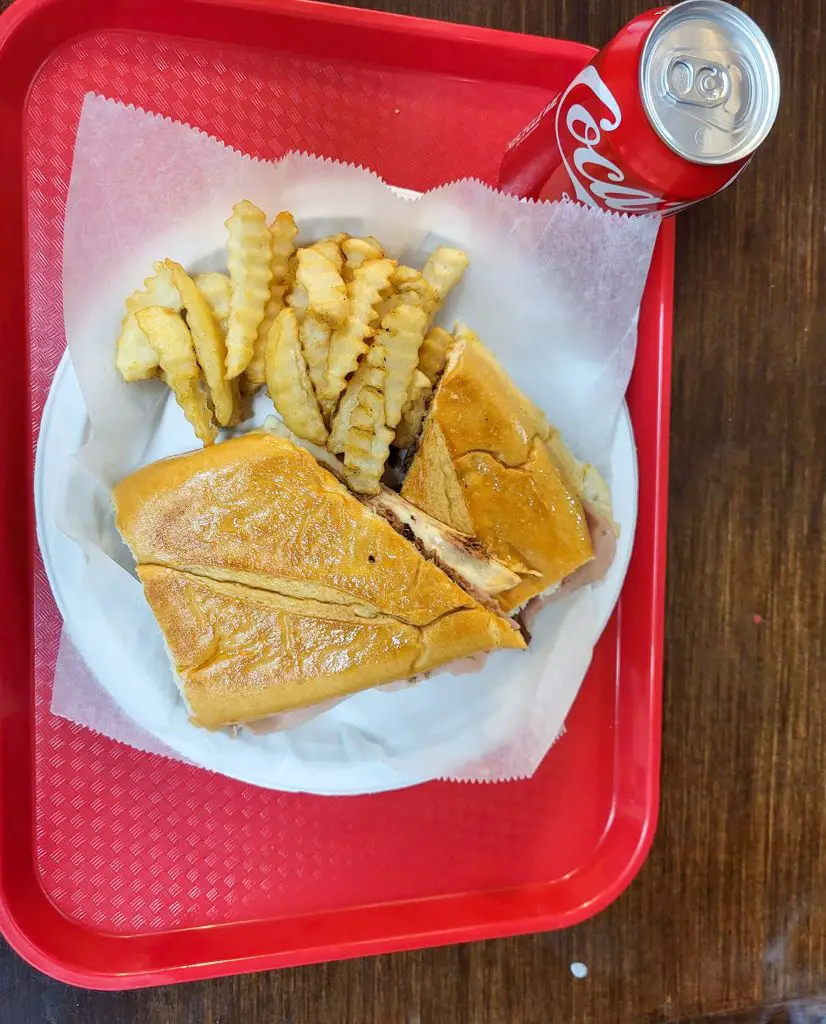 But one of their most popular dishes is the Cubano sandwich which is prepared in the Miami style. You can sit back and enjoy your Cubano with a side of fries, or even take them with you on the go. Every magnificent bite is filled with the perfect mixture of melted Swiss cheese, pulled pork, pickles, sliced ham, and generous amounts of yellow mustard. The oversized, mouthwatering sandwich makes the perfect meal for anyone who is on the go.
Check out all of the amazing dishes that the Mi Sueño Cuban Express has to offer such as their braised lamb shank, congris, or empanadas by making your way over to Bardstown Road.
Address: 3425 Bardstown Rd
Phone: 502-709-4526
If you are looking for an excellent destination in Louisville for traditional Cuban cuisine, then look no further than the La Palma Cuban Restaurant and Bakery. The textured red and green, wood-planked walls are reminiscent of an old-world café on the streets of Havana. As you open the door, the aroma of freshly cooked Cuban dishes fill the air and draw you closer to the glass display in the back of the room. Here, you will find a wide assortment of popular Cuban dishes to choose from.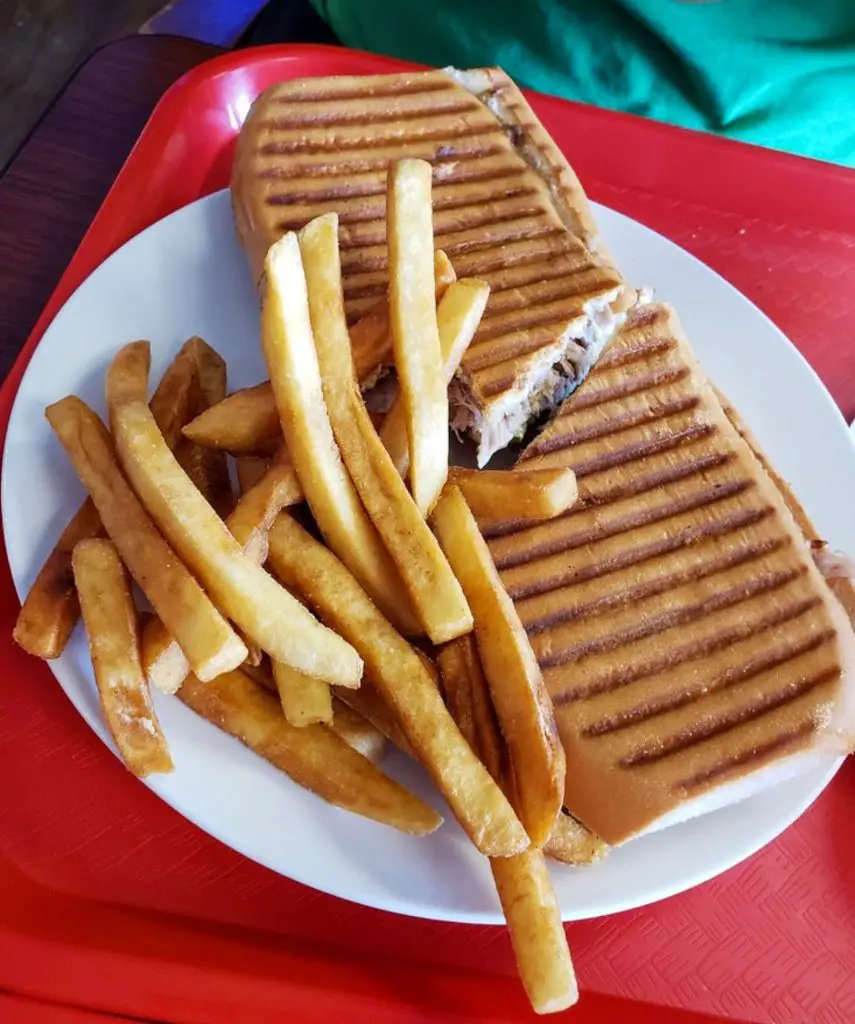 This quiet destination is secluded and perfect for hanging out with coworkers after a long day at work. Sit back and enjoy an authentic Cuban meal made with locally sourced ingredients, using recipes that have been passed down for generations. Try the freshly baked bread and the hearty Cuban sandwiches that are virtually guaranteed to fill you up. But, make sure to leave some room for a Cuban dessert or pastry.
Address: 5614 Preston Hwy
Phone: 502-919-7074
Marcos Lorenzo grew up in Cuba and made his way to the United States back in 2000. A civil engineer by trade, he came to America to realize his dream of one day owning his own restaurant and bar. It only took him 4 years to save up the money to open the Havana Rumba. His hard work and dedication to the craft, have helped the Havana Rumba to become one of the most popular Cuban destinations in all of Kentucky.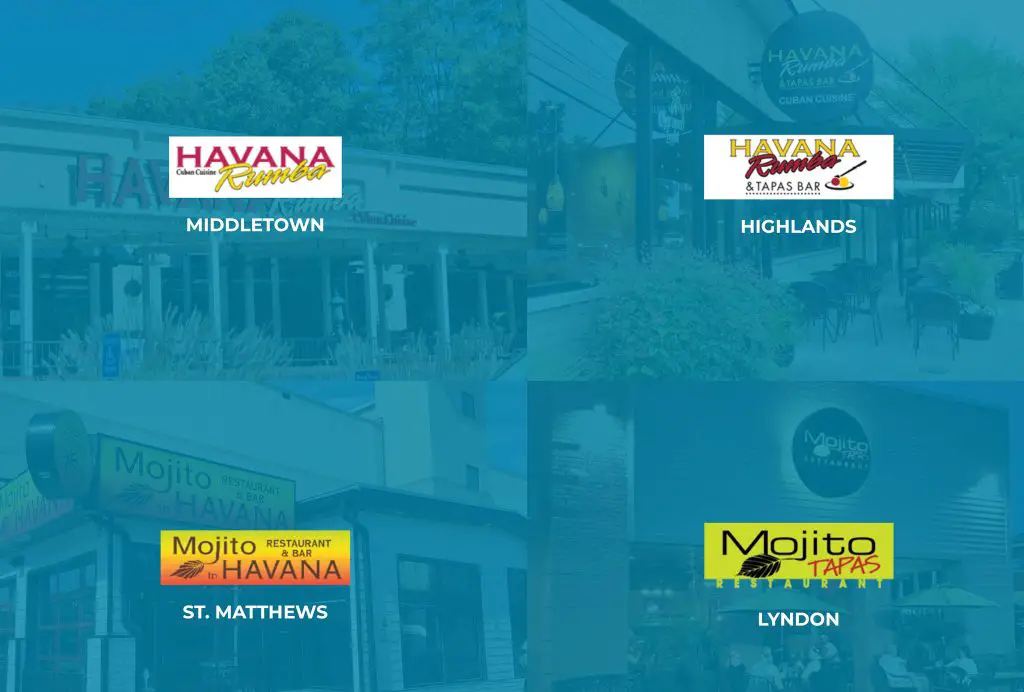 By 2007, the popularity of the Havana Rumba had grown so much that Marcos decided to expand, and by 2010 that second Havana Rumba opened up in Middletown. This was followed by more locations in 2017 and 2019. Today, Marco Lorenzo's dream of owning a single Cuban restaurant has been expanded to 4 locations in the greater Louisville area.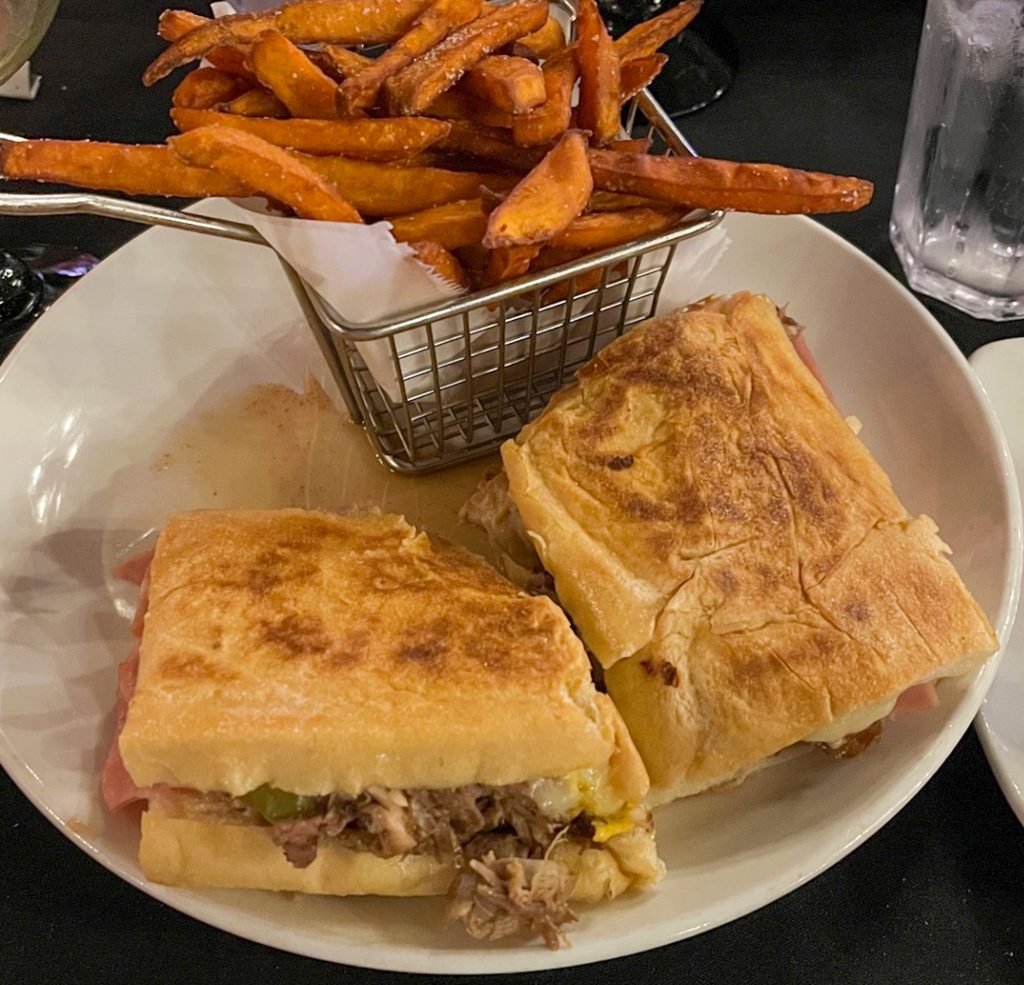 Using authentic recipes, and fresh, locally sourced ingredients, Marco creates some of the finest Cuban dishes imaginable. His restaurant has become the gold standard for Cuban cuisine in the Midwestern United States. They also offer one of the best Cubano sandwiches in all of Kentucky. Every mouthwatering bite will leave your taste buds screaming for more.
You will find that all of the Havana Rumba locations in Louisville offer a wide selection of tantalizing dishes to choose from. From mild to wild, there is a little bit of something for everyone. Whether you are meeting up with old friends to listen to live music, or spending time with family out on the patio, you will discover the colorful and aromatic side of Havana.
Address: 2210 Bardstown Rd
Phone: 502-749-4600
When it comes to meeting up with old friends to celebrate days gone by, nothing beats the atmosphere of Mojito in Havana. It is the perfect gathering destination for close friends and family who want to try some of the best mojitos that Louisville has to offer. On warm afternoons, you can hang out on the patio and listen to the sounds of Latin music playing over the loudspeakers. But once the sun has gone down, things are kicked up a notch thanks to the live bands playing inside.
While technically part of the Havana Rumba group of restaurants, Mojito in Havana was specifically created to cater to Louisville's nightlife. Experience Havana the way it was meant to be seen, with colorful lights, sounds, and aromas that will kick your senses into overdrive.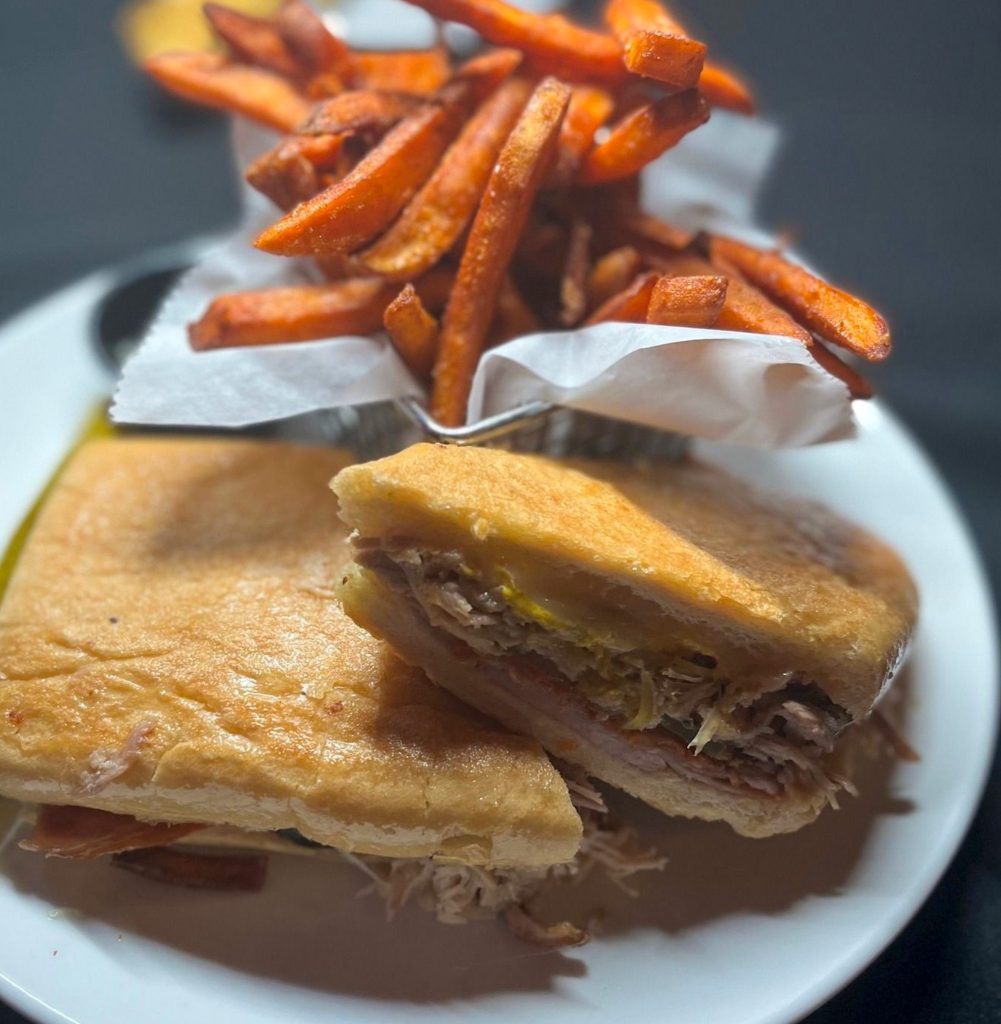 The Mojito in Havana also offers a large selection of authentic Cuban dishes to choose from. Every item on the menu comes from a recipe that has been passed down from one generation to the next. Using fresh and locally sourced ingredients, the chef creates his fare with passion and zest.
Get together with old friends, meet new ones, and experience the invigorating atmosphere of old-world Havana as you dance the night away at the Mojito in Havana. Come and experience all that the restaurant has to offer by making your way over to Shelbyville Road.
Address: 3939 Shelbyville Rd Suite 103
Phone: 502-897-1959
The very popular La Chiquita Bakery and Store first opened its doors back in 2018 and has quickly grown into a popular Louisville hotspot. Owner Ernesto Rodriguez had been baking at home for friends and family for most of his life, and it was these same friends who inspired him to open his own Cuban restaurant.
Ernesto and his team of bakers begin long before the sun comes up, to ensure that the place is filled with the aroma of freshly baked bread. Using nothing less than the most authentic recipes available, they ensure that the store is filled daily, with an assortment of freshly baked desserts, pastries, and bread.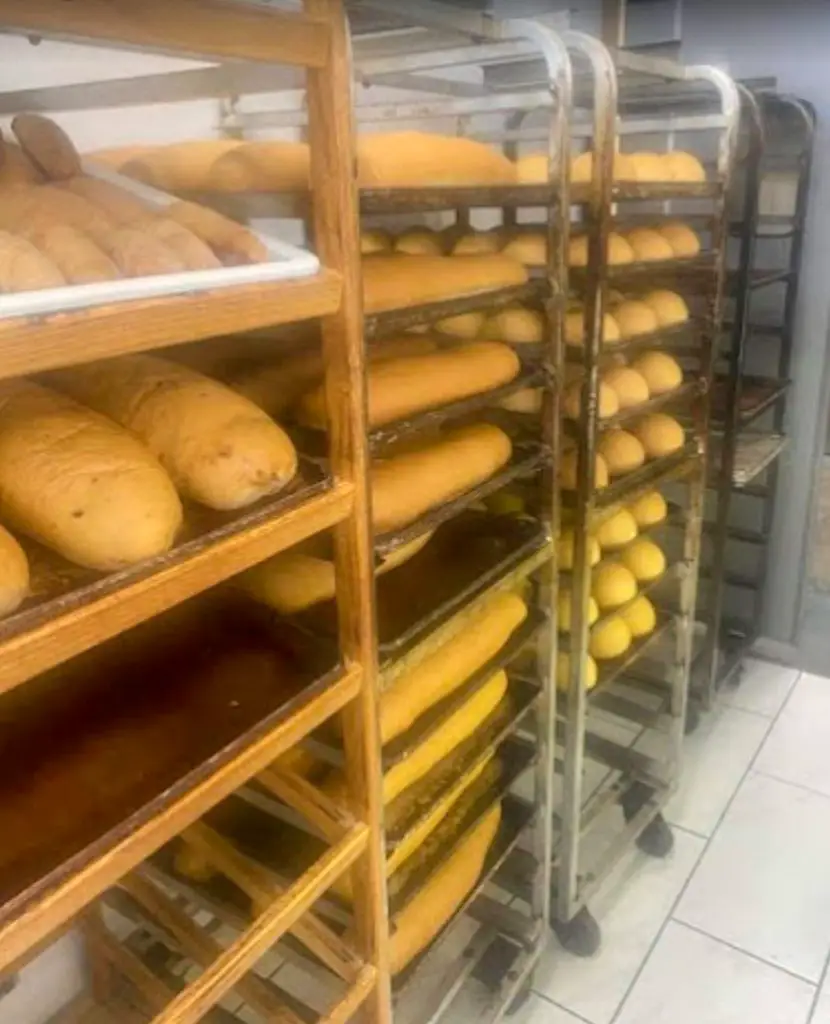 Naturally, a restaurant that has its own bakery should also offer its own pizza and sandwiches. Since La Chiquita Bakery opened its doors, it has been offering the community a wide selection of Cuban-style pizzas and mouthwatering sandwiches. They also offer an array of tantalizing Cuban dishes that are made using the freshest ingredients available locally.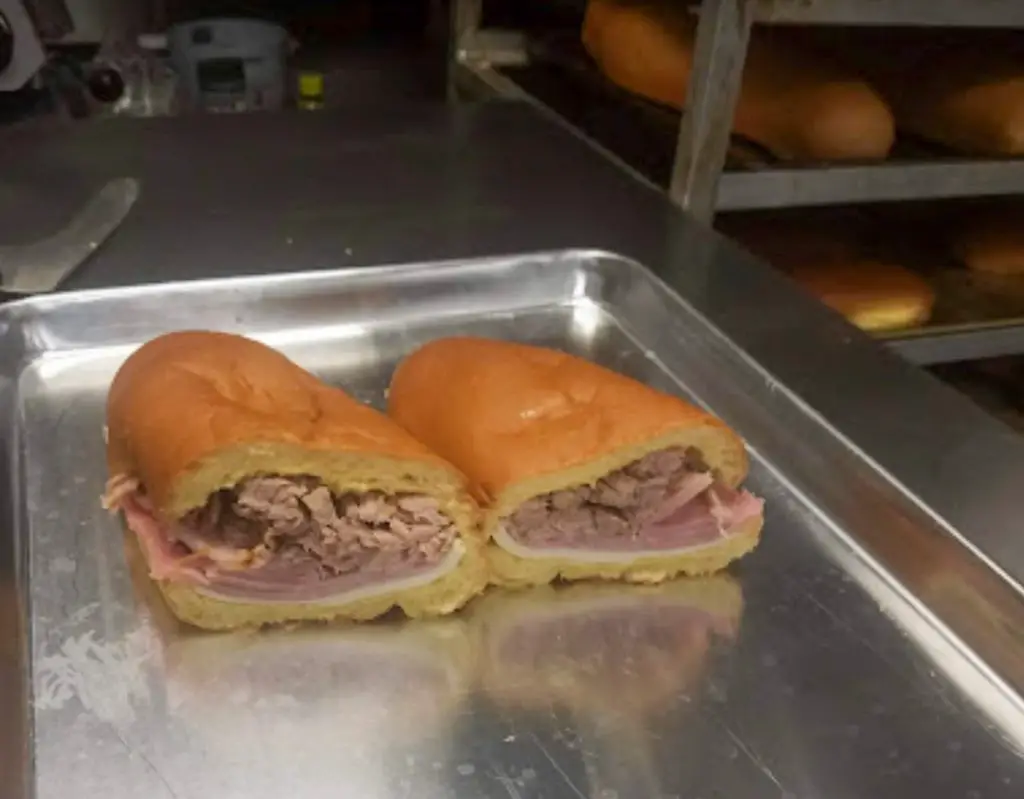 From pizza and sandwiches to pastries and cakes, you will find a little bit of something for everyone at the La Chiquita Bakery. But if you truly want to try something special, then head on over to the store to pick up one of their famous Cubano sandwiches. You will simply fall in love with the way that the layers of cheese and ham are perfectly mixed together with slow-roasted pork shoulder, pickles, and mustard to create the epitome of a ham and cheese sandwich. Make your way over to Poplar Level Road and check out the La Chiquita Bakery this week.
Address: 5057 Poplar Level Rd # 5
Phone: 502-915-8668
Havanas Coffee Express
If you are looking for something unique and flavorful for lunch or dinner, then look no further than Havanas Coffee Express. Offering more than just coffee, this popular Cuban restaurant has something for just about everyone.
Start your meal off right with some soft and sweet plantain maduros. From there, you can try out the aroz congri, tamales, or on bananas. But don't fill up on appetizers, because they offer a wide selection of amazing Cuban dishes to choose from. From beef to pork, and chicken to fish, you will find an endless supply of tantalizing options that will make your mouth water for more.
Sandwiches are the most popular dishes that the Havanas Coffee Express has to offer. For those who are looking for a cheeseburger, you are guaranteed to fall in love with their hamburguesa de carne res con papas fritas. But for a true Cuban experience, you simply have to try their Cubano sandwich. This popular dish dates back to the early 1900s when droves of Cuban immigrants made their way to Tampa and Miami to work in the factories. Experience that history and culture with each tantalizing bite.
Address: 4801 Outer Loop
Phone: 786-356-2097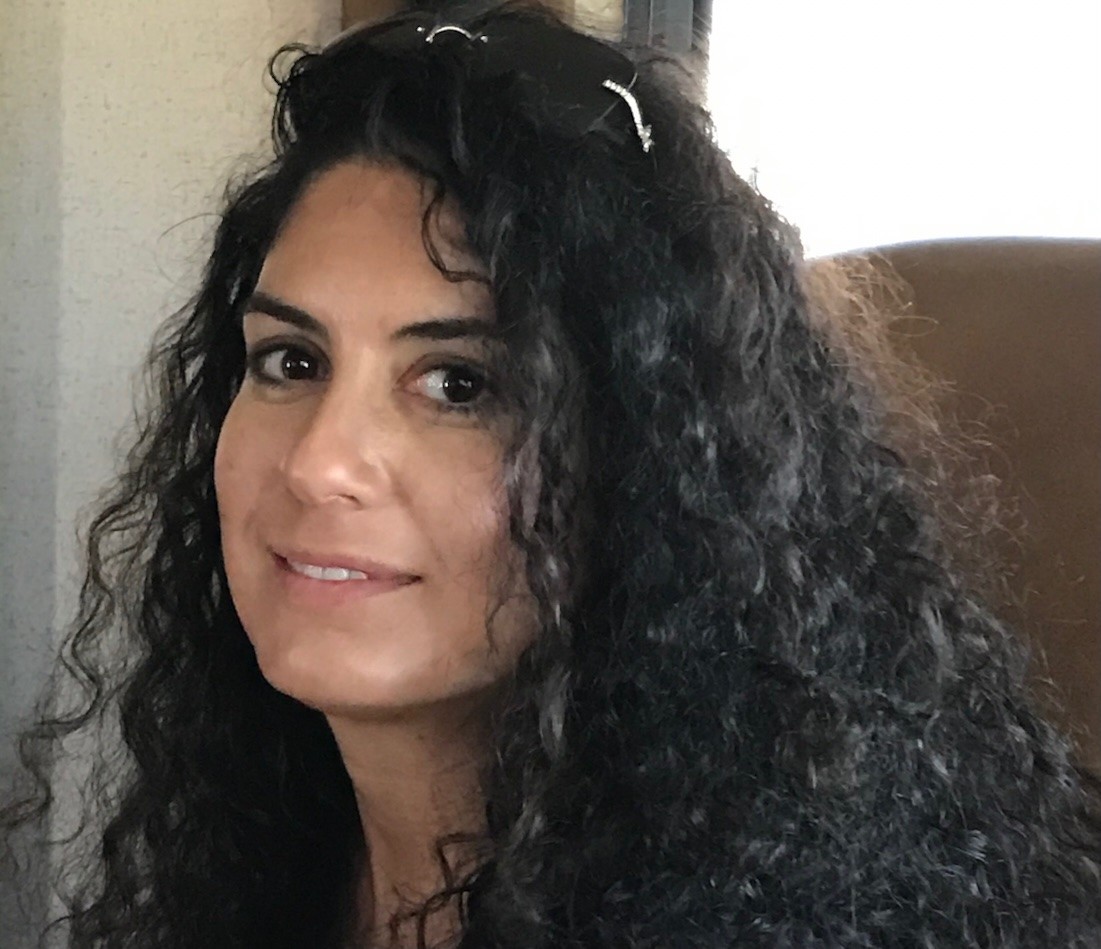 Noelle fell in love with Cuban food at first bite.  She has been cooking, learning and crafting Cuban food for over 25 years. She was taught by her Cuban husband's mami and abuela.  They taught her everything using the "by eye" method.  She took those "by eye" recipes and turned them into measured recipes.  This website is where Noelle shares her love of Cuban food with the world.